South African Ambassador to China SC Cwele visited Sansure Biotech
---
Sansure Biotech
May 22, 2021
On the afternoon of May 21, Mr. SC Cwele, the Ambassador of the Republic of South Africa to China, and Yusuf Timol, the ambassador of the Republic of South Africa, visited Sansure Biotech along with the leaders of the Changsha High-tech Zone Management Committee and Mr. Lizhong Dai, Chairman of the Board of Sansure Biotech. The two parties conducted an in-depth discussion on further promoting the cooperation between South Africa and Sansure Biotech in healthcare.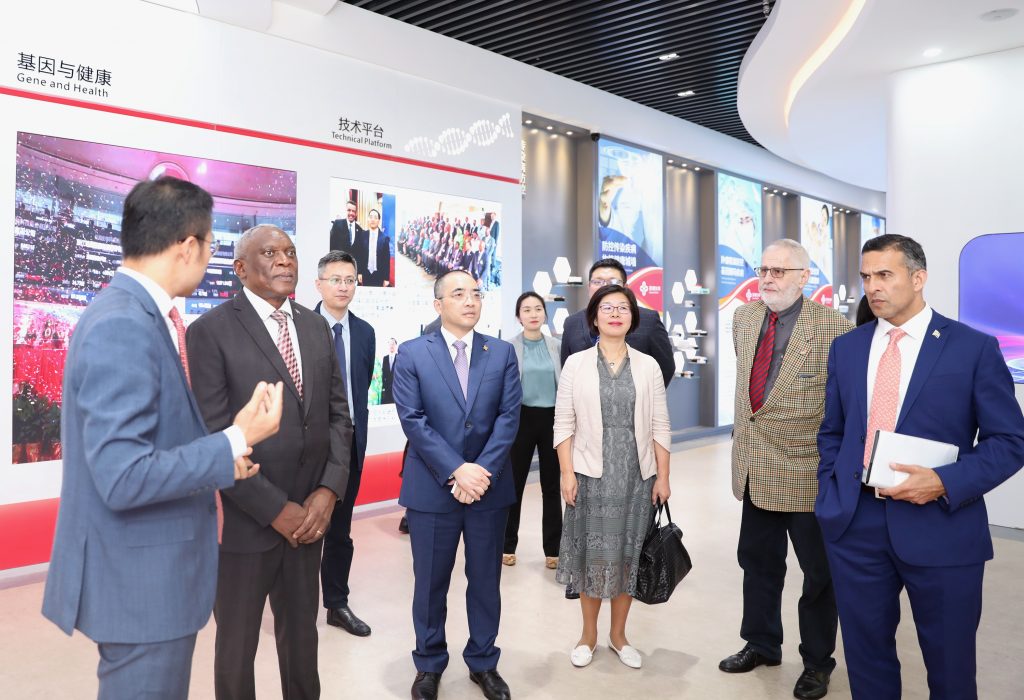 Ambassador SC Cwele accompanied by a delegation visited the exhibition hall of Sansure Biotech, learned about the establishment and development of Sansure Biotech, and heard about the instruction on scientific and technological innovation, product solutions, internationalization process, fighting against the COVID-19 epidemic, and cooperation in the construction of laboratories.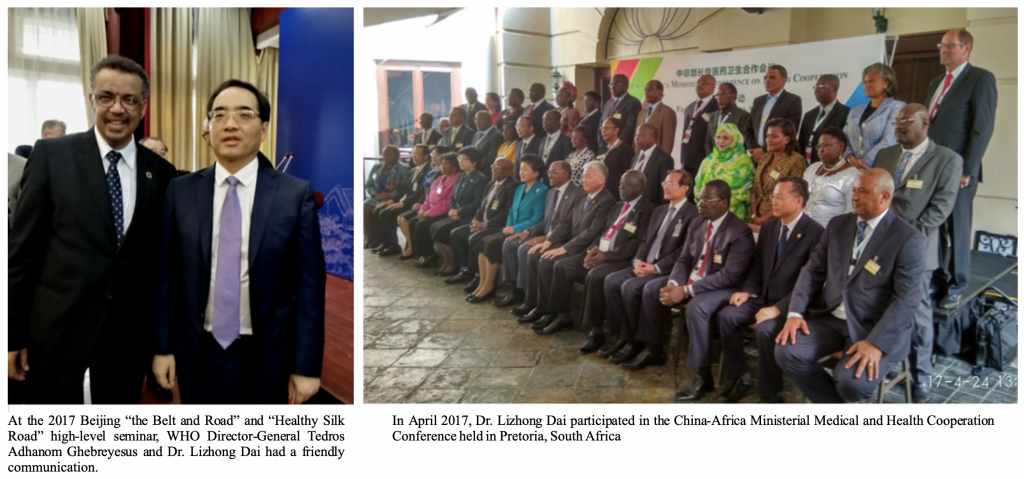 In recent years, Sansure Biotech has successively participated in the China-Africa Ministerial Medical and Health Cooperation Conference held in Pretoria, South Africa, and the "Belt and Road" and "Healthy Silk Road" high-level seminars held in Beijing. Ambassador SC Cwele expressed his appreciation for the contribution of Sansure Biotech in building a community of human health.
When learned that Sansure Biotech began to expand into the international market when it was established, especially when learned that "Sansure Biotech solution" for the detection of COVID-19 served more than 160 countries and regions around the world, and became the leading local anti-epidemic nucleic acid detection program in many countries in Africa and Europe, Ambassador SC Cwele fully affirmed the achievements of Sansure Biotech and highly appreciated the contribution that Sansure Biotech has made to the global fight against the epidemic.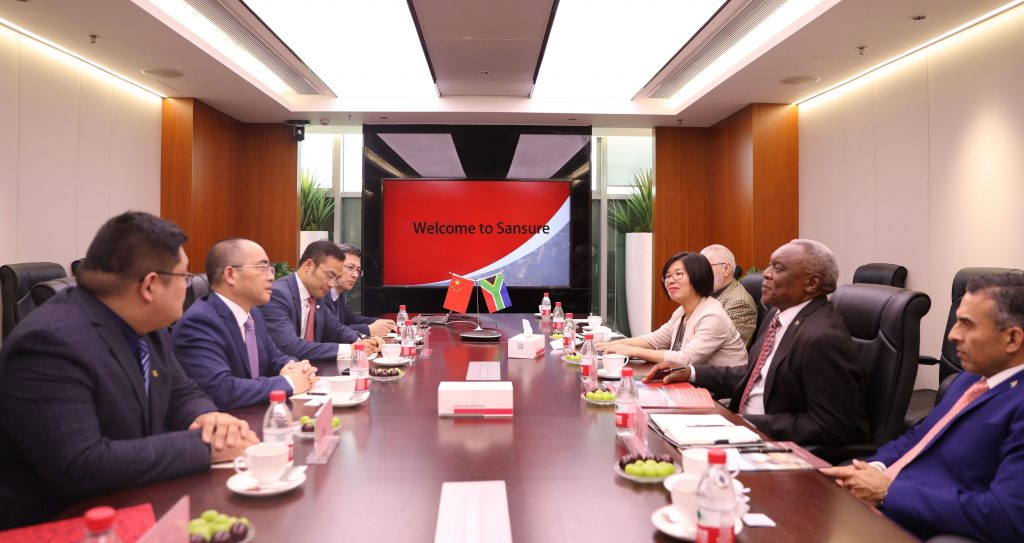 "I hope that the Sansure Biotech solution can help South Africa establish a systematic and effective medical and health system, so that everyone can enjoy accurate, efficient and accessible diagnosis and treatment services, and reduce the burden of disease, as well as benefiting the health of the people of South Africa." At the symposium, Ambassador SC Cwele also shared his experience of receiving COVID-19 nucleic acid detection services in China. He believed that China has very effective solutions for the prevention and control of infectious diseases. He hoped that Sansure Biotech could establish a close cooperative relationship with South Africa. In particular, we will strengthen cooperation in the filed of health care and work together to create a better future.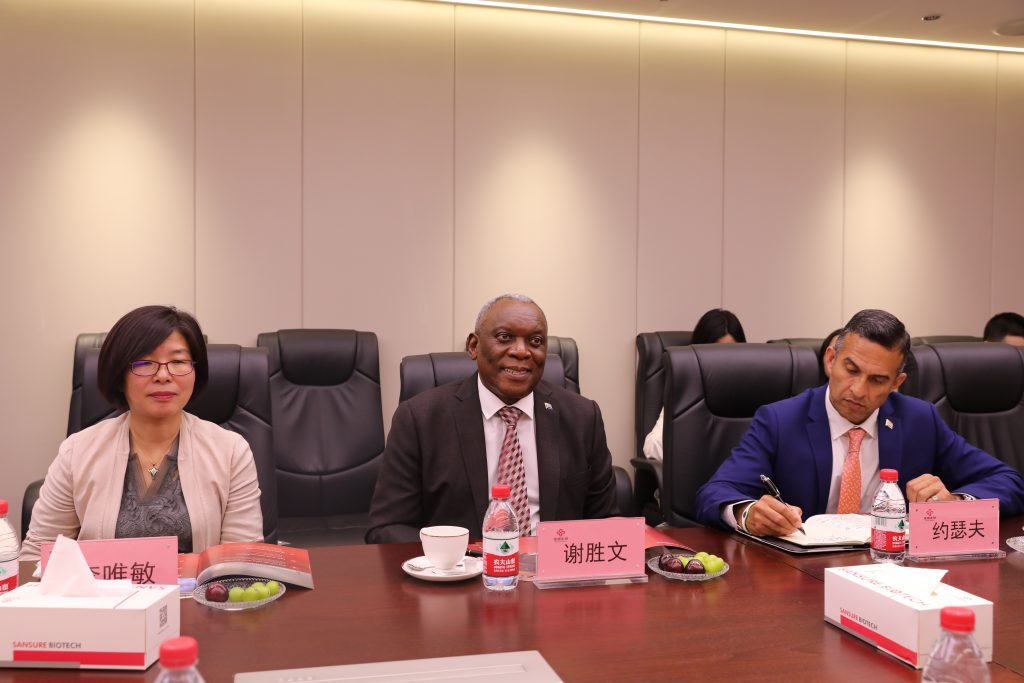 Ambassador SC Cwele hoped that Sansure Biotech will accelerate the process of internationalization and become a international enterprise, delivering the value of inclusive gene technology and serving the health of people in more countries.
Lizhong Dai said that Sansure Biotech will further strengthen the cooperation with South Africa in the field of health care, and is capable of making greater contributions to the construction of the African medical and health prevention and control system.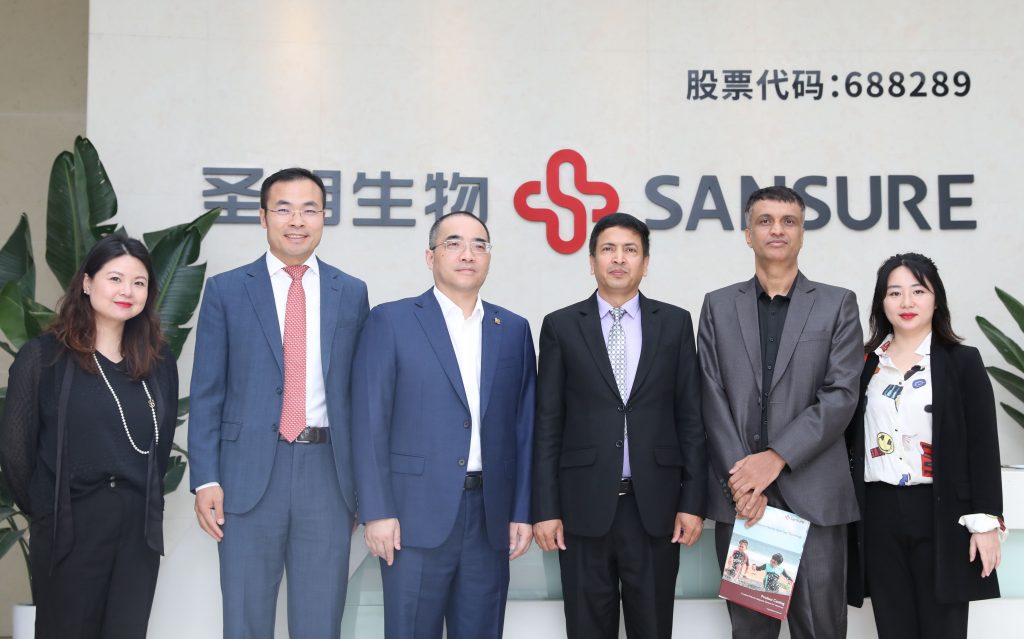 In addition, on the morning of May 20th, the Nepalese Minister Chhabindra Parajuli accompanied by a delegation also visited Sansure Biotech to discuss international business cooperation.