Sansure Receives CE-IVD (List A) Clearance for Nucleic Acid Test Kit for HBV, HCV, HIV(Type1+2)
---
Sansure Biotech
May 25, 2022
On May 23, the Nucleic Acid Test Kit for HBV, HCV, HIV(Type1+2) 
developed by Sanway Gene, a wholly owned subsidiary of Sansure Biotech, was successfully certified by the European Union Notified Body (CE List A). It is the fourth CE List A certification obtained by Sansure Biotech following the three molecular kit products of HBV DNA, HCV RNA, and HIV-1 RNA.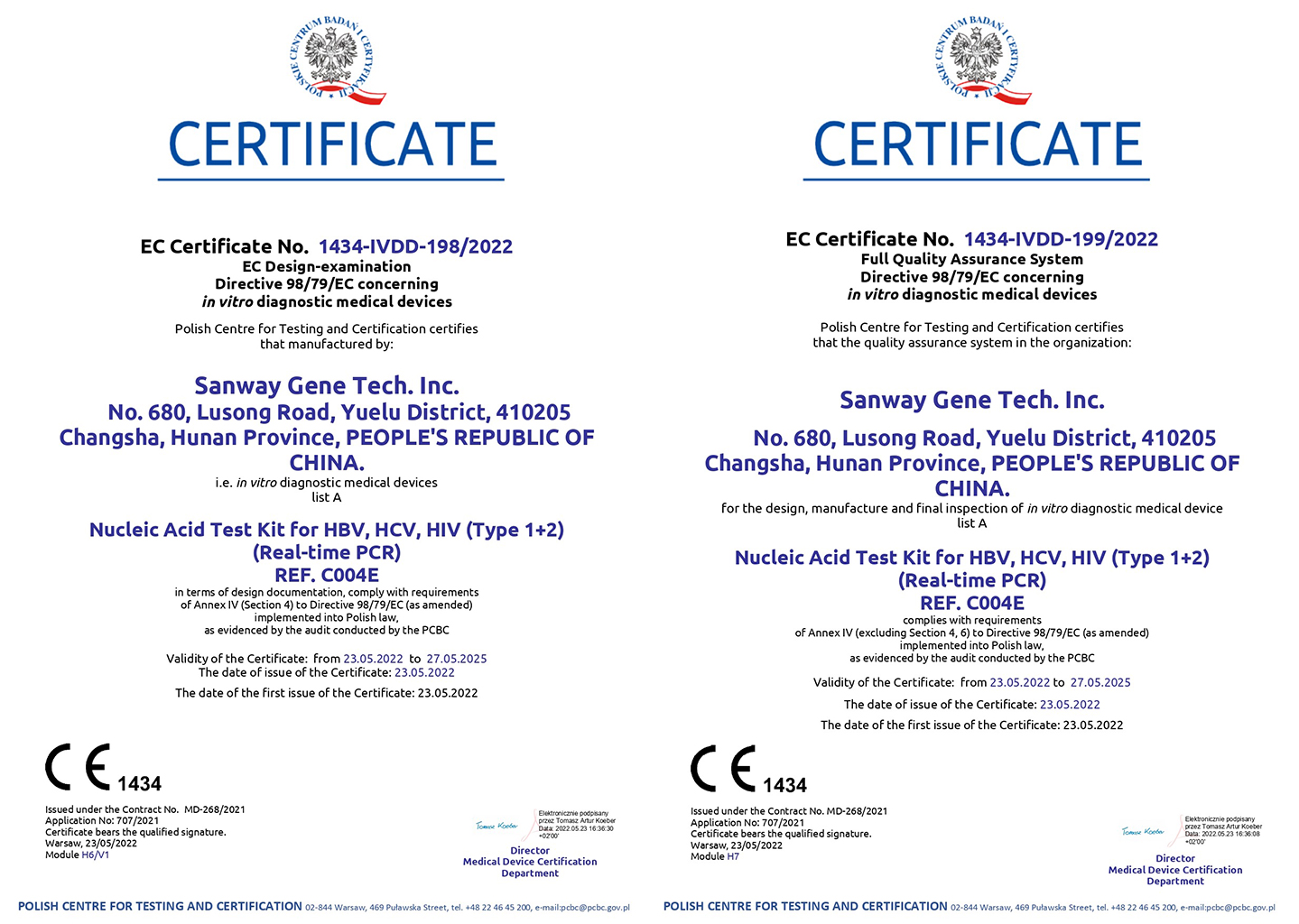 CE List A is the certification of the highest level, with the greatest difficulty in certification and the strictest technical requirements. Sansure Biotech has obtained CE List A certification, and it is the first enterprise in China to obtain the highest CE certification for nucleic acid test kit of blood screening in the European Union, indicating that Sansure Biotech will compete with international giants in the global core market.
According to the data released by WHO, the number of people with blood donation globally has exceeded 160 million, and that in China has reached 15 million, maintaining an annual growth rate of 3% -5%. Meanwhile, 8 to 16 million people worldwide are infected with HBV due to unclean blood transfusion and injection each year. 2.3 to 4.7 million people are infected with HCV, and 80 to 160 thousand people are infected with HIV every year. The WHO performed screening with quality assurance for all collected blood to discover infections that can be transmitted by blood transfusion (including HIV, HBV, HCV, and syphilis) for blood safety and availability.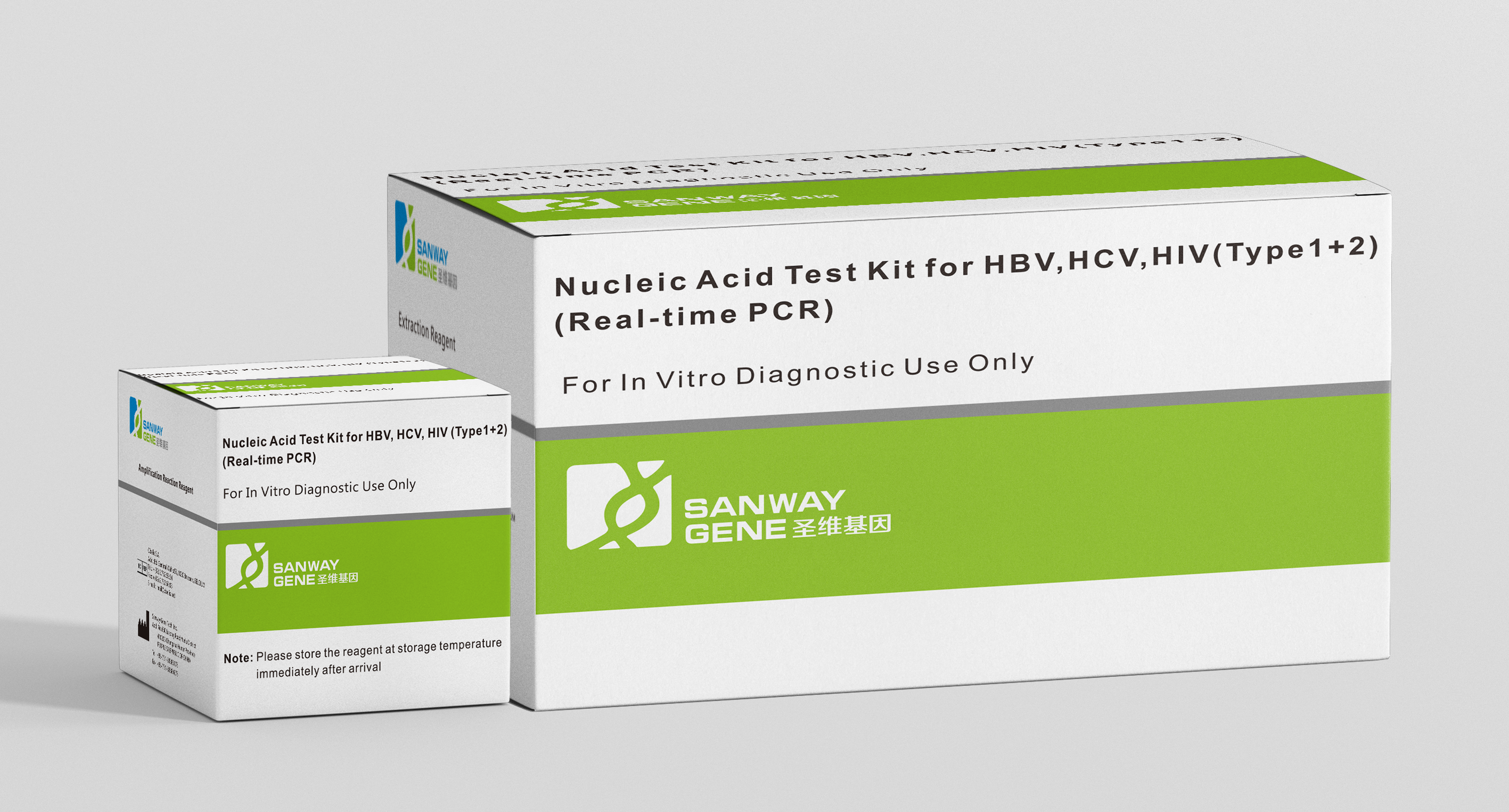 The kit developed by Sansure Biotech is mainly used for the detection of HBV, HCV, HIV(type 1+2), ensuring the comprehensive coverage of viral genotypes. A tube of test can distinguish HBV, HCV and HIV, and the test performance is at the international first-class level. While arranging blood screening, Sansure Biotech also actively conducted a multicenter clinical study to apply blood screening to preoperative infectious disease screening, giving full play to the advantages of high sensitivity and specificity of nucleic acid test, and further improving the safety of blood use and prevention and control of hospital infection.
The kit for blood NAT screening developed by Sansure Biotech over 8 years was approved by NMPA for marketing in 2018, and this time it has been successfully qualified to enter the EU market. Meanwhile, Sansure Biotech is further preparing for global market access and contributing its power to comprehensively improve and ensure the blood transfusion safety and blood products in China and the world.