An International Award! Sansure Biotech Inc. Won the G20 Medical Innovation Award
---
Sansure Biotech
Nov 10, 2021
On October 10, Sansure Biotech Inc. won the Medical Innovation Award in the G20 Innovation Alliance Forum held in Sorrento, Italy, making it the only Chinese company receiving this honor.

This first ever event in the history of G20 was hosted by the rotating presidency Italy this time, and it was dedicated to sharing ideas and innovative solutions in response to critical global challenges and facilitating international cooperation. The event invited member states and guest countries of G20, representatives of relevant institutions, and participants in the innovation ecosystem, such as venture capital firms, innovative startups, experts, and major companies in key fields.
In the event, 100 technological innovation companies from more than 20 countries put forward innovative products and solutions in five different categories, with each group involving one of the five major challenges faced by humankind, that is, clean technology, AI, IoT and wearable devices, smart cities & mobility, and healthcare. In the healthcare group, more than 20 medical companies shed light on their innovative products and solutions, and among them, Sansure Biotech Inc. introduced a series of international cutting-edge core technologies such as high-precision magnetic beads technology and POCT for precise prevention, diagnosis, and treatment of diseases, as well as the full-scenario "Sansure Solutions" serving more than 160 countries and regions around the world, which were highly affirmed and recognized in the conference.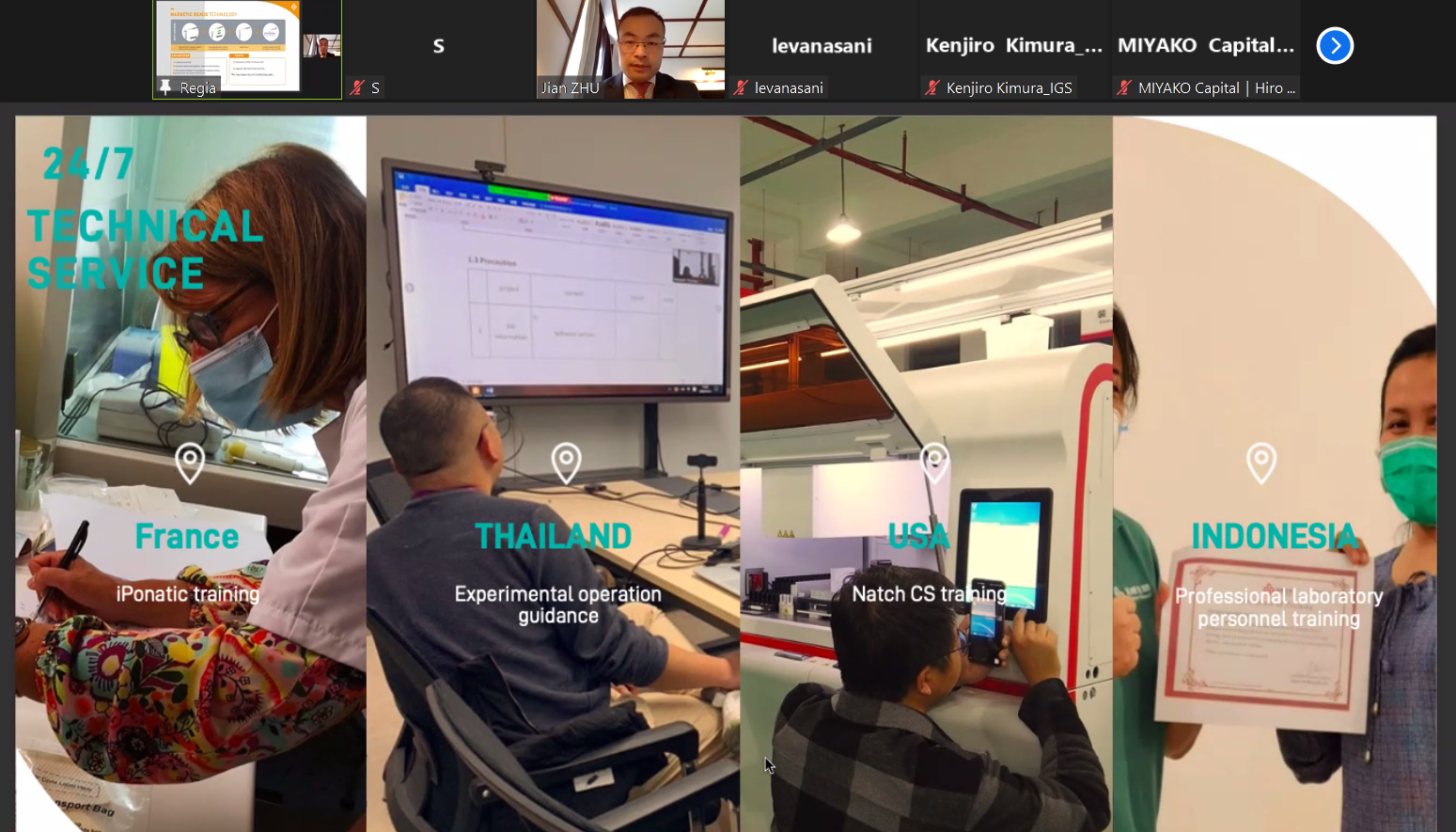 After the event, 100 venture capital companies and investors nominated by G20 members voted to determine two winners in the healthcare category, and Sansure Biotech won with an overwhelming majority of votes. As the only Chinese company receiving this honor, Sansure Biotech was selected as a demonstration enterprise responding to global challenges and facilitating global investment and trade.
During the event, Luigi Di Maio, Foreign Minister of Italy delivered a speech, where he emphasized the importance of international cooperation in responding to current global challenges and rethinking the future in an innovative way, urged global participants to unite and work jointly to shape a global innovation agenda for the post-epidemic world. He said that the experience gained in this forum would lay a solid foundation for global recovery, which will be truly innovative and sustainable.
The next rotating presidency of the G20 summit will be Indonesia. "I think China is the most active country in terms of innovation and entrepreneurship, and its such business is going beyond the border now. There are a number of solutions made by innovative companies and large companies in China, so we need to learn from China," said Bonifasius W. Pudjianto, Director of the ICT Promotion Department of the Ministry of Communications and Information of Indonesia.