Sansure Obtains CE Mark Under IVDR Certification for Surelite Automated CLIA System
---
Sansure Biotech
Nov 15, 2023
Sansure Biotech has achieved a milestone in the field of immunodiagnostics, marking significant progress in international strategic expansion. On the evening of November 14, Sansure Biotech announced that its automated chemiluminescence immunoassay (CLIA) systems recently received the EU CE IVDR certification.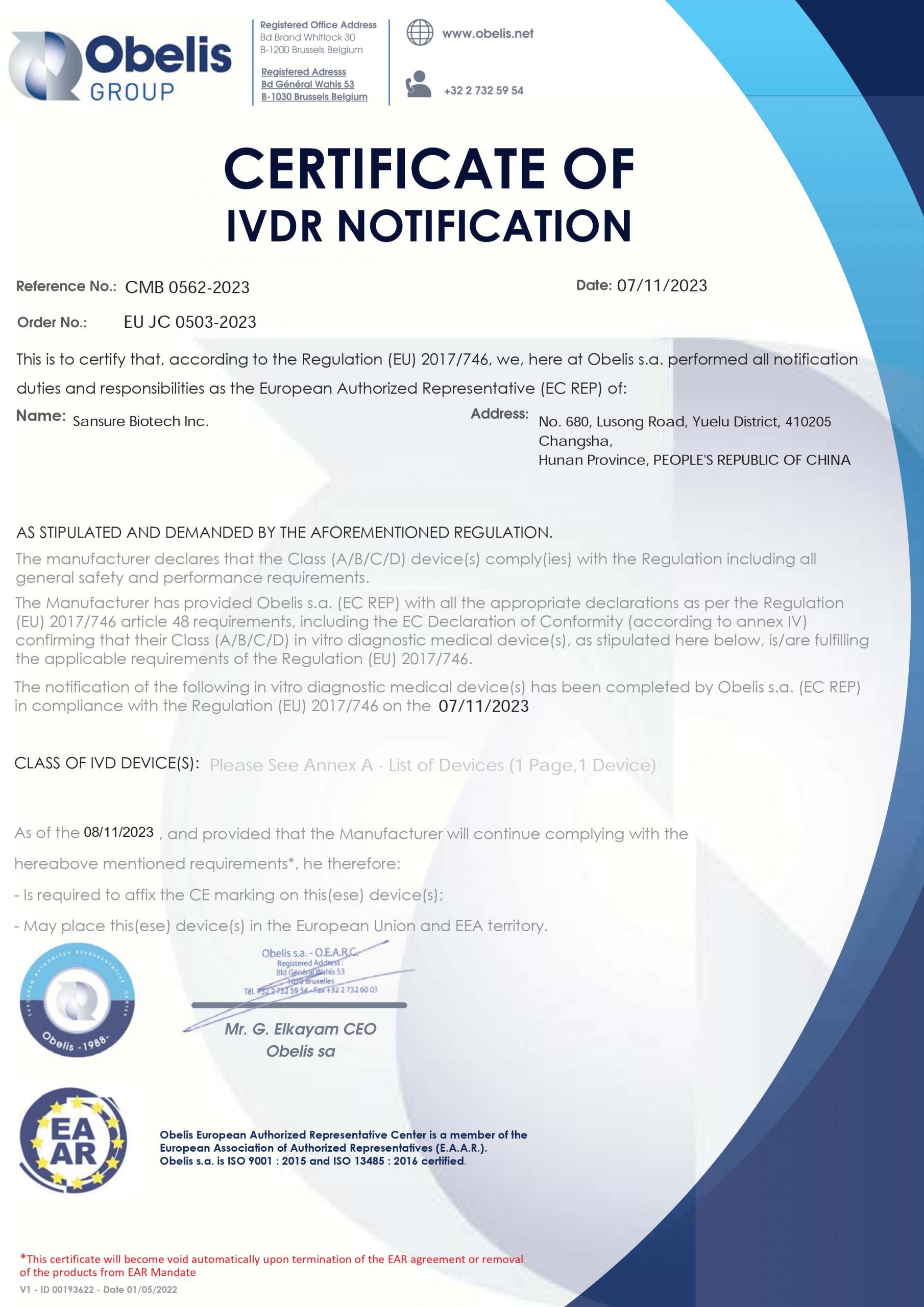 The announcement indicates that Surelite 8 and Surelite 16 automated CLIA systems were certified. These systems, along with the existing 60 chemiluminescence-based assay kits including those for procalcitonin (PCT) and high-sensitivity cardiac troponin (hs-cTnI) tests, form a comprehensive immunodiagnostic product portfolio for the international market. This portfolio spans various testing domains such as inflammation, cardiac biomarkers, tumor markers, thyroid function, sex hormones, glucose metabolism, and growth and development.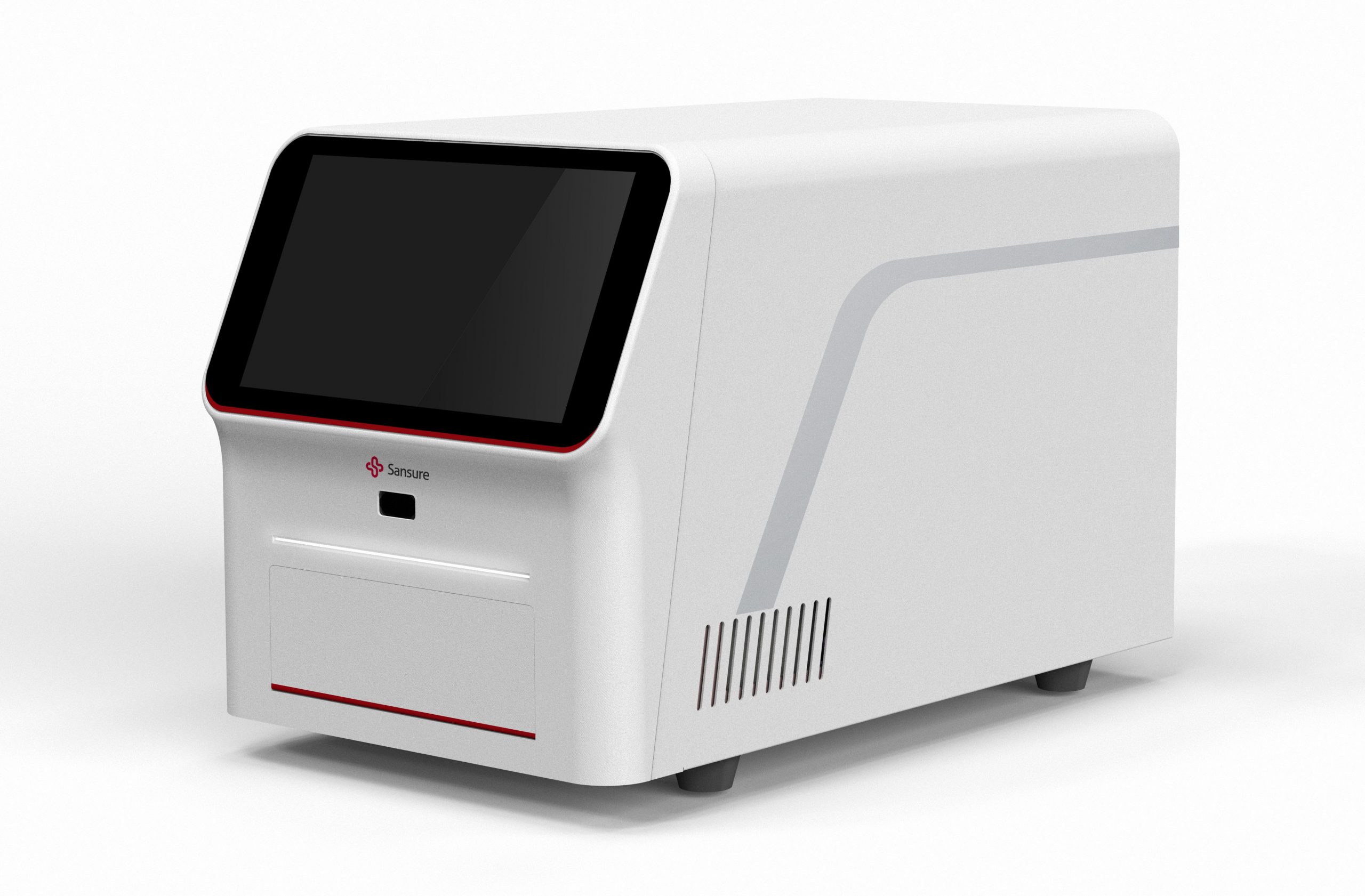 Surelite 8
Surelite 16
The two systems are designed to complement Sansure Biotech's Surelite chemiluminescence detection platform. The Surelite platform, tailored for the international market, features integrated reagents and consumables for individual sample testing, offering a compact and fully automated chemiluminescence product capable of immediate analysis. This product inherits the high sensitivity of chemiluminescence, along with accurate and stable readings, and a high level of automation. It also demonstrates strong competitiveness in terms of ease of use and cost-effectiveness.
This year marks the inaugural year of Sansure Biotech's "second entrepreneurship" stage. The company is hastening its international expansion and is rapidly transitioning from a domestic leader in molecular diagnostics to a global frontrunner in in vitro diagnostics. In addition to its strong foundation in molecular diagnostics, Sansure Biotech is also intensifying its investments in gene sequencing, immunodiagnosis, and other related areas.
Immunodiagnosis is the largest segment in the IVD industry, offering expansive market potential. Furthermore, in the field of chemiluminescence, the high technical barriers present significant opportunities for domestic product development, indicating promising prospects for this sector.
In H1 2023, Sansure Biotech initiated an immunization strategy, achieving significant progress within six months. In June, the company partnered with the Hunan Xiangjiang Shengxiang Biological Industry Fund to invest in Shenzhen-based Accucise Diagnostics Inc, boosting its presence in the immunodiagnostic sector. By the end of August, Accucise Diagnostics had independently developed six electrochemiluminescence products, securing the Chinese Medical Device Registration Certificate, and enhancing Sansure Biotech's strategic positioning in immunodiagnostics. In November, Accucise Diagnostics also rolled out its electrochemiluminescence detection instruments and reagents.
The EU IVDR certification awarded to two of Sansure Biotech's instrument products indicates that the performance of its chemiluminescence products has reached the international mainstream level. They meet the testing needs of various medical institutions at all levels, including hospital emergency rooms, core laboratories, and clinics. The accompanying launch of the Surelite platform demonstrates the company's multiple competitive advantages in the chemiluminescence field, such as equipment miniaturization, automation, and cost-effectiveness, laying a solid foundation for entering the international immunodiagnostic market. With subsequent efforts in subsidiaries and sales channels in France, the UK, and other countries and regions, Sansure Biotech's expansion into the international market is set to accelerate.