Sansure Obtains CE Mark under IVDR Certification for New POCT iPonatic S-Q36A
---
Sansure Biotech
Jun 10, 2022
On June 7, the new generation of iPonatic full-automatic nucleic acid testing and analysis system of Sansure Biotech was certified by IVDR CE, which will better serve the construction of public health prevention and control system globally.
CE certification is mandatory for product access to the EU market. From May 26, 2022, the EU comprehensively implemented in vitro diagnosis medical device regulation EU2017/746 (IVDR), and the new regulation has stricter requirements for the review of technical documents, clinical assessment, post-marketing surveillance, etc. The new generation of iPonatic of Sansure obtaining IVDR CE certification marks the continuous improvement of product quality of Sansure Biotech, laying a solid foundation for the subsequent switching of EU certification.
The new generation of iPonatic of Sansure Biotech is a POCT fast testing device independently developed by the Company, integrating nucleic acid extraction, amplification testing and data analysis, and also a heavyweight upgrade after iPonatic 1 module/4 modules.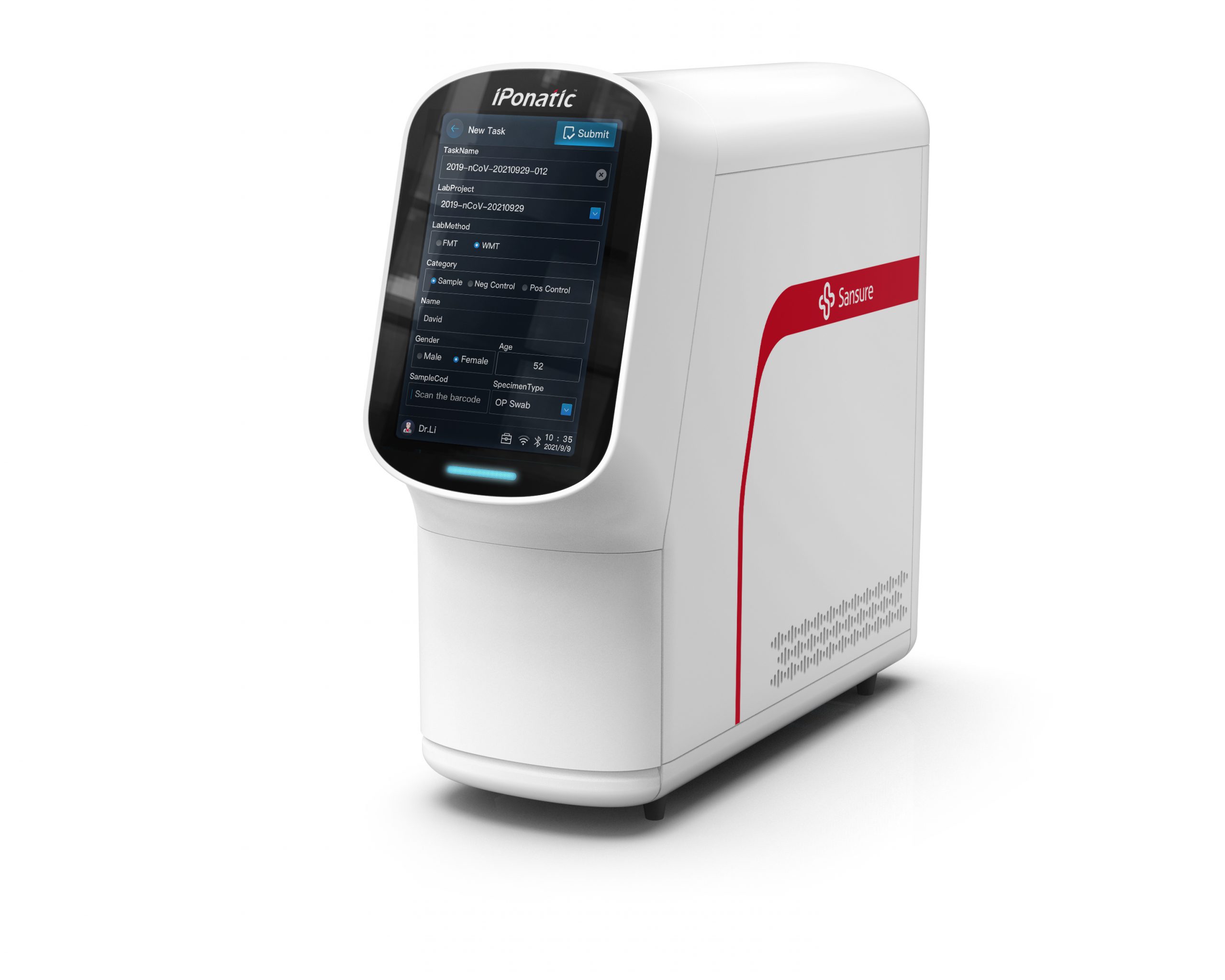 Easy to operate, without manual interference, the instrument generates the results immediately after the sample is fed. Forming multi-computer interconnection with the central control "wisdom screen", it can meet the requirements for testing of multiple samples and accurately test COVID-19, monkeypox, respiratory, venereal disease, HPV, hepatitis and other various infectious pathogens. It can generate the test results within 8 min at most, making molecular diagnosis not only available in large hospitals, but also in gross-root medical institutions, fever clinics, customs, airports, etc., truly achieving the full-scene application of genetic testing.
Before this, the iPonatic 1 module/4 modules of Sansure Biotech has been widely used in clinical gene amplification and detection laboratories, CDCs, laboratories of scientific research institutes, laboratories of medical colleges and universities in many countries and regions such as Germany, France, Ghana, Malaysia and Indonesia. In the future, the new generation of iPonatic of Sansure Biotech will better meet and expand the testing market demand at all levels around the world, promote the development of the Company's globalization, and help make genetic technology accessible to all.