Innovation Makes a Difference! Sansure Biotech Listed on the Top 100 Pharmaceutical Enterprises in China
---
Sansure Biotech
Aug 03, 2021
On August 1st, the much-anticipated Top 100 Pharmaceutical Enterprises in China for 2020 was officially released at the 38th China Pharmaceutical Industry Information Annual Conference 2021, which was organized by the China National Pharmaceutical Industry Information Center. Sinopharm, Yangtze River Pharmaceutical Group and Guangzhou Pharmaceutical Holdings were ranked top three while Sansure Biotech, ranked 59th, is the only biomedical company from Hunan Province that was included on the list.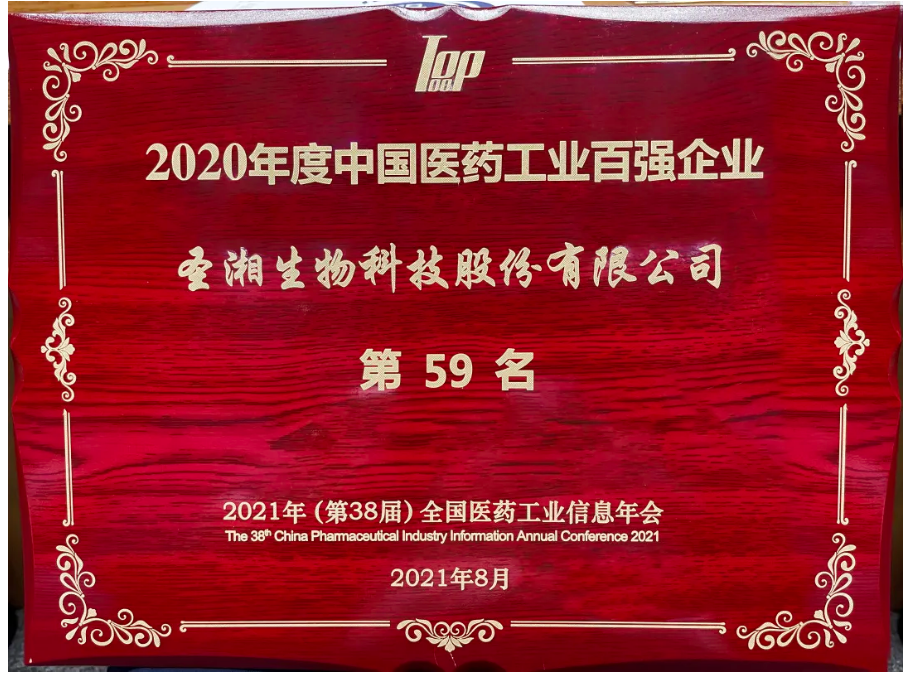 The Top 100 Pharmaceutical Enterprises in China, based on the China Pharmaceutical Statistics Annual Report published by the Ministry of Industry and Information Technology, is recognized as a reliable predictor of the pharmaceutical industry development in China.
Despite the challenges over the past year, the Top 100 Enterprises had taken responsibilities against the crisis and made outstanding contributions to the milestone victory in the fight against COVID-19 by focusing on the diagnosis, treatment and prevention of the pandemic. As an important force in the fight against the pandemic, Sansure Biotech developed a series of COVID-19 nucleic acid detection products, serving more than 160 countries and regions around the world. As a result, the Sansure program has become a leading program for nucleic acid detection in many countries around the world.
Driven by the concept of "Innovation Makes a Difference", the Top 100 Enterprises for 2020 hit a record high with investments in research and development (R&D). Throughout the development of Sansure Biotech, technology, R&D and innovation have always been top priorities in its agenda, which in turn serve as the core driving force for the company's rapid growth. Sansure always endeavors to build high-quality projects, develop world leading core technologies for precise disease detection, diagnosis and prevention, as well as over 400 products with outstanding performance in China and over abroad in fields of infectious disease prevention and control, cancer prevention and control, maternal and children health, blood screening, epidemic prevention and control, and chronic disease management. Thanks to the development team's efforts, Sansure has succeeded in formulating a variety of integrated and whole-process solutions.
In the future, Sansure Biotech will further strengthen the development of its platforms with a focus on improving the comprehensive and full-scenario ecosystem of molecular diagnostic applications, and accelerate the transformation from businesses-oriented pattern to consumer-oriented pattern. Sansure Biotech will adhere to its mission of making genetic technology accessible for everyone; thus improving people's health and fueling the development of pharmaceutical industry in China.