WHO Evaluation: Sansure Biotech Kit Shows Excellent Performance in Detecting Monkeypox Virus
---
Sansure Biotech
Oct 28, 2022
Recently, under the guidance of WHO, The Robert Koch Institute (RKI), a German Reference Laboratory for Poxviruses, conducted overall evaluation on eleven PCR kits for the detection of Monkeypox Virus (MPXV) DNA, among which Sansure shows excellent performance in terms of both detection rate and specificity.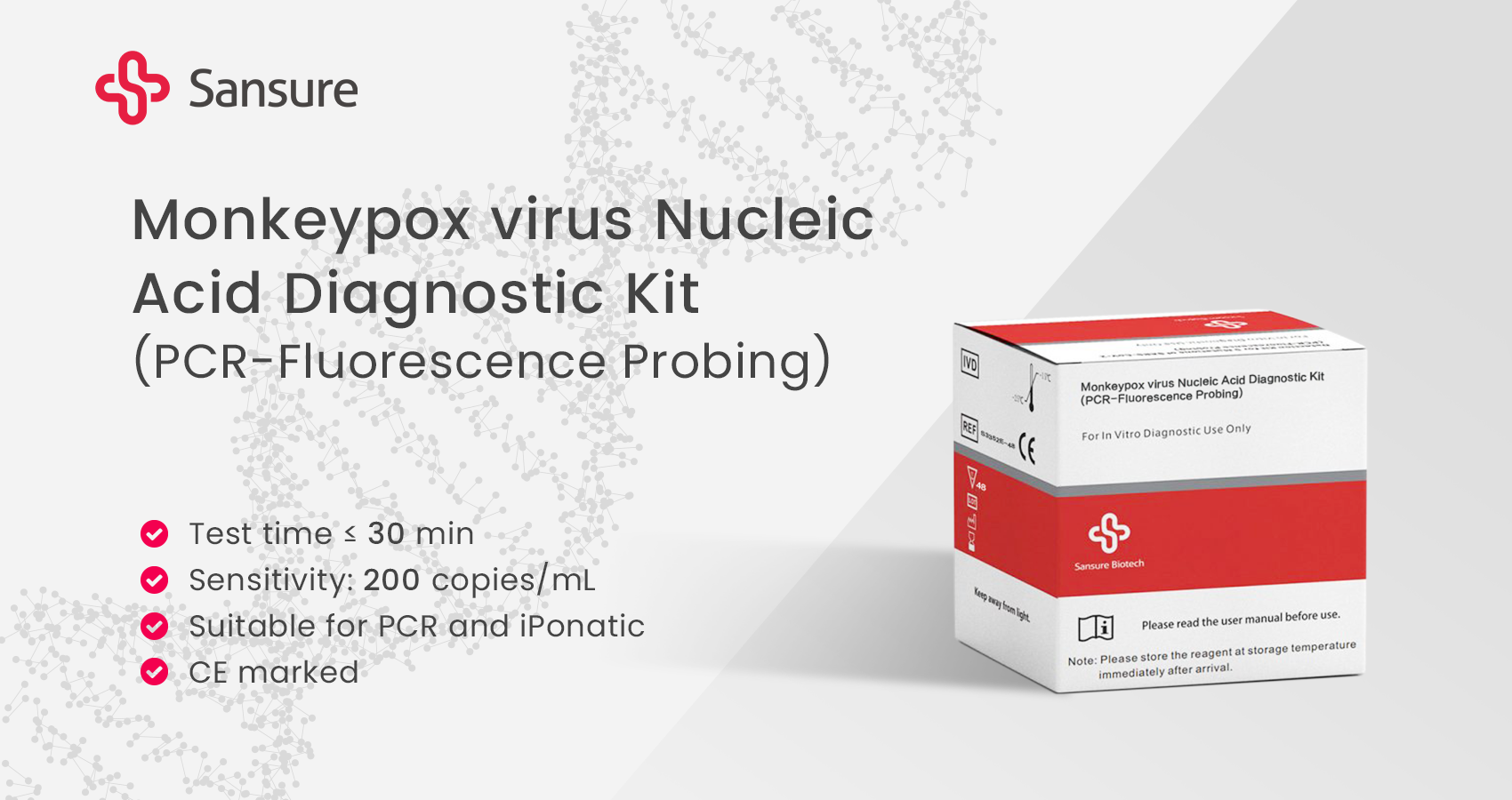 Since May 2022, the rapid communication of Monkeypox around the world, especially in Europe and the United States, has aroused global concerns. This outbreak was declared a public health emergency of international concern (PHEIC) on 23 July 2022. Major molecular diagnostics test kit companies around the world have developed PCR kit for detection of MPXV, aiming to accurately detect the virus and distinguish it from other infections.
In order to fully validate the current mainstream PCR kits for the detection of MPXV available on market, under the guidance of WHO (Laboratory Team, Emerging Diseases and Zoonoses Unit of the Health Emergencies Programme), RKI has conducted an overall evaluation on 11 PCR kits for the detection of MPXV.

Following RKI's diagnostic workflow, the evaluation established an 18-specimen panel and included DNA from MPXV clade I, clade IIa and clade IIb, other OPV and VZV. All samples were analyzed in duplicate. The sensitivity and specificity of each kit were compared and analyzed.
Results of the evaluation show that Sansure's Monkeypox Nucleic Acid Diagnostic Kit has detected all samples in MPXV clade I, clade IIa and clade IIb, while other OPV and VZV showed no amplification, that is, both the detection sensitivity and specificity of Sansure kit reach 100%, making it one of the best performers in terms of sensitivity and specificity.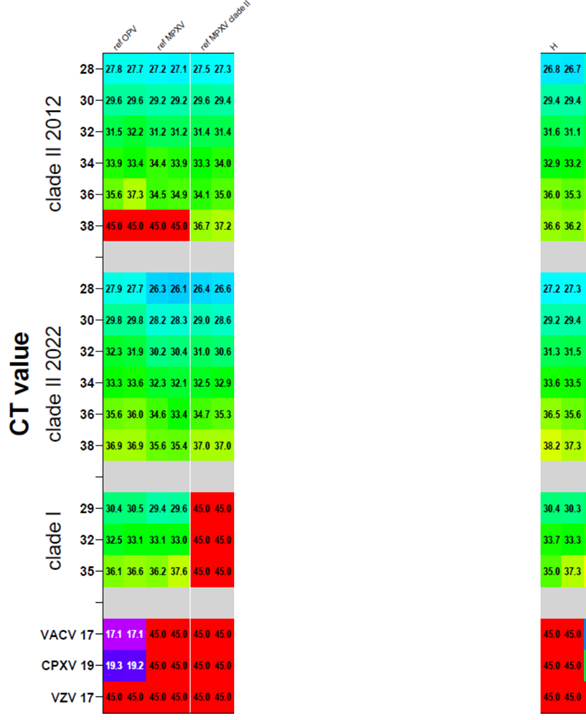 Over the past 14 years, well understanding that test kits bear on people's life and health, Sansure Biotech has been committed to "top-notch bioengineering", adhering to the concept that "every kit every reagent, but for high precision and high quality", and has passed authentication of the ISO 9001 Quality Management System, ISO13485 Medical Device Quality Management System and GMP, which ensures the quality of its products. Boasting 20,000+ square meters of modern production workshops and 10,000+ square meters of standardized warehouses, Sansure Biotech has realized high-level production, storage and logistic, with its products reaching over 160 countries and regions.
About The Robert Koch Institute
Affiliated to German Federal Ministry of Health, The Robert Koch Institute is a public health institute with two WHO reference laboratories that help to address public health emergencies. Founded in 1891, RKI is named after its founder, Robert Koch, who is father of modern bacteriology and a Nobel Prize winner.