Sansure Announces Investment in Accucise Diagnostics to Lay Out the Field of Immune Diagnosis
---
Sansure Biotech
May 18, 2023
On May 9th, Sansure Biotech Inc. issued an investment announcement that jointly establishing Hunan Sansure-Accucise Biotech Co., Ltd. with the Industrial Funds in order to further improve the company's comprehensive strategic layout in the field of immune diagnosis, especially chemiluminescence. After the establishment of the joint venture company, it will become the investment corpus of Shenzhen Accucise Diagnostics Inc. through equity transfer, capital increase, and other means. After the investment is completed, the joint venture company will hold 68.207% equity of Shenzhen Accucise Diagnostics.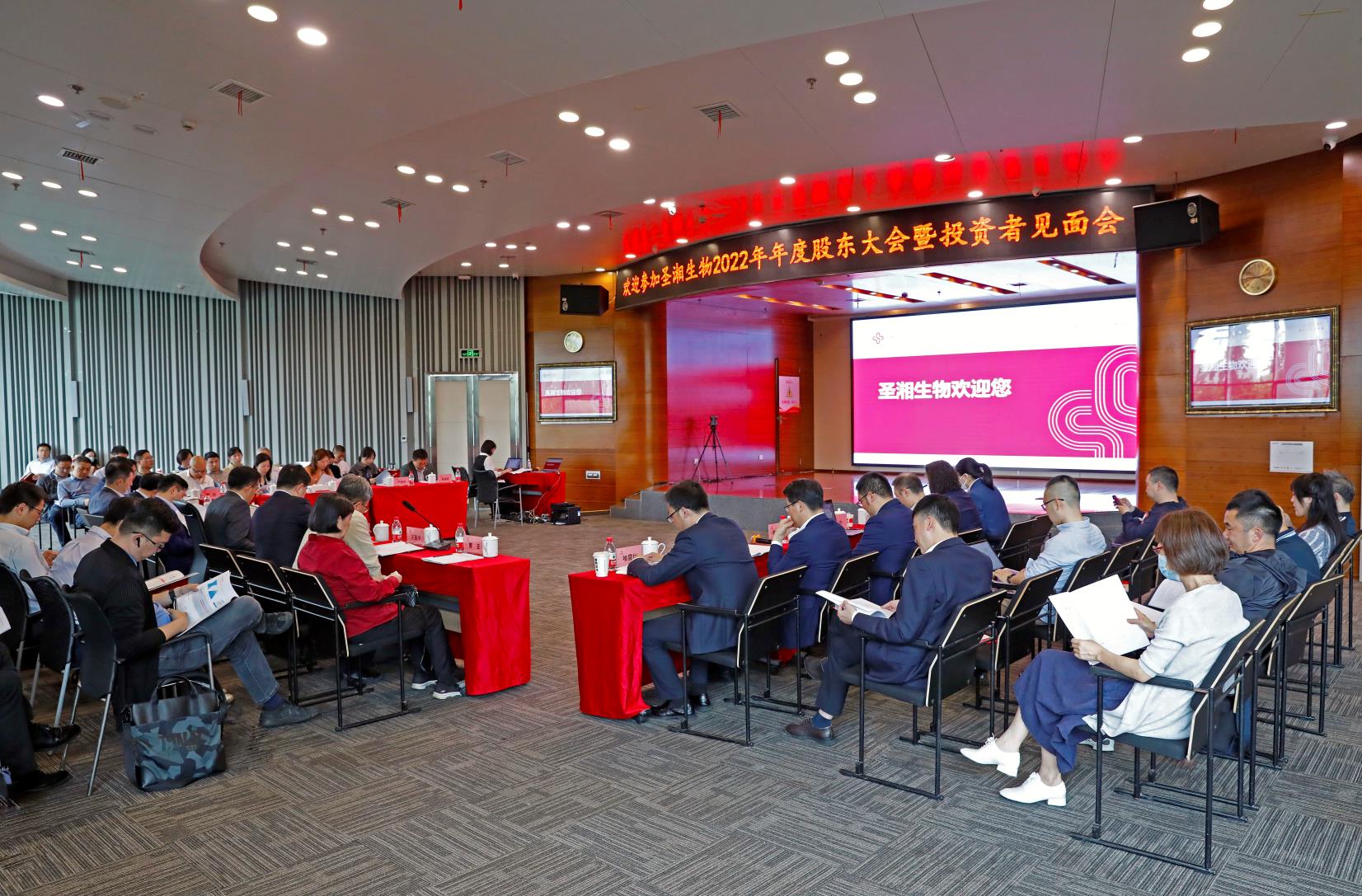 At the 2022 Annual General Meeting of Shareholders and the Meeting of Investors held on May 9, Dr. Peng Yin, Senior Vice President and Chief Technology Officer of Sansure Biotech, said that Sansure Biotech has always been committed to improving the layout of the industrial chains. At present, the company has embarked on building a series of clinical multiomics detection technology platforms, including molecular detection platform, immune detection platform, mass spectrometry detection platform and high-throughput sequencing platform, forming a holistic medical solution that can run through the entire human life cycle. "Sansure Biotech has officially entered the field of immunodetection and intends to build it into the second growth curve. Therefore, this investment in Accucise Diagnosis is of great significance to the company's business of immunodiagnosis, "said Dr. Peng Yin.
Immunodiagnosis is the largest sub-field of IVD and accounts for nearly 40% of it, of which chemiluminescence accounts for a major proportion. However, imported brands account for nearly 80% of the market share. With the promulgation of a series of documents such as the "Guidelines for the Audit of Imported Products in Government Procurement", the target of localization rate for domestic procurement of medical devices has been set, providing robust guidance for further unleashing the market potential of China's local medical device brands. With the increasing awareness of health consumption among Chinese people, the innovation ability of China's medical brands, and the speed of China's product export, the market on this field will show a strong growth momentum.
As the main technical path of leading international imported brands, the electrochemiluminescence technology currently can only be independently developed by a few companies worldwide. Shenzhen Accucise Diagnostics is an enterprise that develops, produces, and sells immunodiagnosis analyzers and diagnostic reagents based on its proprietary intellectual property – "Enhanced Electrochemiluminescence" platform technology. The company has not only broken through traditional technological paths, but also developed the "Enhanced Electrochemiluminescent Marker NRC", which achieves the best balance between signal strength and signal-to-noise ratio. It has the advantages of stronger signal, faster detection, high sensitivity, fast reaction speed, resistance to biotin interference, and high technical barriers. The company's platform has high technical barriers and can be optimized and iterated in the future, which is beneficial for Sansure Biotech's entry into the market of immunodiagnosis with its unique advantages of electrochemiluminescence. Sansure Biotech will also take this opportunity to further improve and perfect its technology platform in chemiluminescence, in order to achieve significant breakthroughs in this field and ultimately form a key production line with market competitiveness, as well as non-homogeneous core products with unique industrial values. In the future, it will strengthen cooperation with Shenzhen Accucise Diagnostics in reagent R&D, distribution channels, registration and certification, collaborate to create a more comprehensive holistic solution for molecular and immune diagnosis.
Dr. Lizhong Dai, founder and CEO of Sansure Biotech, said that the company is now starting a second entrepreneurial journey, making every effort to build a diversified platform-based enterprise and a world-class outstanding enterprise, improving the industrial chain layout in key raw materials, reagents, instruments, scientific research, ICL and other fields, and forming a disease-centered holistic medical solution that can run through the entire human life cycle. The strategic layout of this immune detection platform will surely enable the company to quickly complete the development process of transforming from a leading enterprise in molecular diagnosis to a diversified 1st tier brand in in vitro diagnosis.