Our Moments Reached Antarctica! Sansure iPonatic Portable Molecule Workstation Receives Warm Welcome with Glorious Return of Xuelong 2!
---
Sansure Biotech
May 14, 2021
They are back! They are back! After a 179-day voyage covering over 36,000 nautical miles, Xuelong 2 has recently returned to its port in Shanghai.
Amid the continuing spread of COVID-19 around the world, the Sansure iPonatic Portable Molecule Workstation helped to maintain zero infection on board during this Antarctic expedition, and returned with Xuelong 2 with glory!
This marks the first time that Xuelong 2 has completed a single-vessel expedition around the Antarctica. During its journey, the expedition team replenished supplies and rotated the crew at the Great Wall Station and Zhongshan Station. The research personnel conducted a comprehensive study on the Southern Ocean ecosystem and marine environment and recovered environmental monitoring buoys in the westerlies successfully. Multiple scientific research achievements were made.
The COVID-19 pandemic was like an "extra test" in this Antarctic research expedition. Prior to the start of the expedition, the global COVID-19 pandemic had been grim, and pandemic prevention and control had become tough work. During the course of the expedition, Covid-19 cases were recorded at the Chilean research base in Antarctica, making the previously "untouched" continent the latest victim of the pandemic. This led to tremendous pressure on the expedition.
To support the Antarctic expedition as well as the prevention and control of the pandemic, Sansure Biotech donated two sets of iPonatic Portable Molecule Workstation to the Polar Research Institute of China on November 6, 2020. These devices were used by the 37th Antarctic expedition team on Xuelong 2.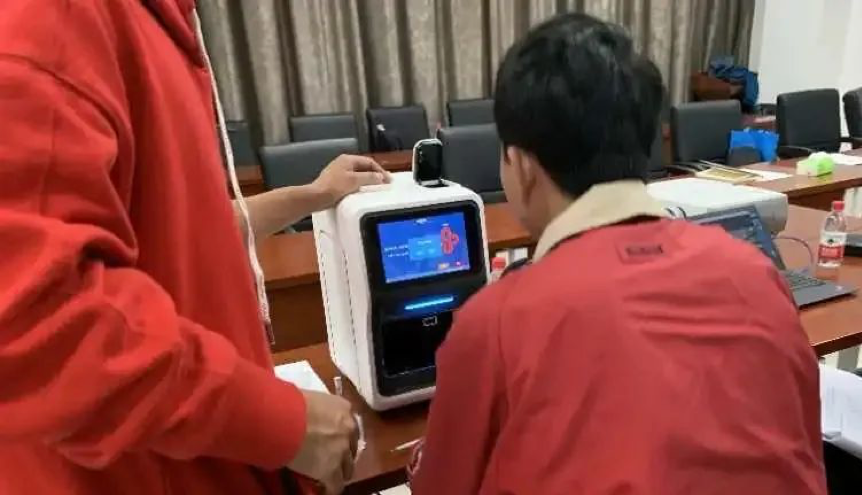 With the help of the iPonatic Portable Molecule Workstation, the expedition team implemented strict prevention measures and maintained zero infection on board throughout the journey, hence completing a successful Antarctic expedition.