See What's New in Sansure's Diagnostic Solutions at MEDICA 2023
---
Sansure Biotech
Nov 17, 2023
MEDICA 2023 is the world's leading B2B trade fair for the medical technology industry. This global event is bringing in over 5,000 exhibitors from 70 countries, presenting an unparalleled showcase of cutting-edge diagnostic solutions in medical devices. This event is crucial for every medical tech industry because it presents a grand platform to showcase their latest achievement and services globally while also being a significant forum for networking and business development. 
This year, MEDICA promised to showcase the latest advancements in diagnostic solutions, including medical imaging, laboratory technology, health IT, orthopaedic technology, and many more. And Sansure was also on the exhibitor list. We, Sansure, specializing in the field of in vitro diagnostics, have been pushing the boundaries of innovation, developing multiple diagnostic solutions. Now, let's discuss the specifics of the events and how Sansure will take the lead as a prominent company. 
Introduction to MEDICA 2023
This most significant event of MEDICA 2023 took place from November 13-16, 2023, at the Messe Düsseldorf exhibition centre in Düsseldorf, Germany. Sansure, as a foremost provider of in vitro diagnostic medical devices and solutions, was delighted to announce its participation in MEDICA 2023. 
Sansure showcased its latest diagnostic solutions, including molecular POCT solutions and automated CLIA systems, at Hall 17, Booth 17A46-2.
Wide Application of Diagnostic Solutions
As a leading in vitro diagnostic solution provider, Sansure is at the forefront of innovation, offering advanced products and solutions, including IVD reagents and instruments. Our extensive product portfolio addresses various infections, from respiratory tract infections to HPV, blood-borne, and gastrointestinal infections. Here are Sansure's exhibits at MEDICA 2023.
1. Molecular POCT Solution: iPonatic III
The iPonatic III is a remarkable addition to Sansure's molecular diagnostic arsenal, offering a portable solution for swift and highly accurate test results within 15-45 minutes. It employs a fast release and quick amplification technique with PCR instruments. This device ensures an automated and rapid testing process catering to the urgent needs of healthcare professionals. As part of the Sansure iPonatic series, the iPonatic III is not only user-friendly but also optimized for molecular diagnostics with advanced capabilities.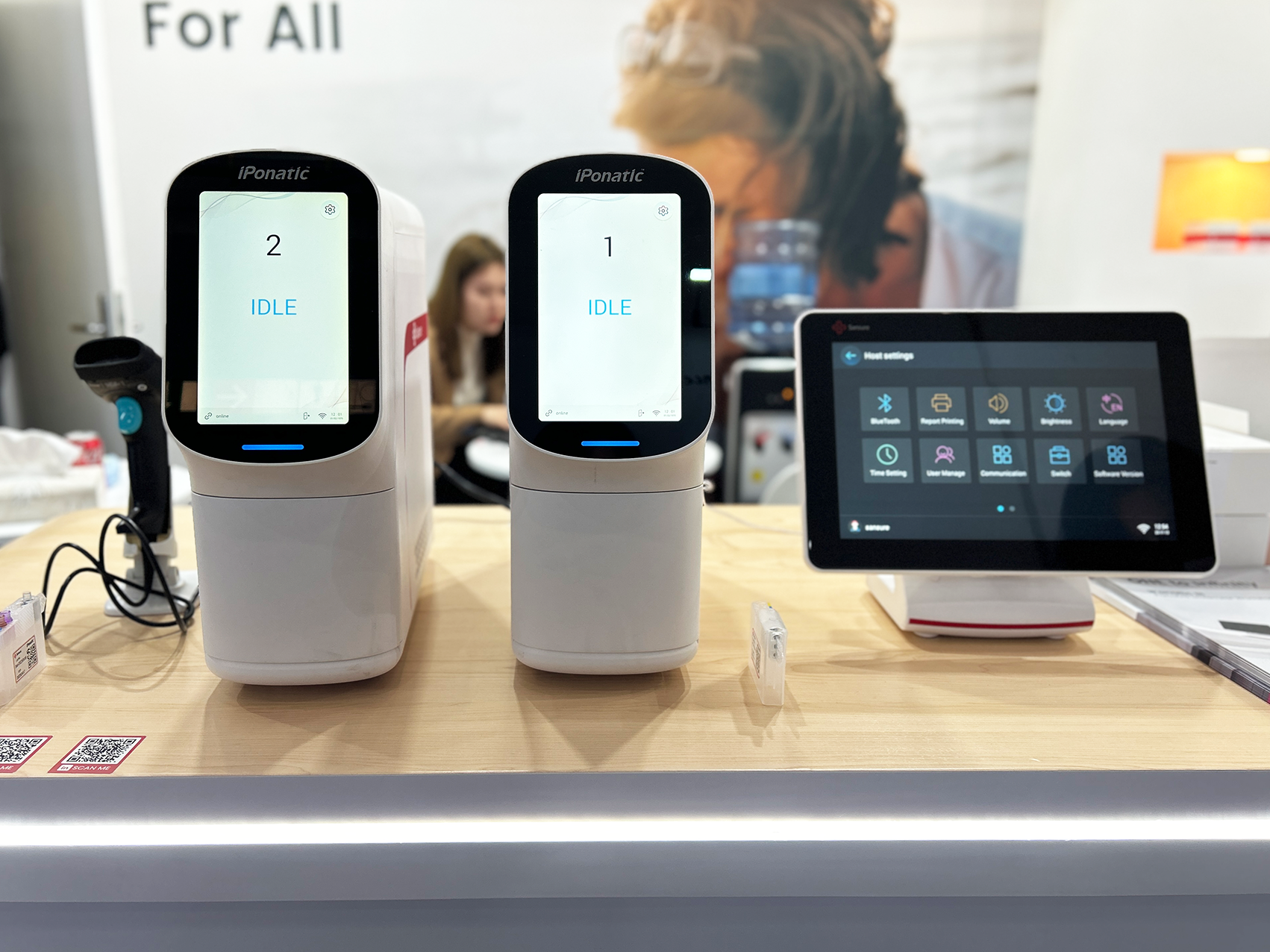 Its portability and rapid results make it valuable for various healthcare settings, including medical laboratories, emergency rooms, fever clinics, CDCs, and airports. The iPonatic III is designed to meet the diverse testing demands for pathogens across various scenarios, from detection of respiratory tract infections such as Flu A, Flu B, and RSV to sexually transmitted infections such as CT, UU, NG, MH, MG and MG as well as HPV, GBS and so on. This device proves to be versatile and indispensable in the realm of molecular diagnostics.
2. Automated CLIA System: Surelite 8 and Surelite 16
Surelite 8 and Surelite 16 are compact automated CLIA Systems that are renowned for their fast, accurate result output and easy management. The immunoassay menu consists of a broad spectrum of assays, allowing your laboratory to offer a wide variety of diagnostic specialties or research opportunities.
With minimal hands-on time, result as fast as 15 minutes which is extremely precision and sensitive. The smart design with all-in-one cartridge and broad spectrum of assays, matches variety clinical demands that no extra consumables and no waste.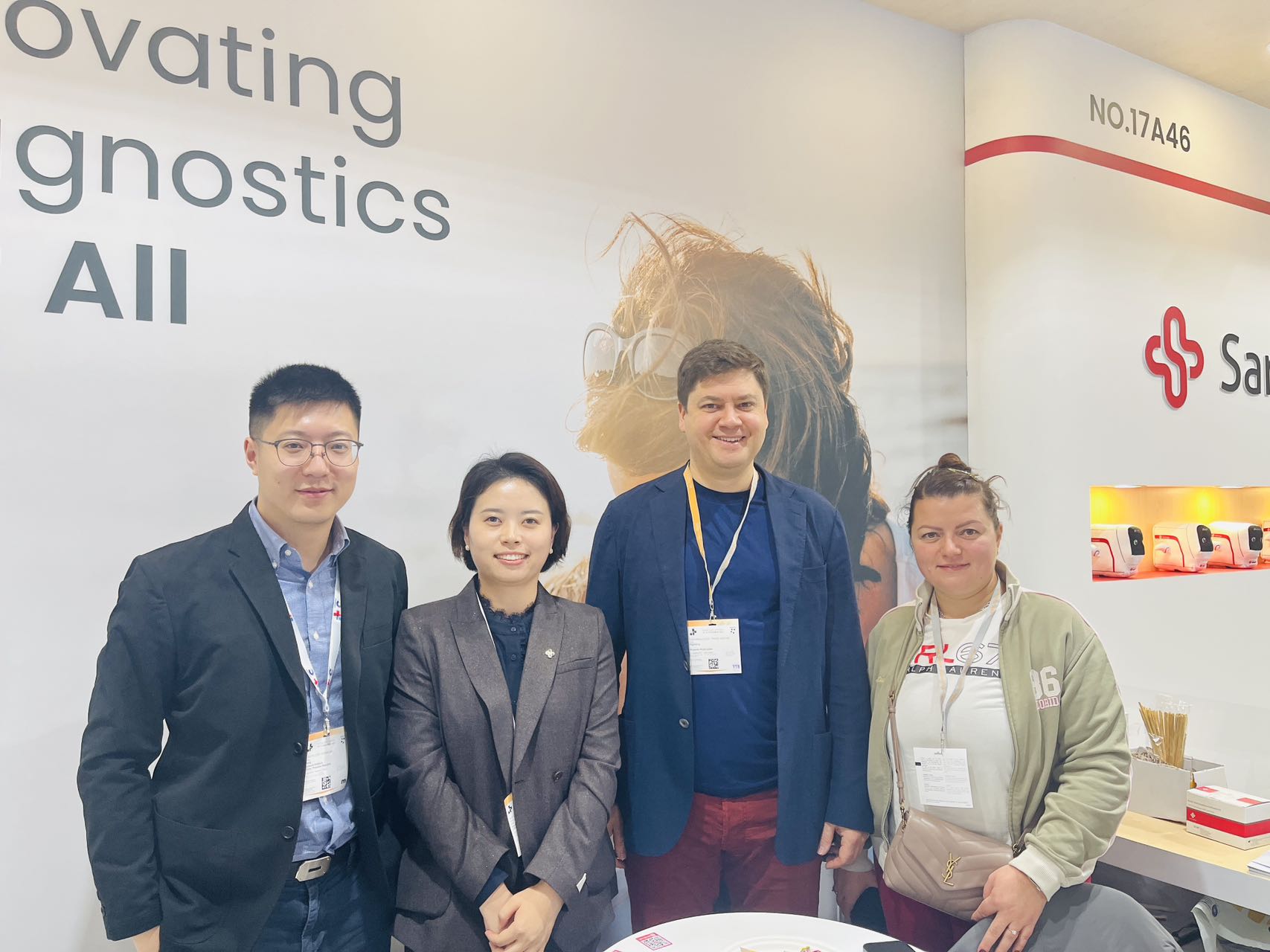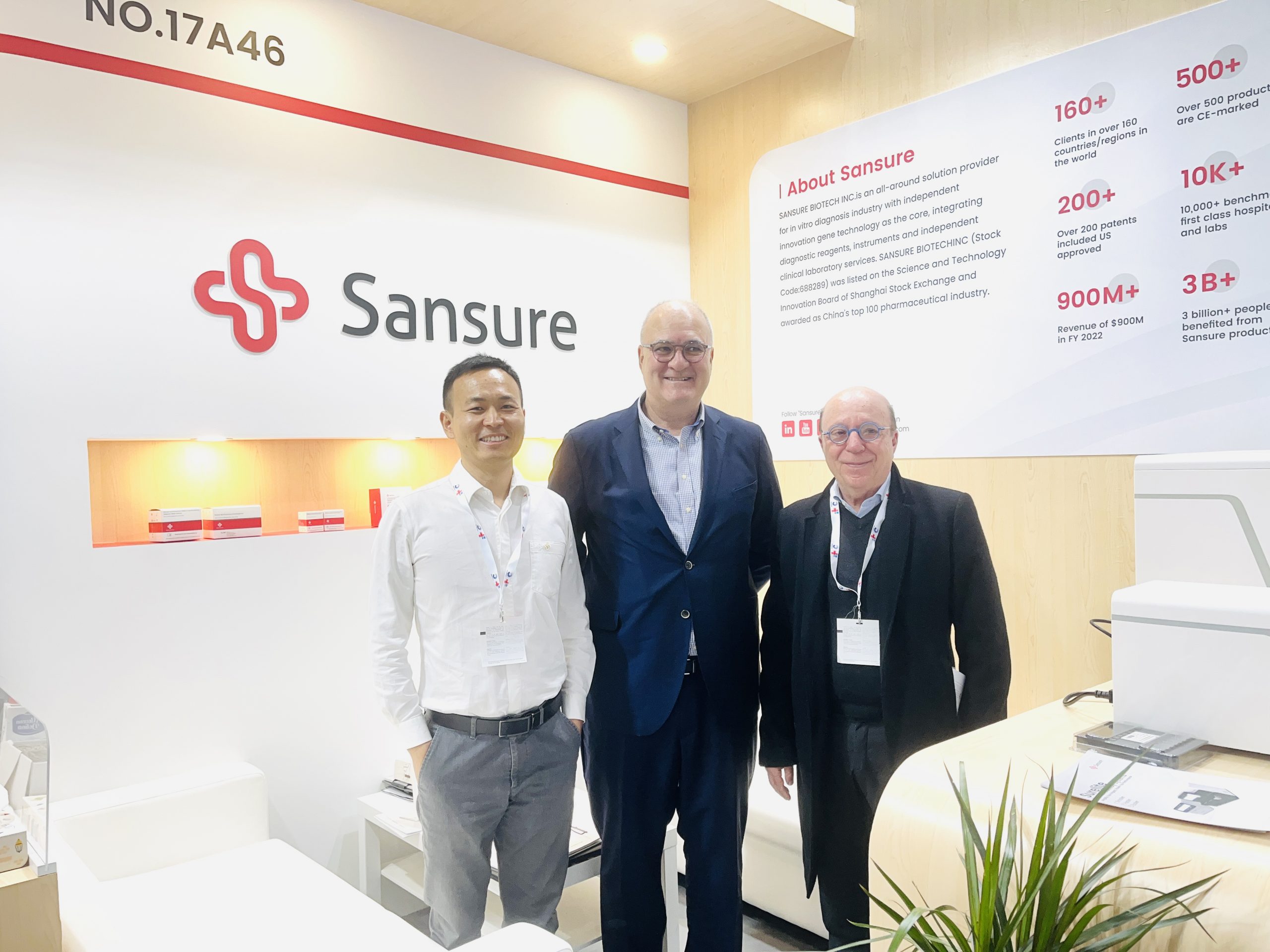 Final Thoughts
As MEDICA 2023 comes to an end, we want to extend our gratitude to everyone present. Sansure will continue to develop our technologies, aiming to provide more IVD instruments to make diagnosis easier, more precise, and more accessible.