Sansure Biotech's "Full Scenario Solution" Appeared at MEDICA 2021, With Global Partners Gathered at the Booth
---
Sansure Biotech
Nov 23, 2021
From November 15-18, MEDICA was held in Düsseldorf, Germany. As the world's largest medical industry event, MEDICA attracted thousands of companies from more than 60 countries and regions to exhibit their latest medical technologies and products. Sansure Biotech presented the full scenario solution for COVID-19, respiratory and reproductive tract infections at the exhibition.
In Sansure's booth, the "Fully Automated Solution" and "Overall COVID-19 Solution" were well received for meeting the testing needs of customers from various countries, regions and application scenarios to the greatest extent. Especially, the iPonatic four-channel product attracted a large wave of visitors with its advantages of convenience, easy operation, fast testing time and various testing capabilities.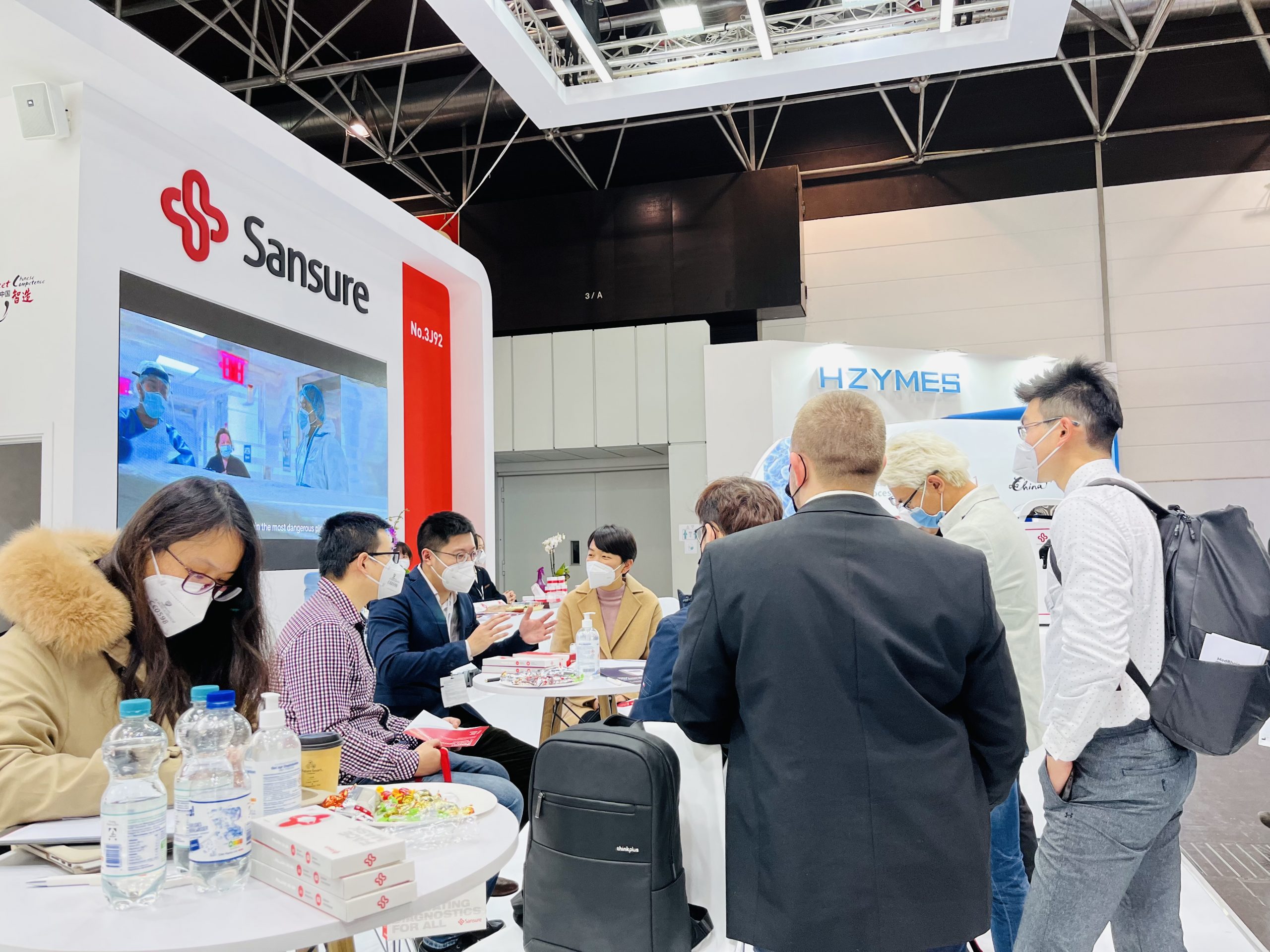 The team received hundreds of customers from Europe, America, Africa, Asia and beyond with professional and enthusiastic service attitude. By watching on-site operation and teaching demonstration, many customers further understood the performance and advantages of Sansure's products and discussed with the team in depth about the future cooperation.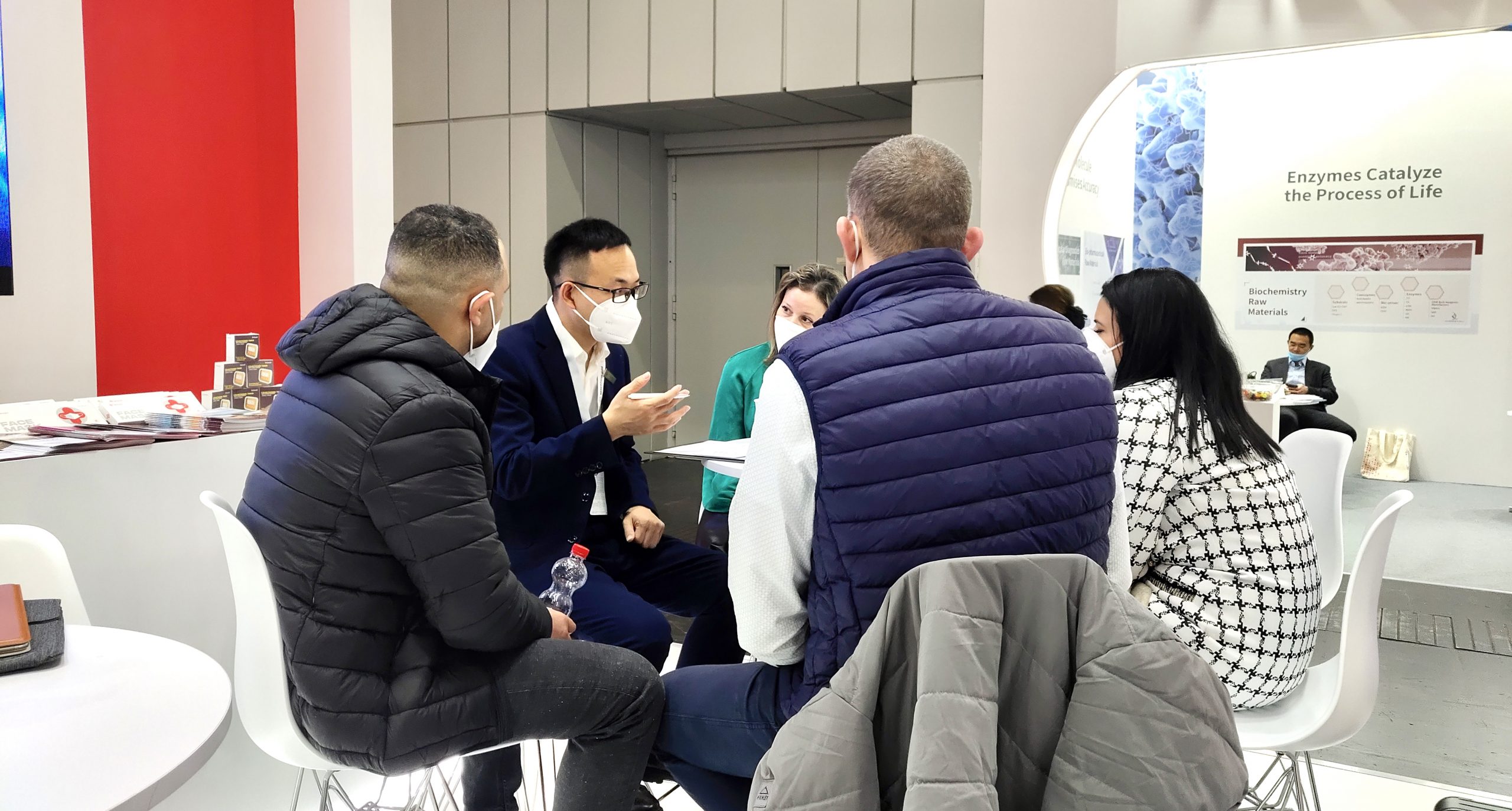 A customer from Brazil, who has been cooperating with Sansure for many years, came to the booth to communicate about the cooperation of iPonatic four-channel product. After listening to the detailed introduction and watching the operation, he said: "Your POCT can carry a lot of items, which is exactly what we need. We are very interested."
"I paid attention to Sansure five years ago, and I am very impressed by your product innovation and rapid growth in recent years." The Romanian customer reached a cooperation proposal with Sansure on the spot after an in-depth understanding of Sansure's strategic production lines, such as hepatitis and respiratory tract products.
After being recommended by peers and using Sansure's products, a Sudanese customer who has been engaged in testing for more than 10 years made a special trip to Sansure's booth to further understand Sansure's COVID-19 and other reagent testing business. After seeing the operation of Sansure's solution, he said: "Your solution has a wide range of application scenarios, which is easy to operate, accurate and accessible. I bet you will have a bright future!"
While exhibiting at the show, the Sansure team also actively served customer needs. By watching the operation demonstration, a Greek customer reached cooperation intention with Sansure, and the team will go to the customer's company soon to help inspect the laboratory environment and teach the operators. After the exhibition, Sansure team will go to Czech Republic, Latvia and other countries and regions to communicate with customers and provide services such as product operation demonstration, training and maintenance.
This exhibition is the third time for Sansure Biotech to participate in international medical exhibition after MEDLAB and Expo Med. With the accelerated international market layout, Sansure's international "circle of friends" will continue to expand, and we will continue to export "Sansure Solutions" to the world and contribute "Sansure Power" to build the human health community.
See you again at MEDICA 2022!