See Sansure Biotech's Latest Results in Diagnostic at AACC 2023
---
Sansure Biotech
Jul 28, 2023
The 2023 AACC (now renamed to Association for Diagnostics & Laboratory Medicine, abbreviated to ADLM) Annual Scientific Meeting and Clinical Lab Expo was a premier event for laboratory medicine professionals from July 23-27 at the Anaheim Convention Center in Anaheim, USA.
The expo featured over 800 exhibitors and 200 new products and services focusing on clinical chemistry, molecular diagnostics, mass spectrometry, and lab management. Aside from the considerable number of attendees, the event also offered over 250 educational opportunities through lectures, plenary sessions, scientific sessions, and round table discussions.
As one of the world's leading diagnostic products suppliers, Sansure Biotech had the pleasure of taking part in the exhibition, bringing its latest development. Sansure Biotech's participation in the expo aligned perfectly with the spirit of information sharing, educational dissemination, and technological breakthroughs that characterizes the AACC Annual Scientific Meeting.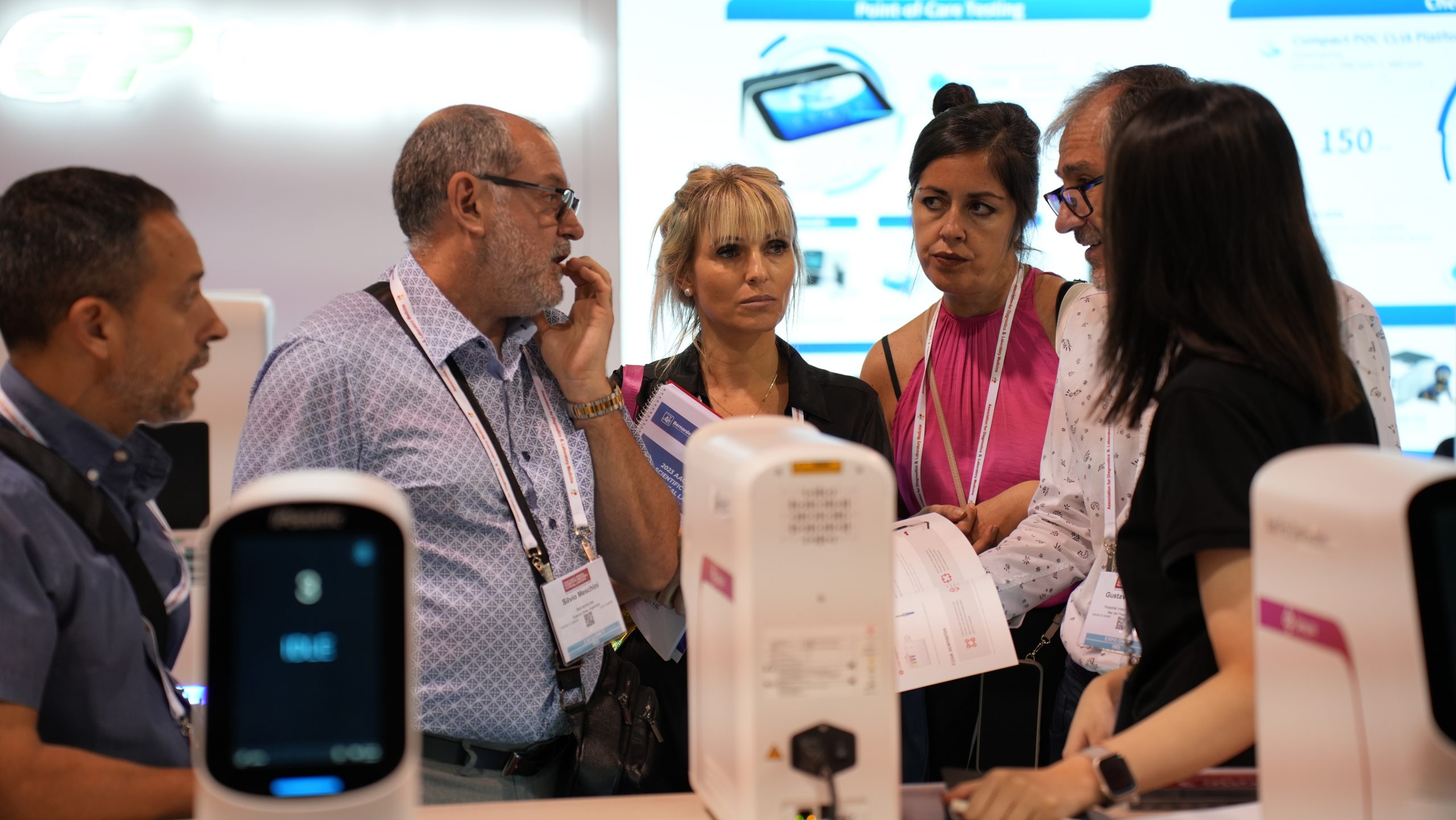 Since 2008, Sansure Biotech has been dedicated to guarding public health. We believe that advanced diagnostic solutions, adopting greater diagnostics efficiency and accuracy, will benefit the healthcare industry and, ultimately, people all around the globe.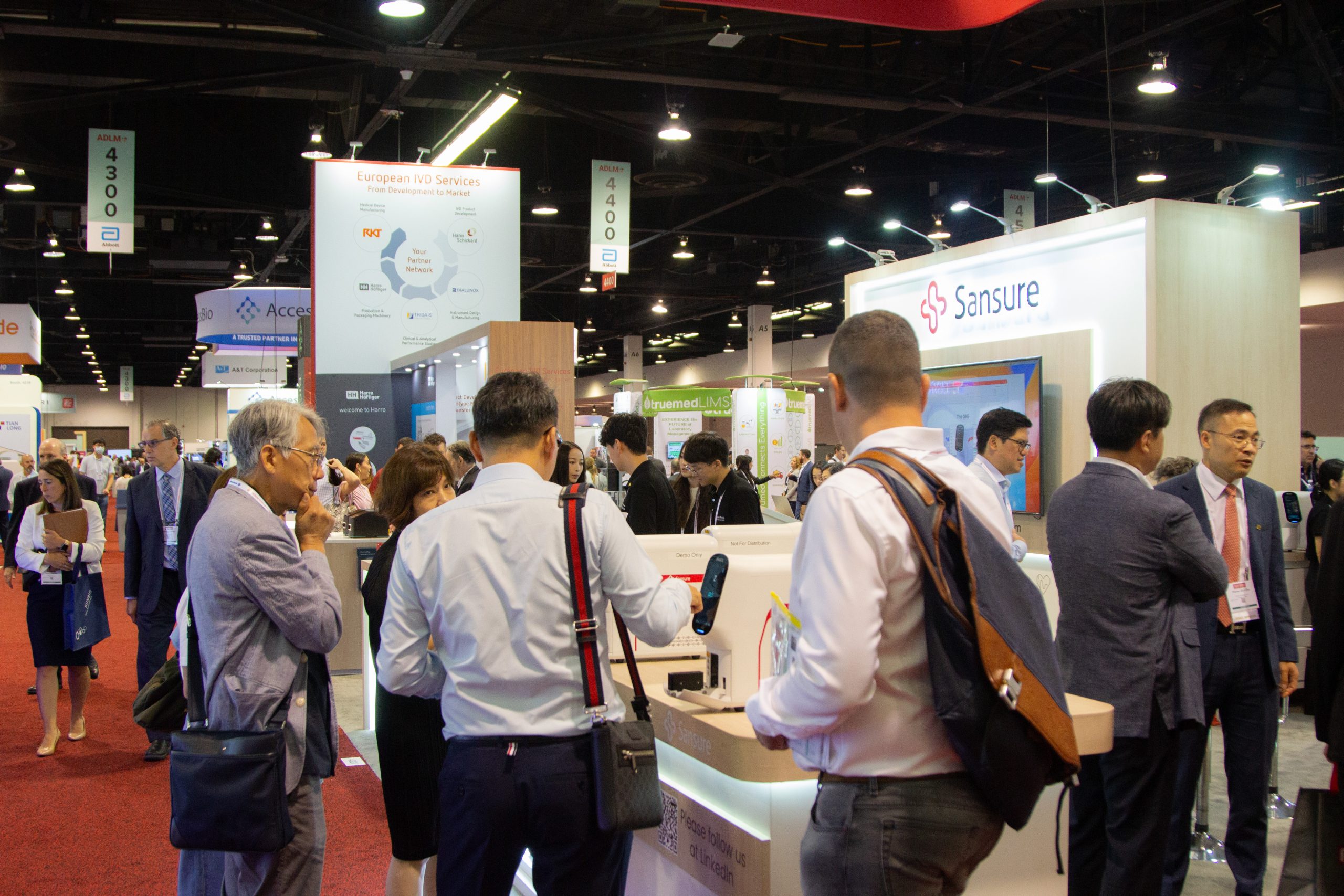 Our diagnostic solutions gained significant popularity at AACC 2023 owing to their exceptional performance and cost-effectiveness. Devices like iPonatic III Portable Molecular Workstation, Surelite 8 Immunoassay Systems, and Q-POC Platform enjoyed a grand meeting. They have formed comprehensive laboratory diagnosis solutions and have been proven to be the great boosters of diagnostic efficiency and accuracy. From 10:30 am to 3:30 pm, in-booth presentations were held to show the operations of the diagnosis devices, allowing them to exhibit in a more practical way.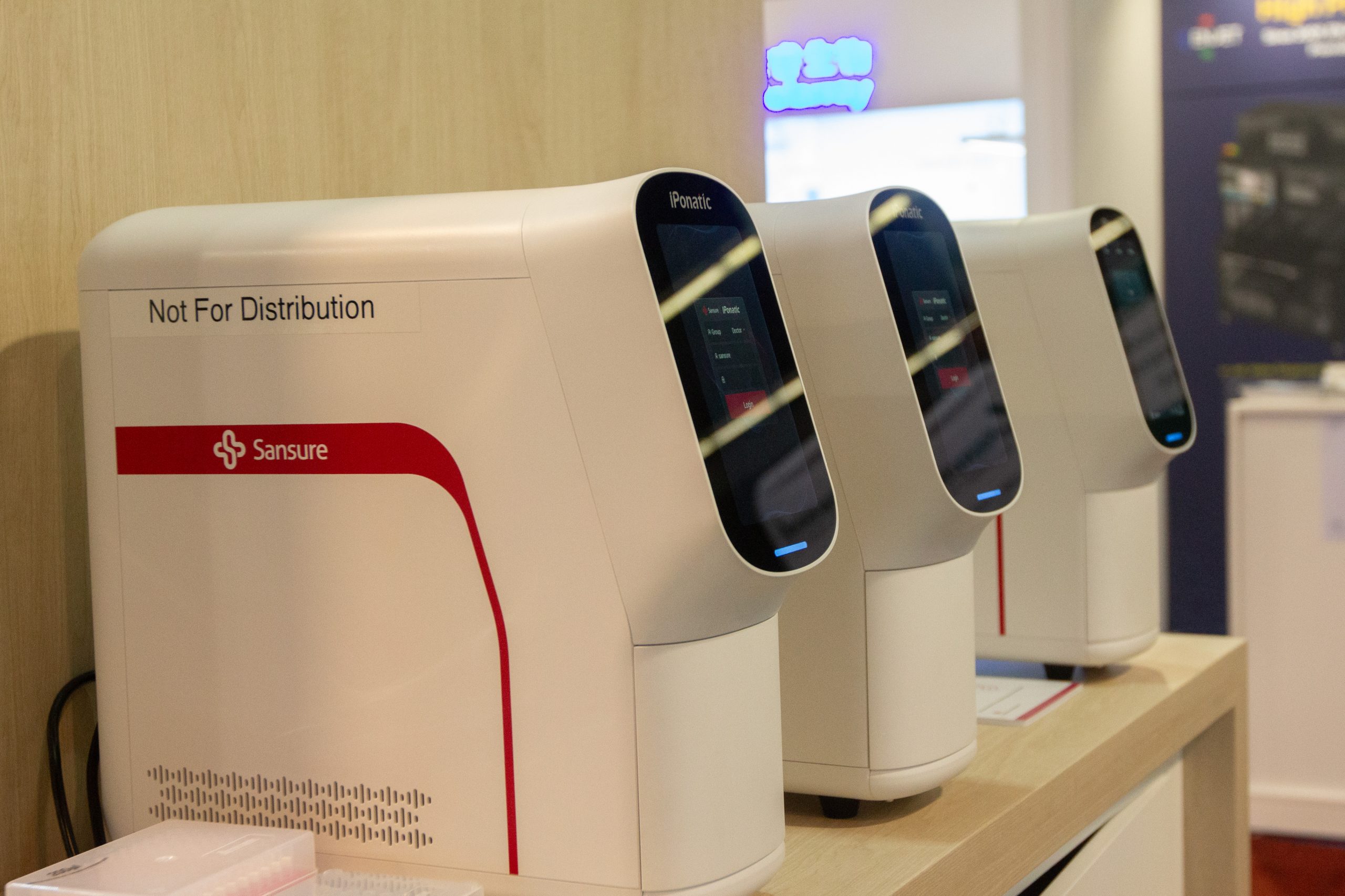 iPonatic III, born in the age of the pandemic, are now working in various infection diagnoses, including respiratory tract infection (RTI), sexually transmitted infection (STI) and more, and therefore, remaining in high demand even as the pandemic fades.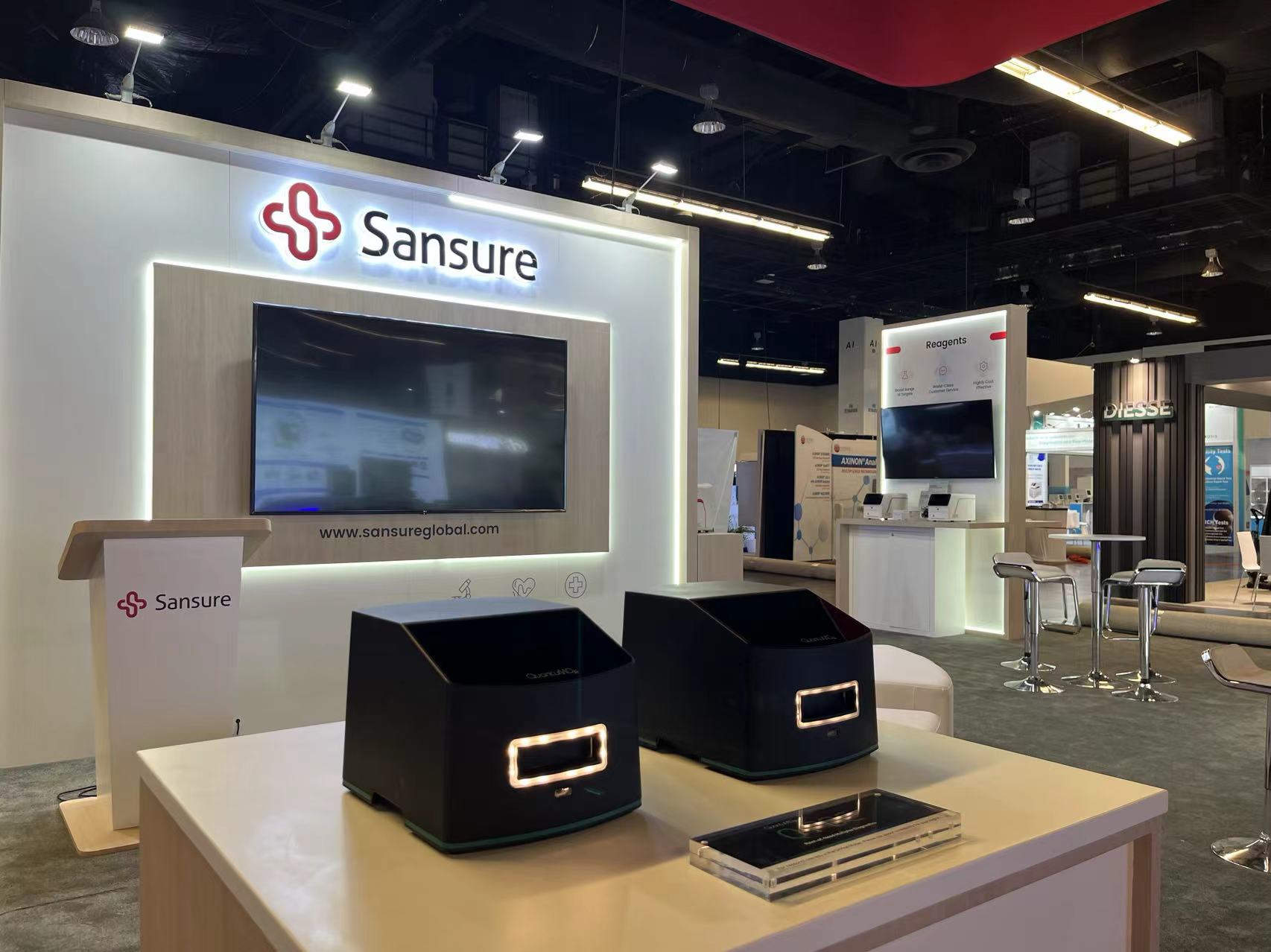 Q-POC Platform is a molecular diagnosis instrument that can offer accurate PCR results within 25 minutes. The multiple target points facilitate the testing and evaluation of severe and critical cases.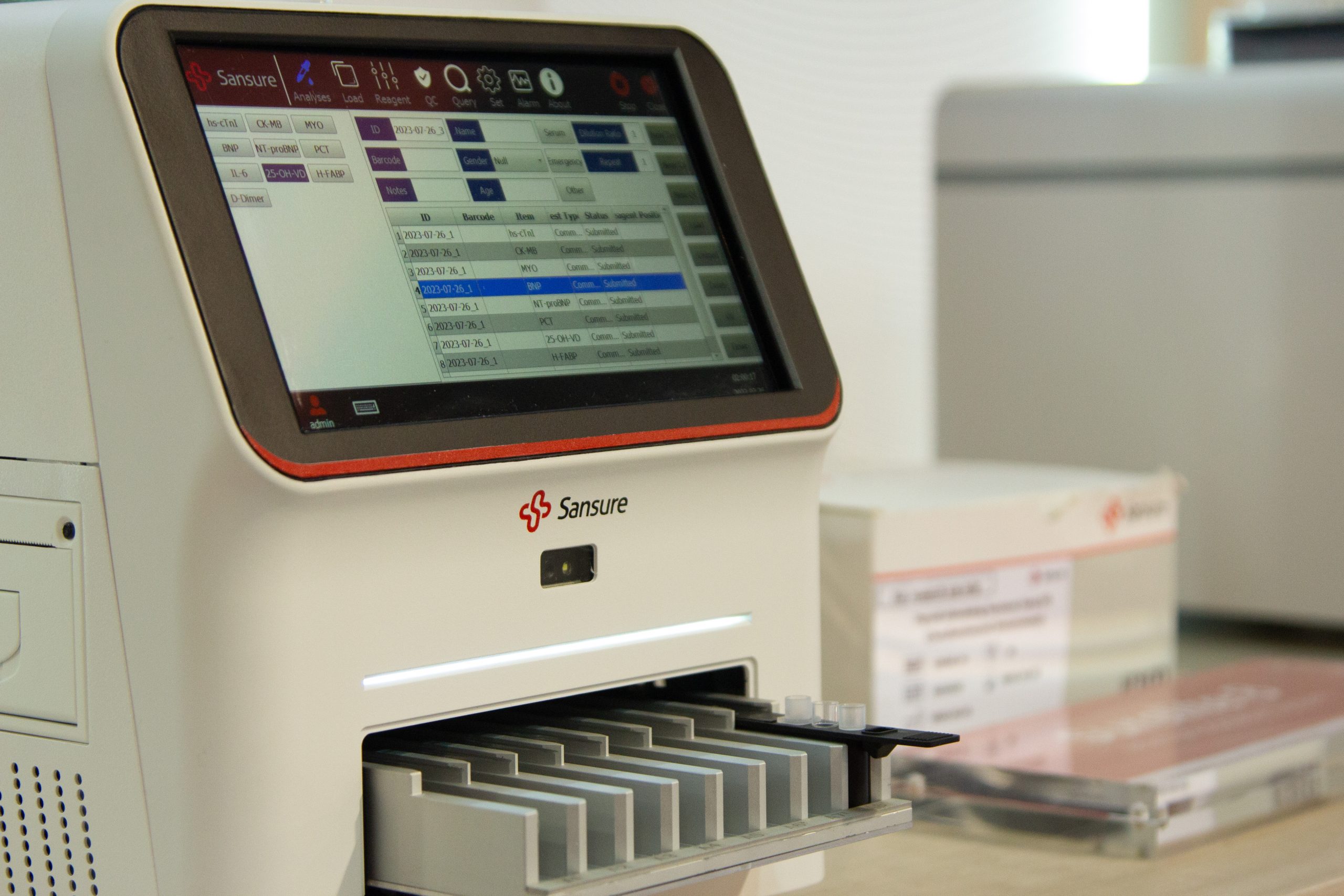 Surelite 8 Immunoassay Systems is a compact POCT platform renowned for its easy operation and high reliability. The instrument weighs approximately 12kg and enables 8 modules to be detected simultaneously with extensive detection menu.
Besides Sansure Biotech's cutting-edge products, we also presented a lecture regarding How Leading Labs Are Diversifying Their Product Offerings to Address Reductions in COVID-19 Testing, discussing how to adapt to the downturn in the demands for COVID tests and leverage the idle testing equipment, which received a warm welcome from the attendees.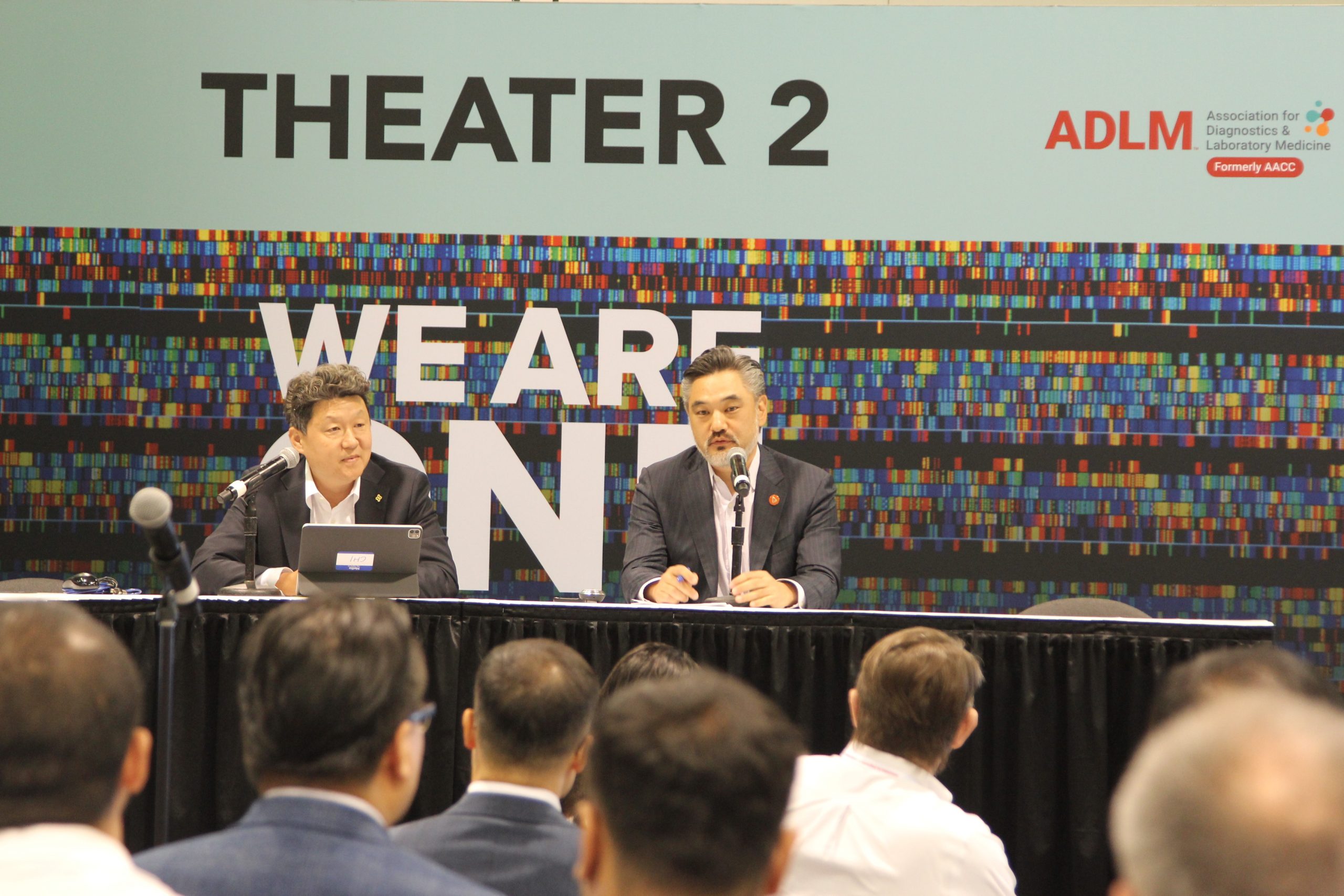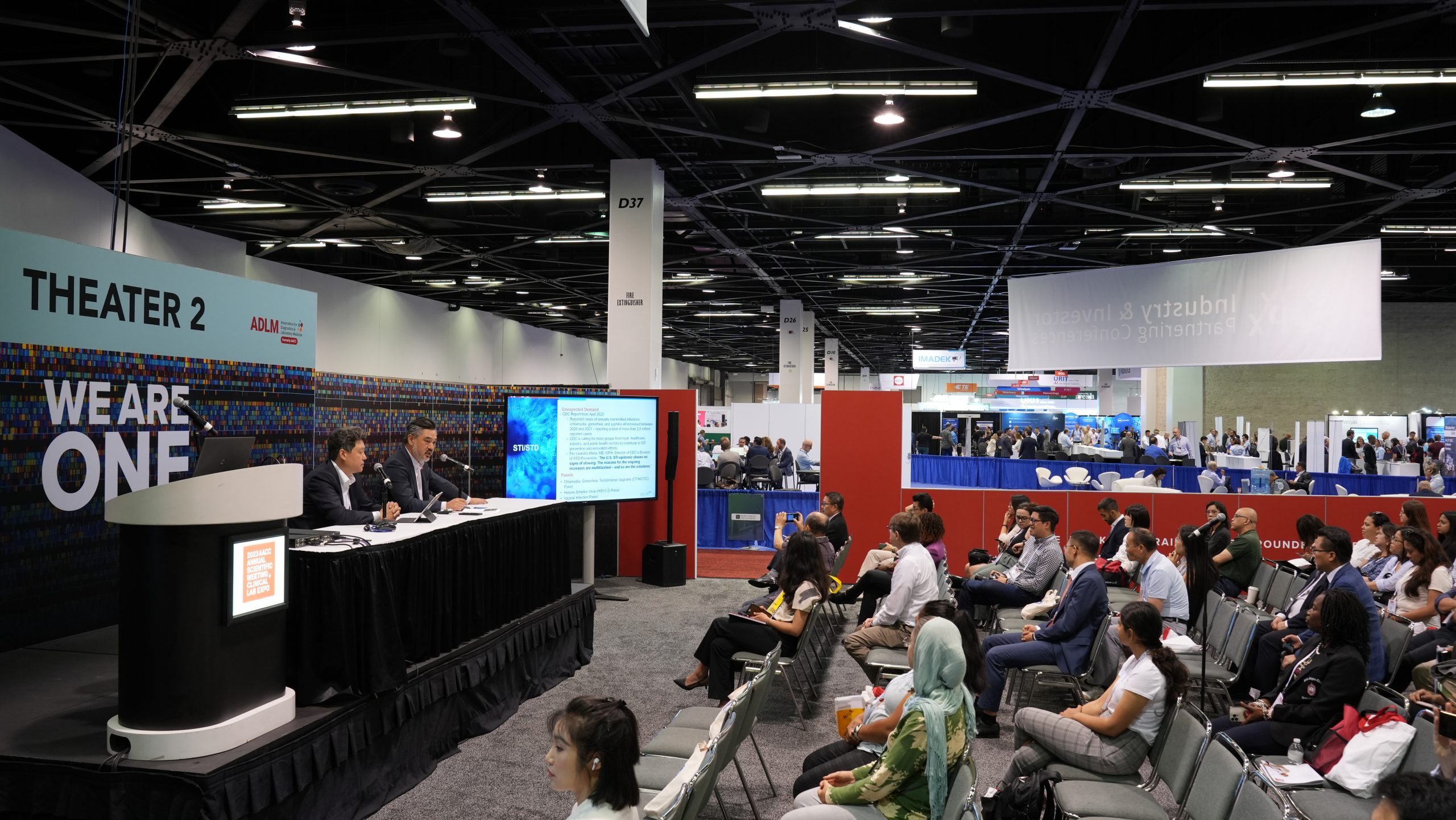 We also offered an interesting test that gathered enormous attention at AACC 2023. Sansure Biotech's onsite alcohol metabolism test applied scientific technology to find out body's alcohol tolerance. This activity garnered significant excitement, with more than 100 samples collected, creating a lively atmosphere.
While the AACC 2023 has concluded, Sansure Biotech remains committed to advancing our technologies, aiming to offer readily available products and comprehensive solutions worldwide.
Reference
https://meeting.aacc.org/about