SARS-CoV-2 Rapid Antigen Self-Test Kit: How it Works, Where to Find It
---
Sansure Biotech
Sep 14, 2022
With SARS-CoV-2 variants still posing a serious threat to our lives, coronavirus self-test kits can help communities worldwide. Self-testing solutions have been approved by FDA and are seen as key support to laboratory examination. However, there is a lot of misperception regarding self-testing. To shed some light on the matter, we have collected some of the most popular questions and let our experts share their opinion.
Through this article, we hope to let everybody make a more informed decision to safeguard their health against COVID-19. Without further ado, let us look into all you should know about COVID-19 self-tests.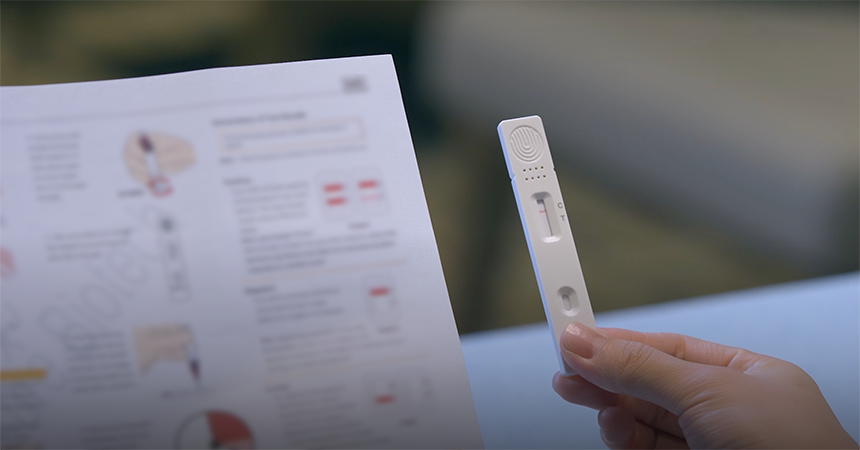 The difference between self-tests and laboratory tests
Based on CDC indications, self-tests, or at-home tests, are usually rapid antigen tests that can be taken anywhere. Laboratory tests and self-testing have similarities, such as both test samples are collected through a nasopharyngeal swab.
The main difference is that self-tests can detect current infection and show results within a few minutes, while laboratory-based tests may require days. On the other hand, laboratory tests have more accurate results and can measure immunity levels. Ultimately, self-testing is a more manageable solution, easier to perform by the general public without needing professional personnel.
How does the tester identify the results
Rapid antigen test principles adopt latex immunochromatography technology and utilize the double-antibody-sandwich method to qualitatively detect SARS-CoV-2 antigen in human nasal swab samples.
As mentioned before, self-testing can be performed anywhere. When carrying out the test, it is advised to collect the specimen in the morning before brushing your teeth, drinking, or eating. The result should be interpreted during the time frame indicated on the COVID-19 test kit. The procedure is straightforward:
Gather the sample by carefully inserting the swab into both nostrils
Place the swab into the extraction tube filled with SARS-CoV-2 sample extraction buffer
Stir the swab in the liquid
Drop the solution into the cartridge
Read the result within 15-20 minutes
The test result can be positive, negative, or invalid. Below we share results meaning:
Positive
Two colored lines show up, with one in the control area "C" and one in the test area "T." The intensity on the test line "T" may vary based on the antigen sample's concentration. Therefore, any sign should be considered positive, meaning the users have an active COVID-19 infection.
Negative
A colored line appears in the control area "C." The test area "T" remains empty.
Invalid
The test is to be considered invalid if just the test area "T" is colored or if both areas "T" and "C" show no red line.

Where can you buy a rapid antigen self-test
Rapid antigen self-tests can be found, depending on the case, in the pharmacy or health care providers. It can also be bought on the internet, but you must consider the site's reliability. It should be borne in mind that rapid tests' availability may vary from one country to another. It is always suggested to check official government sources to know where to obtain self-tests or if it requires a medical prescription.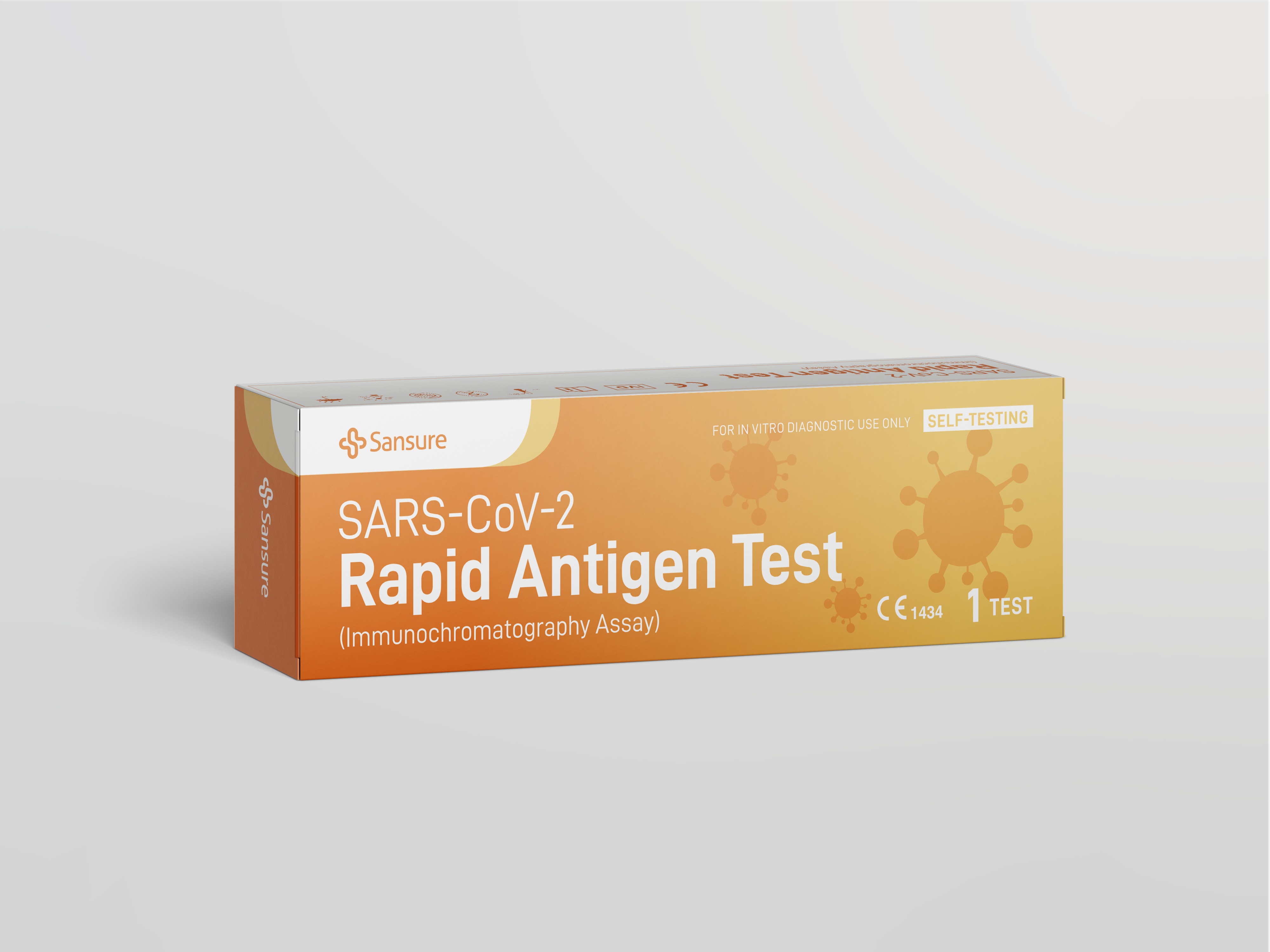 Sansure SARS-CoV-2 rapid antigen test for self-testing
Sansure has developed a more flexible solution, supporting the community worldwide in their effort to control the pandemic. The SAS-CoV-2 Rapid Antigen Test (Immunochromatography Assay) for self-testing is authorized for home use with self-collected nasal swab samples to directly detect antigens of the SARS-CoV-2 virus. This diagnostic kit allows the general public to easily acquire COVID-19 results without professional training.
The SARS-CoV-2 Rapid Antigen Test clinical evaluation shows a sensitivity of 94,55% (95%CI: 88,51%-97,97%) and a specificity of 100,00% (95%CI: 99,20%-100,00%). Our solution is extremely accurate, and the result can be obtained within 15-20 minutes.
Hopefully, this brief article will provide useful information about the ongoing testing situation. Sansure is always on the front line to fight against COVID-19 new variants.
To have more information, check out our test solutions for COVID-19.