Sansure Biotech Attended the IFCC EuroMedLab 2022 Conference in Munich
---
Sansure Biotech
Apr 20, 2022
The 24th IFCC-EFLM European Congress of Clinical Chemistry and Laboratory Medicine ended in Munich four days after its launch on April 11th, 2022. Sansure Biotech attended this conference both as an experienced complete diagnostics solutions provider and as an exhibitor.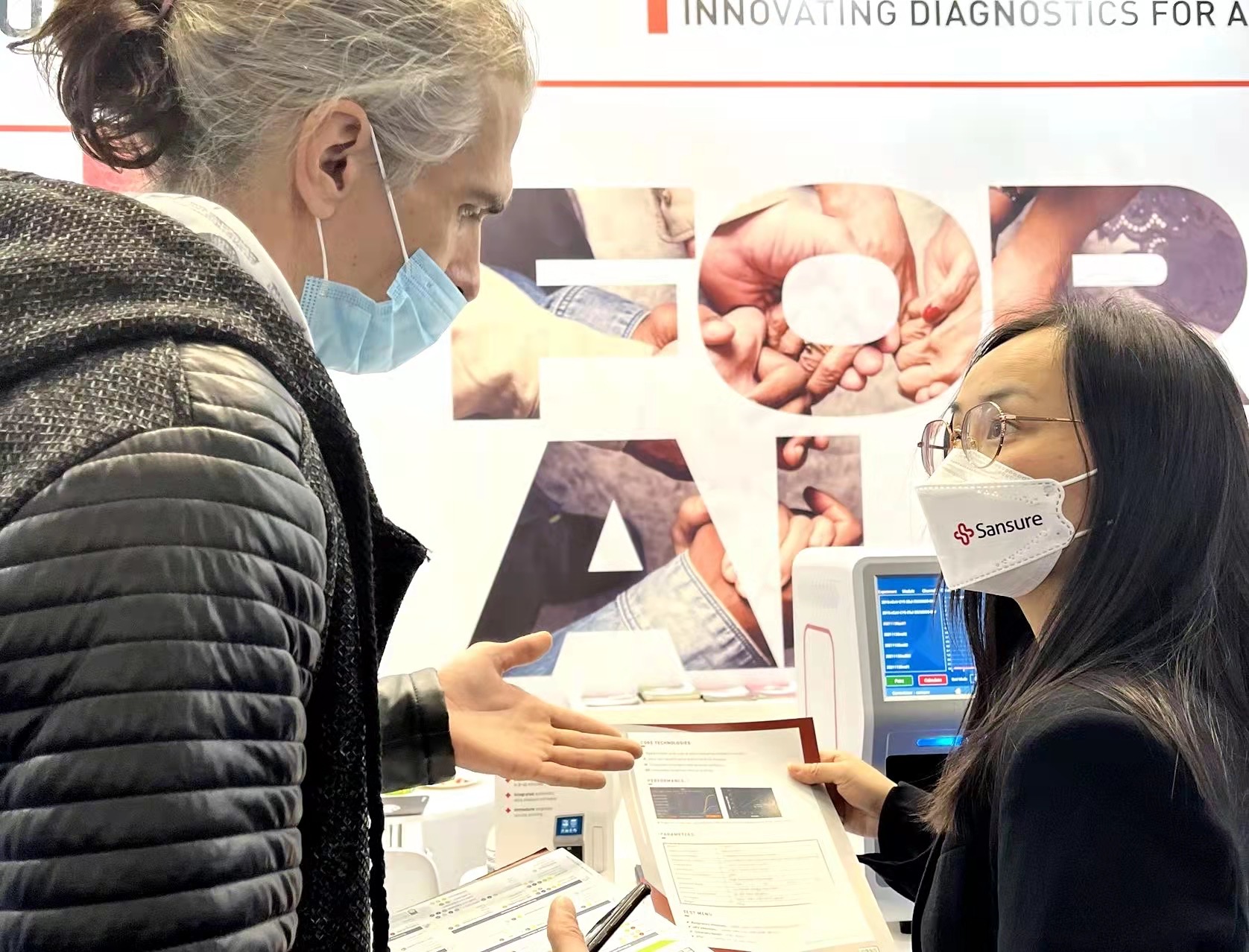 During the three days of the EuroMedLab 2022 exhibition, Sansure showcased its advanced, integrated diagnostics and complete lab solutions, including the iPonatic Portable Molecule Workstation and the Natch 48 Nucleic Acid Extraction System. The EuroMedLab 2022 was also a unique opportunity to share and exchange the latest scientific discoveries and knowledge through a series of academic conferences and educational workshops.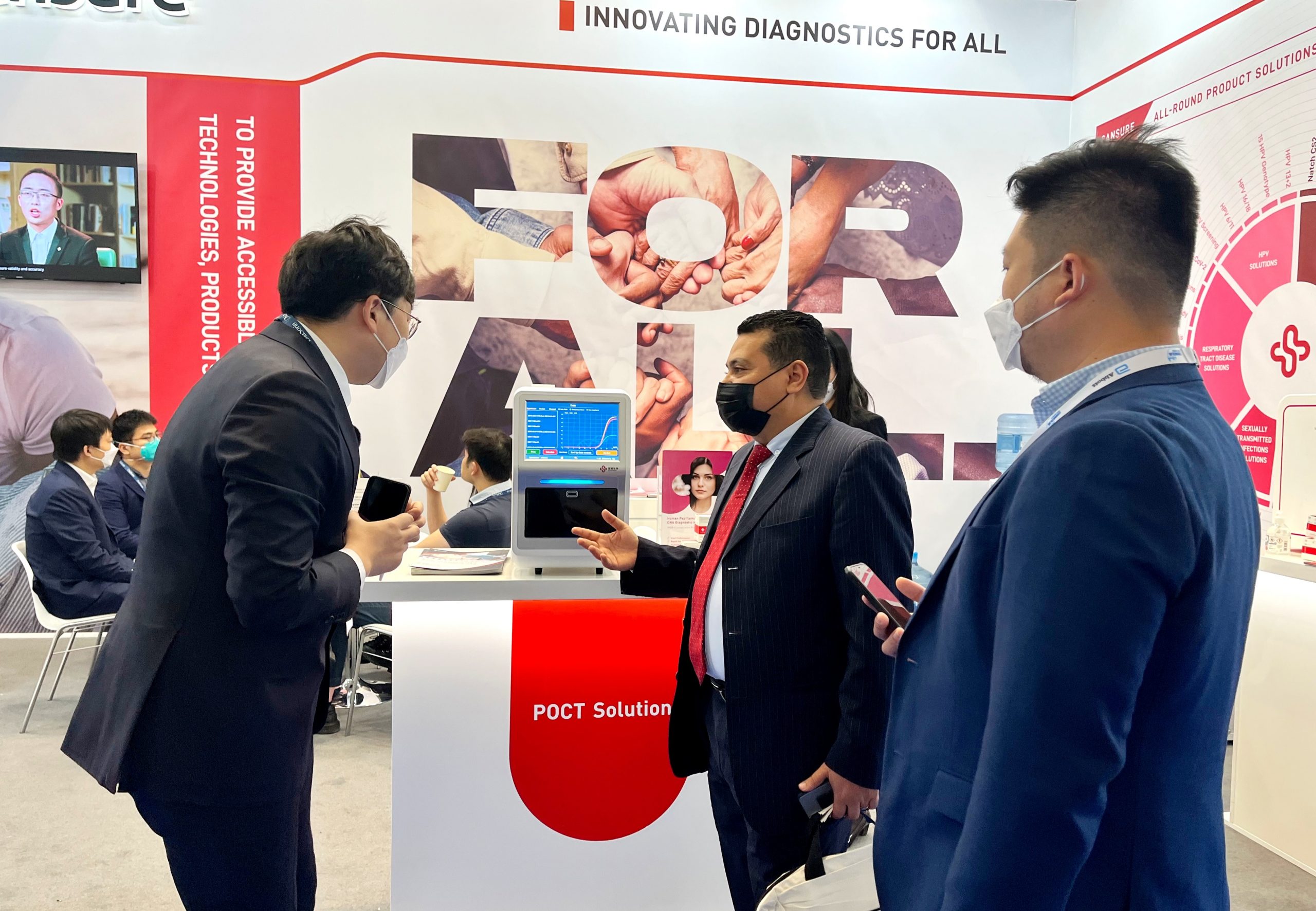 As the IFCC EuroMedLab 2022 has ended, we would like to take this opportunity to thank all our visitors for showing interest in our solutions and for coming to see us at our booth. We were delighted to interact with international visitors and other industry experts during such occasion, especially after the long delay caused by the recent pandemic.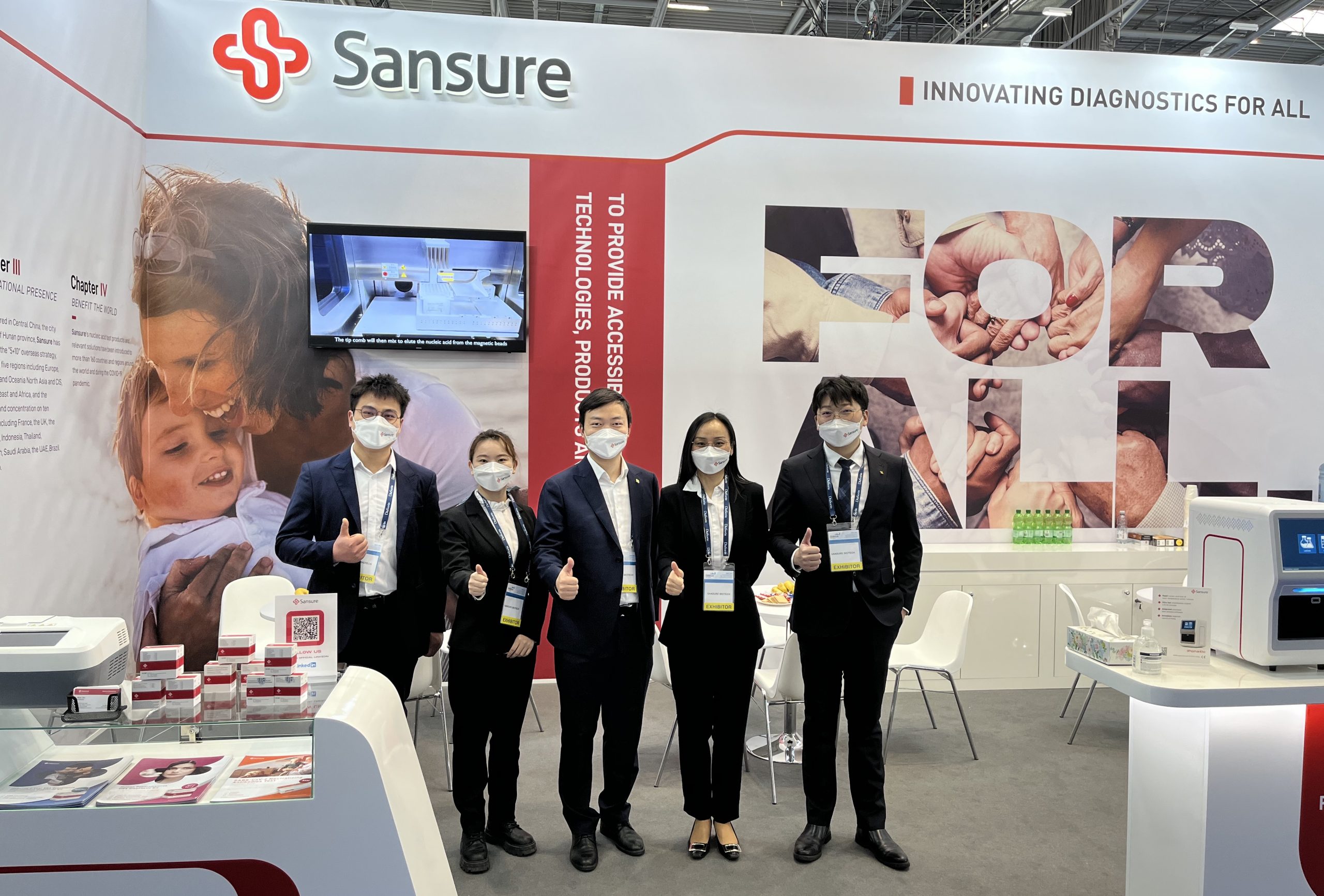 The IFCC EuroMedLab represents a unique opportunity for worldwide scientists, laboratory experts, clinicians, and other solutions providers to share the latest research insights and technology advancements in clinical chemistry and laboratory medicine. The spirit of information sharing and technological breakthroughs of this conference perfectly matches Sansure Biotech's values of innovation, research, and shared benefits for the laboratory diagnostic industry.
Sansure Biotech operates by following its mission of "innovating diagnostics for all." This goal translates to both widespread information sharing and solutions available all over the world. Sansure's solutions have been widely used in nearly 160 countries worldwide and obtained a record number of quality certificates in over 65 countries.
The EuroMedLab was one of the many occasions for Sansure to introduce and explain its solutions to other European and international experts operating in the fields of medicine and clinical laboratory science. We look forward to meeting with you again during the next session of the EuroMedLab next year.
If you could not attend the EuroMedLab or missed the opportunity to visit our booth, contact us to discuss how Sansure innovative gene technology and integrated lab solutions can benefit your medical institution.