Explore Sansure's Impactful Diagnostics Solutions at Medlab Asia 2023
---
Sansure Biotech
Aug 18, 2023
Every event is a particular time to share our innovations. And Medlab 2023 is no exception. This year, Medlab Asia was moved to Bangkok, Thailand, aiming to attract an even larger array of participants and extend its outreach. The border access to the Asia market served as the larger platform for every side presented to share their latest development and depict the future of the laboratory diagnosis market together.
As the world's leading IVD solution provider, Sansure was glad to attend the Medlab Asia 2023 bringing our nucleic acid extraction system and diagnostic solutions to the site.
Sansure Showcase at the Medlab Asia 2023
Our global team is excited to introduce many of our products at Medlab Asia 2023. The omnipresent threats of disease-elicited pathogens like HBV, HCV, and various respiratory viral agents, only reinforce the importance of investing in such diagnostic solutions and genetic screening tests. We have been meticulously focusing on these areas for years, perfecting our technology and reliability and compacting our machines. This ensures that even small and mid-sized clinics can access these state-of-the-art diagnostic solutions. Our development does not stop there; we have also been pioneering in creating mPOCT equipment for genetic testing.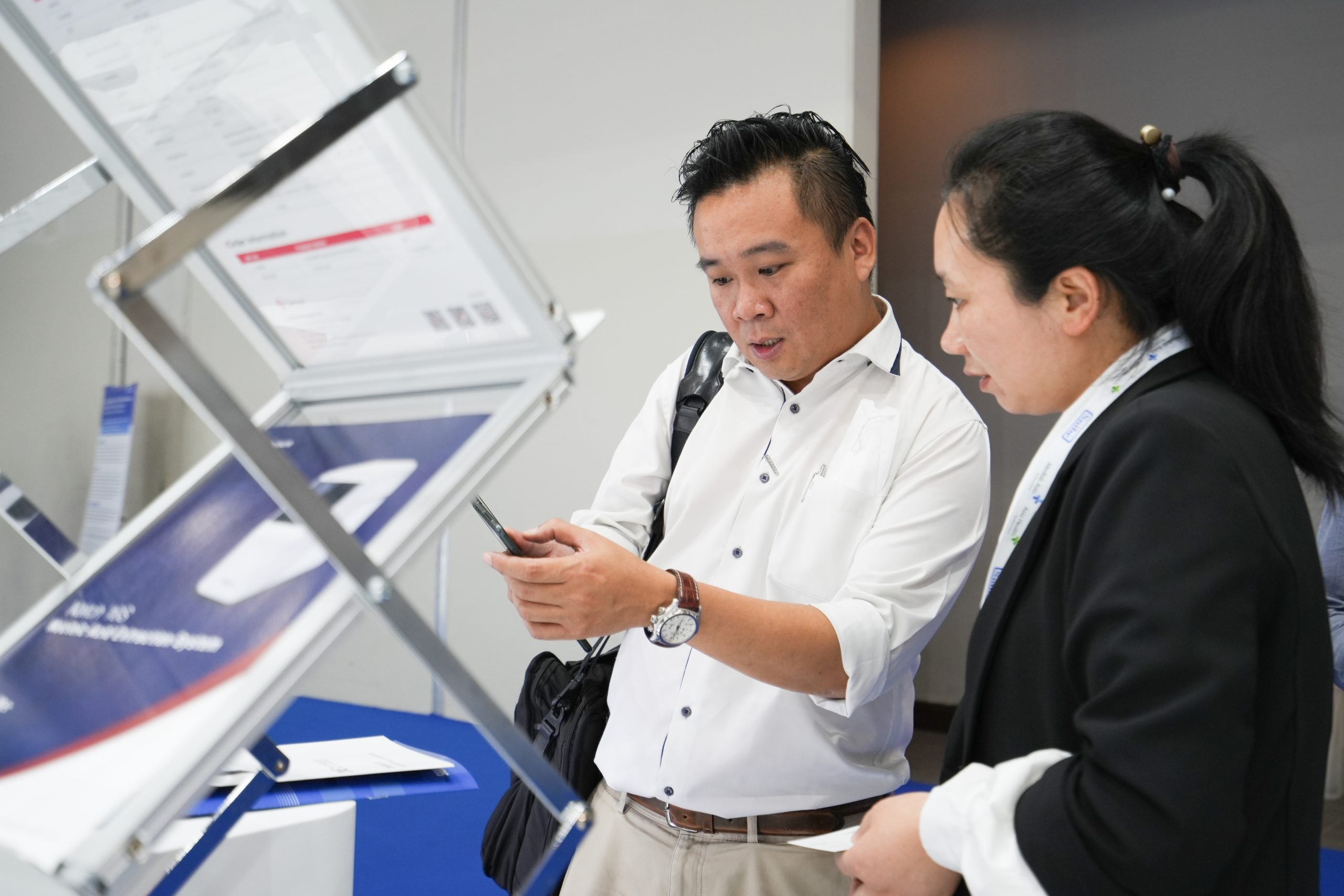 At Medlab Asia 2023, we are promoting different diagnostic solutions and equipment for genetic screening tests. For example, we are exhibiting the Natch CS2 Fully Automated Nucleic Acid Extraction System, a fully automatic system perfect for mid-sized to larger labs, clinics, and hospitals. This machine effectively extracts nucleic acid from both RNA and DNA viruses, making it an ideal system for detecting a variety of infectious diseases, including HBV, HCV, HIV, various sexually transmitted diseases, HPV, and gastrointestinal and respiratory diseases.
Our highly compact machines, like Natch 48 Nucleic Acid Extraction System and Natch 16S Nucleic Acid Extraction System, are perfect diagnostic solutions for mid and smaller-sized labs and clinics. The iPonatic III – Portable Molecular Workstation is an exceptional POCT solution that brings genetic screening tests to the desktop of primary health centers and even small private clinics.
Understanding the immense potential and need for IVD solutions in smaller labs and clinics, we have made significant strides in recent years by investing in creating compact and affordable diagnostic solutions for infection screening tests. This initiative is for the sake of the widest public health, not only for putting down the infection but providing on-time and appropriate treatments to the patients.  
In addition to the product presentation, Sansure invited two professors to deliver lectures on HBV/HIV and introduced our diagnostic solutions regarding Blood-Borne Infections. Our Medical Affairs Manager, Melvin Pasay, gave a lesson on respiratory tract infection and went through the demo about our RP6 and HPV diagnostic solution.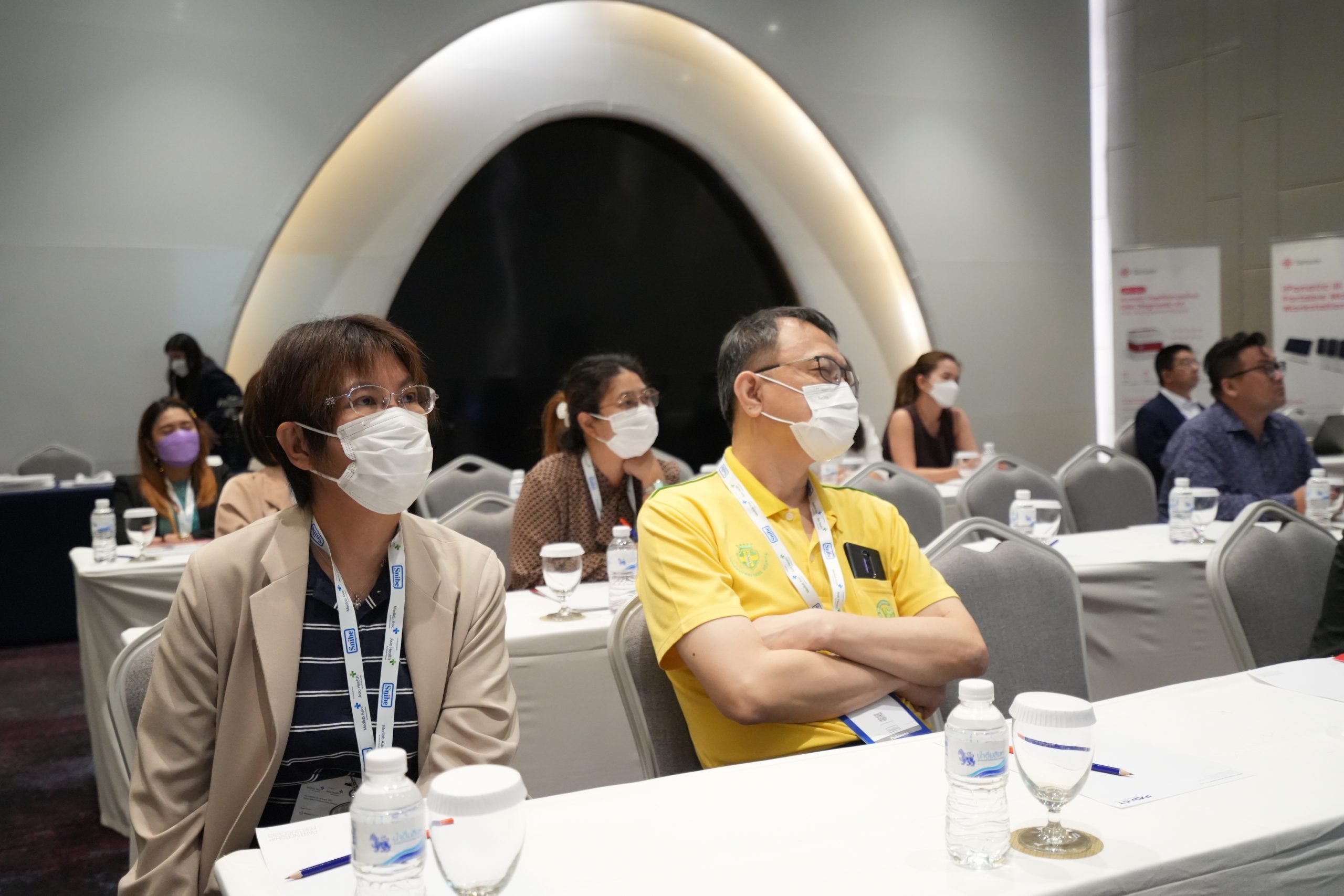 Conclusion
In the rapidly evolving world of genetic diagnostics, Sansure is not just emerging quickly; we are innovating swiftly and tirelessly. In just a decade or so, we have made significant strides. Our systems bring genetic diagnostics solutions within reach of labs and clinics of every size, pioneering the effort to make this critical technology accessible for smaller clinics and developing comprehensive POCT systems. 
Thank you for all your presentations, and we hope to see you at the following Medlab Asia exhibitions. Contact us for more information about our diagnostic solutions.