Monkeypox Outbreak: How to Protect Yourself Against It?
---
Sansure Biotech
Jul 06, 2022
In May 2022, an outbreak of monkeypox was confirmed, with a high number of cases reported in the United Kingdom. The first verified case of monkeypox occurred on 6 May 2022 in a person with travel ties to Nigeria, although it has been claimed that cases were spreading across Europe in the preceding months. According to CDC statistics from June, monkeypox has been confirmed in over 2500 persons in 37 countries, with the United States having the most confirmed cases due to its global interconnected commerce.
The outbreak of monkeypox has created fear and panic in society which is already battling and is yet to recover from the devastating COVID 19 pandemic. The situation is alarming as the rate at which the monkeypox outbreak is expanding globally is likely to provide an opportunity for the virus to evolve over time and produce dangerous variants, making the situation even worse.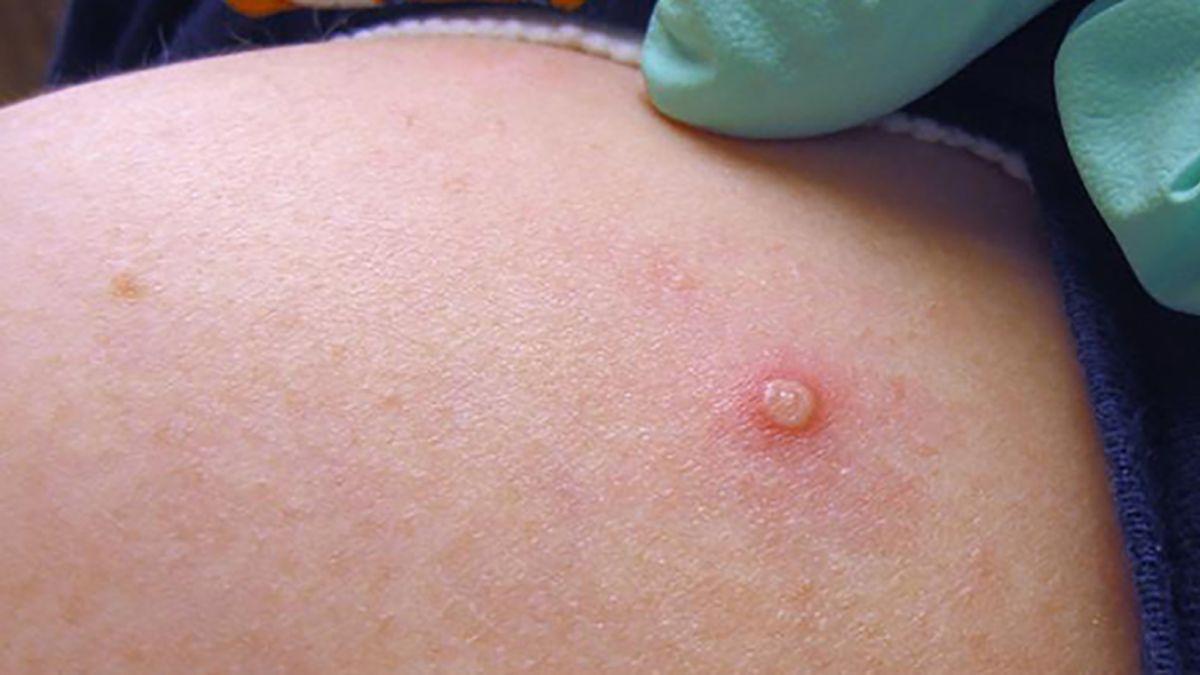 Figure 1. Signs and symptoms of monkeypox
What is Monkeypox?
Monkeypox is a viral disease in which the virus is an enveloped double-stranded DNA belonging to the Poxviridae family's Orthopoxvirus genus. However, the symptoms are generally less severe as compared to other viral diseases of the Orthopoxvirus genus, including variola virus, vaccinia virus, and cowpox virus. Some of the symptoms seen in patients infected with the virus of the Orthopoxvirus genus include fever, tiredness, chills, sore throat, dry cough, etc. To differentiate monkeypox from other viral infections of this genus, Lymphadenopathy during the prodromal stage of illness, i.e., the period after incubation to the first symptom appearance, can be a clinical feature to distinguish monkeypox from chickenpox or smallpox.
Origin and Development of Monkeypox Virus
The monkeypox virus was named after captive Asiatic monkeys and was discovered natively in Africa, and evidence indicates that rodents as crucial reservoir hosts. The virus was initially found in two outbreaks of a pox-like illness among colonies of laboratory monkeys in 1958. The first human case of monkeypox was documented in 1970 in the Democratic Republic of the Congo (DRC), where the majority of human monkeypox infections have occurred.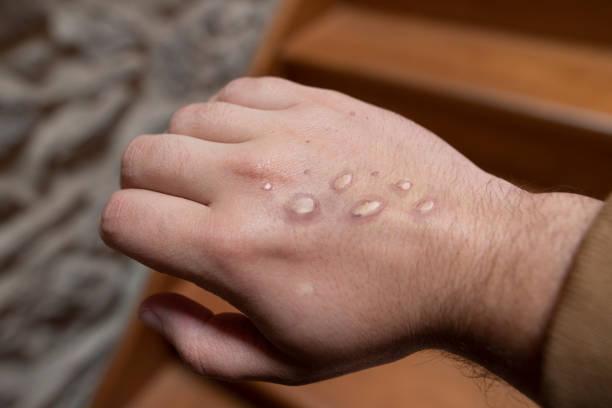 Figure 2: Monkeypox vesicles on hand
Monkeypox virus is classified into two genetic clades: Central African (Congo Basin) and west African clade. The Congo Basin clade was assumed to be more transmissible and to have caused more severe sickness in the past. It is evident that the illness is prevalent in central and western Africa, and cases connected to foreign travel or imported animals have occurred in other countries, including the United States, Canada, and many European and Asian countries.
The monkeypox outbreak is spreading fast to non-African nations, and the number of afflicted people is increasing globally at an alarming rate.
However, this is not the first case of monkeypox, and the virus has been around for a long time. Due to the low severity of symptoms and the fact that it was only localized in African countries, it didn't receive much attention. Now when monkeypox cases continue to grow throughout the world and the severity of the disease rises, leading global healthcare organizations are paying attention to the situation. Measures are being taken up by governments across the world to stop the spread and prepare the healthcare system in case of an emergency. Even the WHO has established certain recommendations and is constantly monitoring the situation in partnership with other nations.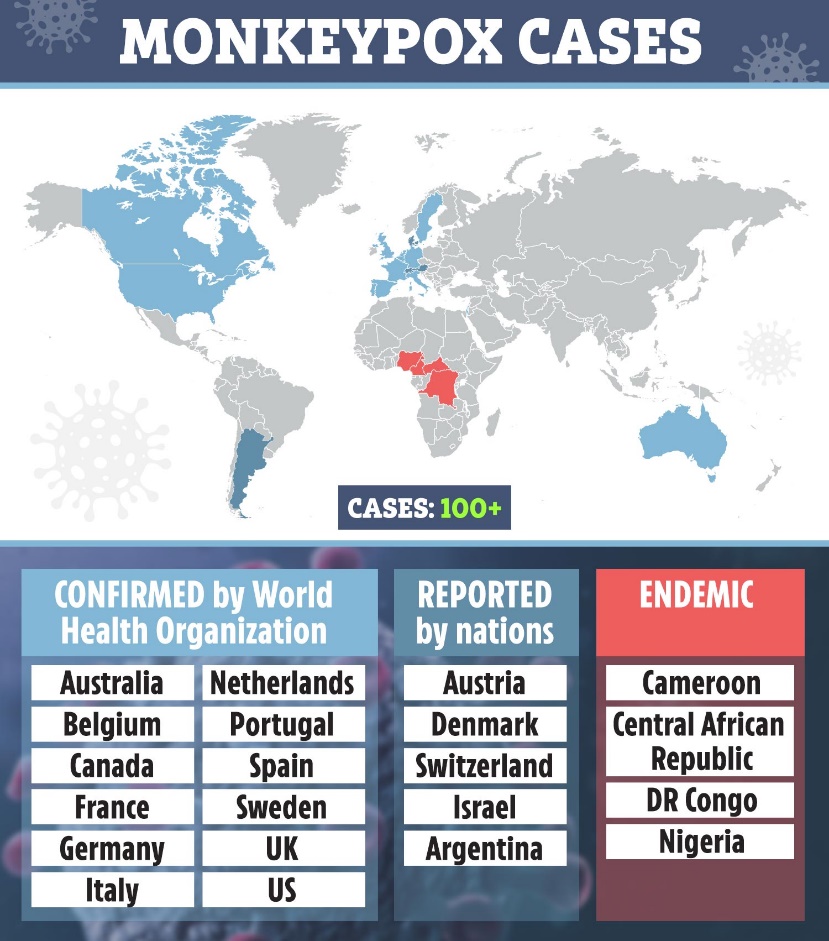 Figure 3: Statistics of Current Monkeypox Outbreak
Response of WHO in Battle Against Monkeypox
In response to the severe cases, the WHO is considering whether the outbreak should be assessed as a potential public health emergency of international concern (PHEIC). However, the majority of the experts on the subject believe that PHEIC would be inappropriate at this stage and should only be considered if the infection rates and severity escalate at a global level.
In a recent meeting, WHO said that it will soon be changing the name of the disease from monkeypox to something more scientific since the current name is stigmatizing and discriminatory. As per WHO criteria, diseases cannot be named based on geographical location and animal names. It was also seen during the COVID-19 pandemic, and WHO was swift in changing the name from the Wuhan virus or Chinese virus to SARS-CoV-2.
Given that this is the first time that multiple monkeypox cases and clusters have been recorded concurrently in several countries across significantly divergent WHO geographical regions, WHO considers the risk to be moderate, especially given that death has remained low in the current outbreak. According to WHO, the best option for monkeypox prevention right now is to promote public awareness of risk factors and educate individuals about activities they may take to reduce their viral exposure.
Dr. Matshidiso Moeti, WHO Africa director, recently called for global help to equip affected African countries with all necessary resources to fight the disease. In this regard, WHO is continuously working together with state and local health authorities across nations.
How to Prevent Monkeypox During the Pandemic?
It is evident that WHO is closely monitoring the situation and is coordinating efforts with member states to curb the spread of monkeypox. The WHO, on its website, announced certain precautionary measures to minimize the spread and control this outbreak. First and foremost, the task is to spread awareness among communities and healthcare professionals who are likely to be in contact with infected persons. To prevent the disease from spreading, it is necessary to provide public health guidance about how the disease spreads, its symptoms, and preventative actions, as well as to target community participation to the population most at risk.
Similar to the COVID 19 pandemic, people are advised to wear masks to avoid coming in contact with infected respiratory droplets. People must avoid touching any objects that have come into contact with a sick individual, such as bedding, linen, or any other material. Gathering and events which are likely to expose attendees to respiratory droplets or fluids must be avoided. Protocols similar to COVID 19 pandemic can be implemented in areas having confirmed cases to curb the spread. Standard infection control procedures should be followed by health personnel caring for patients with suspected or confirmed monkeypox virus infection or handling specimens from them. Samples collected from people and animals suspected of being infected with the monkeypox virus should be handled by competent personnel in well-equipped labs.
According to WHO's announcement, monkeypox is usually a self-limited disease with symptoms lasting from 2 to 4 weeks. If any individual comes in contact with an infected person, then it is advisable for him to isolate and observe for the development of any signs and symptoms. Swab and blood samples may be collected and sent for PCR tests for confirmation of monkeypox. Inside the testing labs, a monkeypox case is identified by the identification of unique sequences of viral DNA using polymerase chain reaction (PCR) and/or sequencing.
During this, the patient must be isolated and monitored routinely. To reduce the danger of contact with others, skin lesions should be covered to the greatest degree feasible (e.g., long sleeves, long pants), and isolation may be continued until all lesions have faded. Antiviral medications and other necessary medicines may be given to the patient to alleviate symptoms.
Sansure Nucleic Acid Diagnostic Kit
The ultimate purpose of laboratory testing is to enable rapid and precise confirmation of the disease in order to facilitate the breaking of transmission chains and hence the end of the outbreak. According to WHO, laboratory confirmation of suspected monkeypox infection is done using nucleic acid amplification testing (NAAT), such as real-time polymerase chain reaction (PCR). PCR is the ideal test for monkeypox, according to WHO, because of its accuracy and sensitivity.
Sansure is one such company that manufactures and provides a reliable monkeypox nucleic acid diagnostic kit suitable for PCR- fluorescence probing. The diagnostic kit provided by Sansure is equipped with features that can help in the rapid identification of disease and can help in curbing the spread of this outbreak.
Features of Sansure nucleic acid diagnostic kit:
It is reliable as it is based on the WHO-recommended method.
It has specificity and high accuracy and provides correct results.
It is compatible with most PCR systems.
Testing time is less than 30 minutes.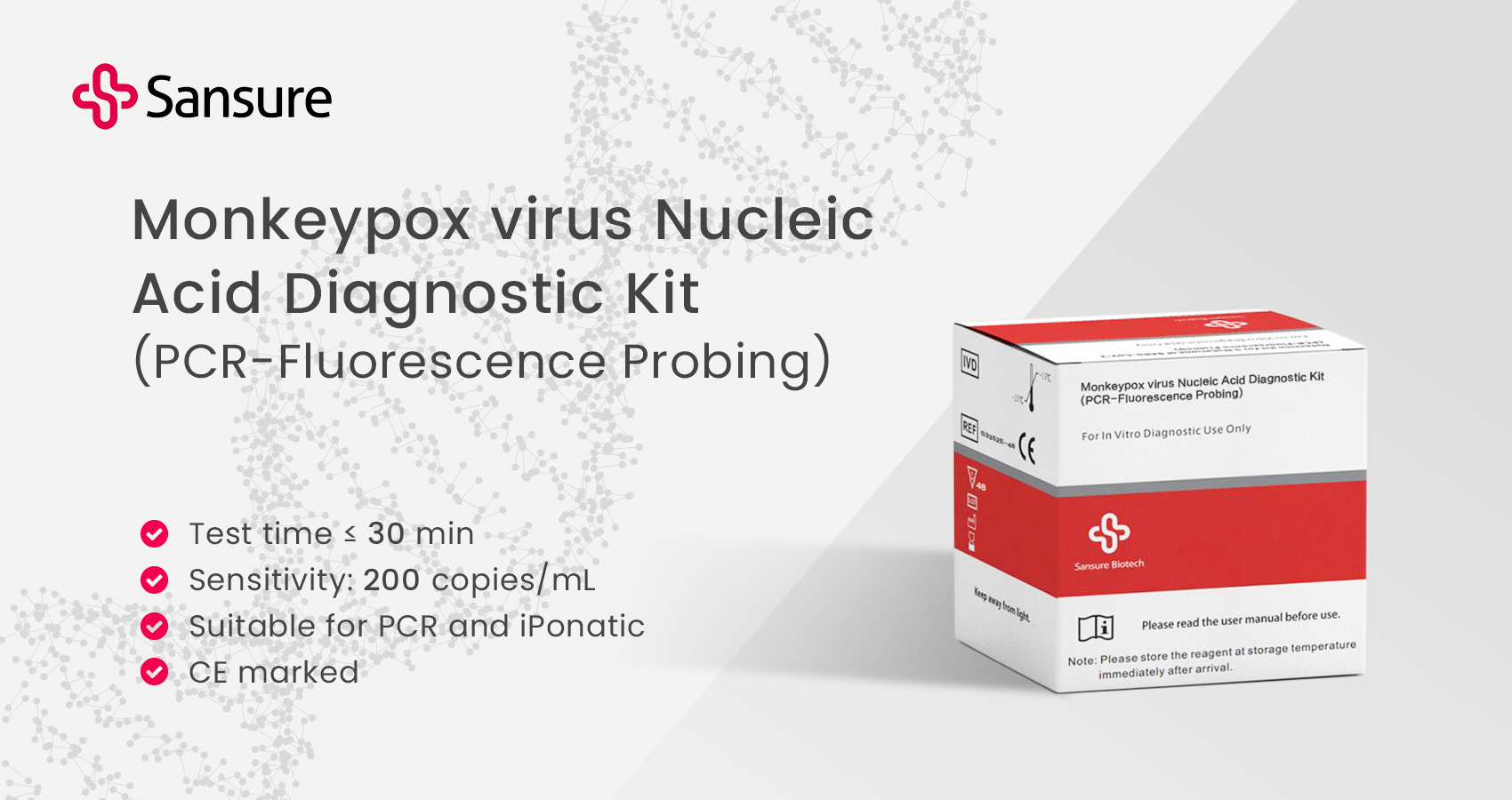 Sansure Biotech Inc. is a provider of in vitro diagnostic solutions that include diagnostic reagents, tools, and independent clinic laboratory services, all based on its own proprietary gene technology.
More on the company can be found at https://www.sansureglobal.com/.