MERS Coronavirus: Sansure Develops New Nucleic Acid Diagnostic Kit
---
Sansure Biotech
Mar 15, 2023
Middle East Respiratory Syndrome (MERS) is a type of zoonotic respiratory infectious disease caused by the Middle East Respiratory Syndrome Coronavirus. It was first discovered in Saudi Arabia in 2012. Coronaviruses are a prominent type of virus that can cause illnesses ranging from the common cold to severe acute respiratory syndrome (SARS) and coronavirus disease 2019 (COVID-19).
According to WHO statistics, from April 2012 to January 2023, a total of 2,603 laboratory-confirmed cases of MERS were reported globally, with 935 related deaths and a case fatality rate (CFR) of 36%. At present, MERS does not constitute a public health emergency of international concern, but due to its high fatality rate (>40%)[1], it is likely to become a new type of coronavirus infection that has seriously threatened global public health after SARS in 2002.
This article briefly explains MER's leading symptoms and transmission reasons and introduces Sansure's solution to MERS.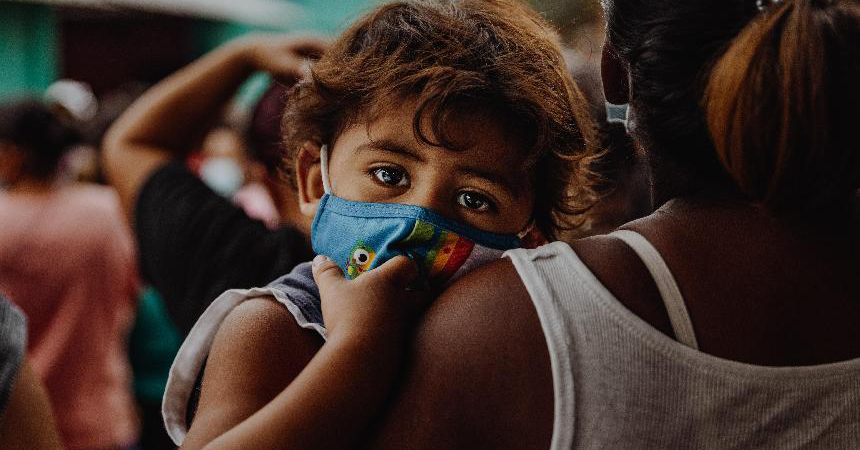 Main symptoms and transmission of MERS
Patients infected with MERS may develop an acute severe respiratory illness with symptoms including fever, cough, shortness of breath, and difficulty breathing. Some patients also have gastrointestinal symptoms such as diarrhea, nausea, and vomiting. In some serious cases, pneumonia, organ failure, especially renal failure, and septic shock may occur. The virus appears to cause more severe illness in people who are immunocompromised, the elderly, and people with chronic medical conditions such as diabetes, cancer, and chronic lung disease. According to the data of WHO, the fatality rate of MERS is about 27%[2].
HCoV-MERS is a zoonotic virus that spreads between animals and humans. Research has shown that humans can become infected through direct or indirect contact with infected dromedary camels. In addition, MERS, like other coronaviruses, may be transmitted through the respiratory secretions of an infected person. It can also be acquired through close contact with an infected person. Most infected patients lived in the Arabian Peninsula or had recently traveled from it. Some people became infected with MERS after close contact with an infected person who had recently traveled from the Arabian Peninsula[3].
Laboratory Testing for MERS
There are two methods of testing for MERS infection by different laboratories, molecular testing, and serological testing. However, the purpose of serological testing is to study MERS, not for the diagnosis, and serological testing takes more time to obtain results than molecular testing.
Currently, many regional Ministry of Health and selected non-Ministry of Health government laboratories have begun to use molecular detection methods to detect HCoV-MERS. Real-time reverse transcription polymerase chain reaction (rRT-PCR) assays are molecular assays that can detect viral RNA in clinical samples. Using rRT-PCR to detect MERS infection has strong sensitivity and specificity, and the time required is relatively shorter. Cases confirmed for MERS-CoV infection require positive rRT-PCR results for two specific genomic targets or a single optimistic target and sequencing results for a second target[4].
Sansure: S3174E HCoV-MERS — Human Coronavirus (MERS) Nucleic Acid Diagnostic Kit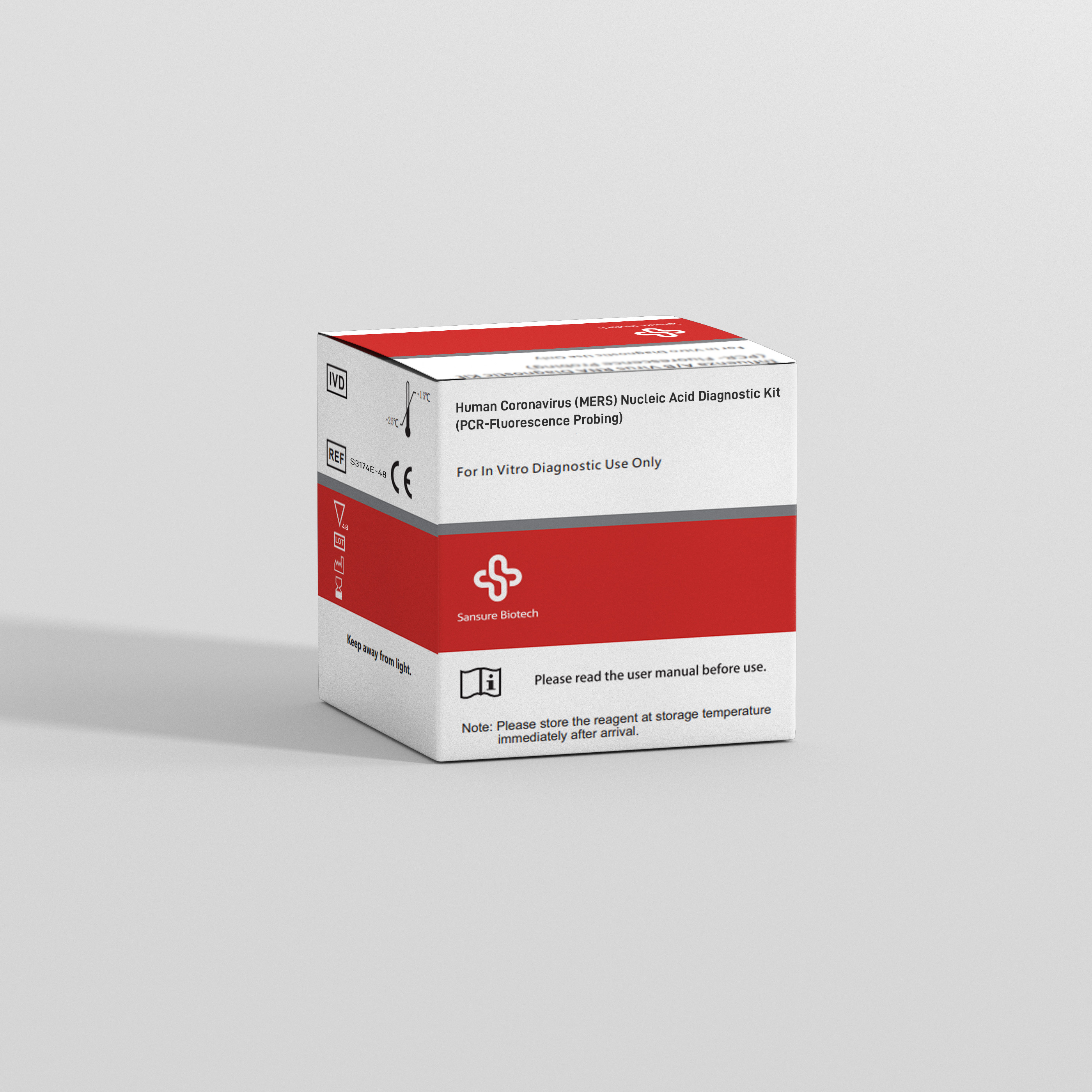 During the acute phase of infection, MERS can often be detected in respiratory samples. Based on the research on MERS, Sansure has developed a detection product, S3174E HCoV-MERS. This product is a nucleic acid diagnostic kit for detecting MERS. Patients can obtain the results by detecting HCoV-MERS in sputum, alveolar lavage fluid, and throat swabs, providing a basis for molecular diagnosis of coronavirus MERS infection.
S3174E HCoV-MERS takes the nucleic acid sequence of the detection MERS pathogen as the target area. The kit equips with specific probes, primers, and PCR reaction solutions. The rapid detection of HCoV-MERS is realized by the signal change of the real-time fluorescent quantitative PCR detection technology on the PCR instrument, and the detection rate of the target gene fragment is relatively high. S3174E can help patients with suspected infection and medical history to confirm the infection status and can also help medical professionals use it as a diagnosis.
S3174E uses One-tube fast release and Advanced magnetic beads technology to increase detection sensitivity (500 copies/ml). Furthermore, the kit is compatible with Fluorescence Quantitative Analysis Systems containing FAM and CY5 channels, such as Applied Biosystems 7500, SLAN®-96P Real-Time PCR System, Molarray MA-6000 Real-time quantitative PCR, Portable Molecular Workstation S-Q36A, Portable Molecule Workstation S-Q31A/S-Q31B to make the detection more efficient and the result more accurate.
Contact us if you want to know more about Sansure's products.
Reference
[1] Middle East respiratory syndrome coronavirus (MERS-CoV)
Available at: https://www.who.int/news-room/fact-sheets/detail/middle-east-respiratory-syndrome-coronavirus-(mers-cov)
[2] Middle East respiratory syndrome – MERS situation update, January 2023
Available at: https://www.emro.who.int/health-topics/mers-cov/mers-outbreaks.html
[3] Middle East respiratory syndrome (MERS) – Transmission
Available at: https://www.cdc.gov/coronavirus/mers/about/transmission.html
[4] Laboratory Testing for MERS-CoV
Available at:https://www.cdc.gov/coronavirus/mers/lab/lab-testing.html