Everything You Should Know About Point of Care Testing (POCT)
---
Sansure Biotech
Jun 14, 2022
Also known as near-patient testing, point-of-care testing can be defined as an investigation taken at the time of the consultation with the patient. The instant availability of the results enables health care professionals to make immediate and informed decisions about patient care.
In other words, point-of-care testing happens as close to the patient as possible. This testing option usually represents an effort to diagnose and treat a patient in the fastest manner possible. Traditionally, diagnostic testing has occurred in a complex laboratory, requiring long analysis periods before delivering the test results to the patients and their clinicians.
Point-of-care testing enables the decentralization of some of this testing while bringing the testing and the diagnoses closer to the patient. Clearly evident are the benefits in terms of improved care and patient outcomes, which we will review more in detail here below.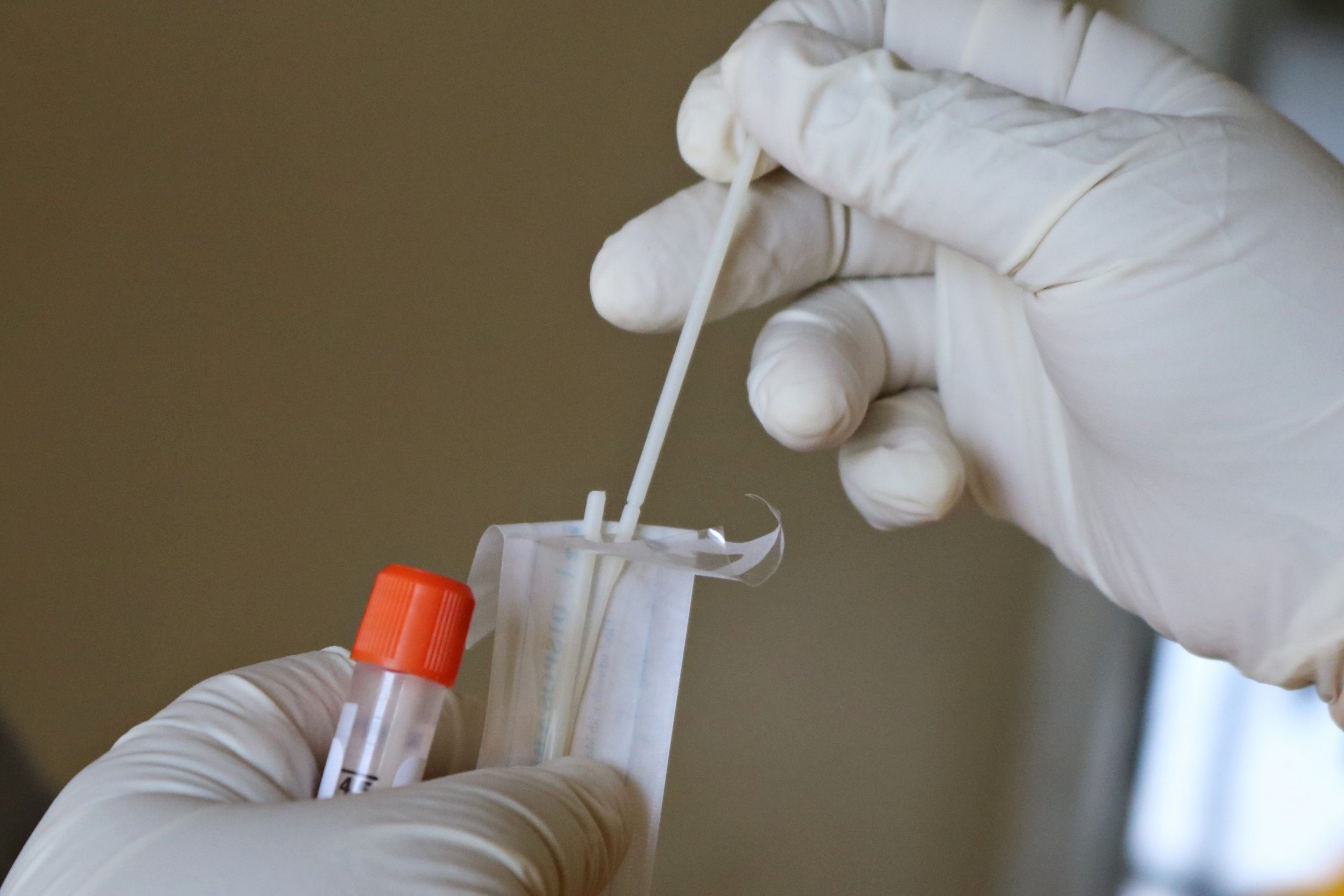 An Overview of POCT
As a whole, POC testing encompasses a wide range of tests, from pregnancy tests to blood glucose tests, from malaria antigen testing to urinalysis, and many more. The point-of-care testing (POCT) has some distinct advantages of quick and easy testing and higher efficiency when compared to traditional equipment. In addition, POCT tests are becoming increasingly accurate. Combined with the portability of equipment, they are poised to play a vital role in various healthcare settings.
The common characteristic of POCT is that it can be performed at the bedside or anywhere near the patient. Any testing performed in a healthcare setting other than the lab can be qualified as an example of POCT. In particular, POCT can be performed in a series of settings, including hospitals, urgent care clinics, general practitioner's offices, retail clinics, and more.
POCT testing can also be performed by people who have not had formal laboratory training, including nurses, doctors, paramedics, and even patients themselves. Typically, results of POCT tests may also be presented in a way that is easier to understand than lab test results. However, this is not always the case, and results may still require a healthcare professional to interpret them safely.
While not free from certain disadvantages, the immediacy and convenience of POC testing are still nonpareil, especially where time is critical for faster treatment and better care. Even when time is not critical, a rapid POCT result can help to allow a patient's safe medical discharge from the hospital, shortening the length of stay and helping to cut the costs of care. Besides, wearable monitoring and testing devices can provide patients and clinics with telemetry results and information, which can help decrease the rate of readmitance to the hospital.
The Main Benefits of POCT
POCT can bestow many benefits both to healthcare institutions and patients. Some of the most prominent drivers of the growing demand for POCT include but are not limited to the following:
POCT often involves carrying out a test using a device or test kit in the presence of the patient and without the need to send a sample to a laboratory. Therefore, this testing option helps health professionals make better and more effective decisions in a shorter timeframe. In healthcare, time is critical, whether acting quickly can provide better quality patient care or free up time for healthcare professionals to be able to see more patients and therefore help save more lives.
Better healthcare outcomes
Healthcare providers make efforts to treat patients quickly and achieve the best possible outcome. However, when waiting for lab test results, patients may be treated without their care team having full information about their actual needs. This lack of detailed information can not only result in erroneous or impartial diagnoses. This can also lead to wasted time in critical contexts where the healthcare professionals' ignorance of the patient's detailed health status can result in more treatment trials and errors.
More affordable testing options
POCT has significant potential application in rural and remote communities where access to laboratory-based pathology testing is often poor, if not even absent. In these locations, the social and economic burden of chronic, acute, and infectious diseases is high. POCT can represent a more affordable testing option to first identify the disease and only then implement more accurate in-depth lab testing. Additionally, POCT testing helps in the rapid and earlier diagnosis of infectious disease, thereby lowering the threat of community spread of diseases. The recent COVID-19 pandemic has proven the need for POCT options.
The trend toward bringing testing closer to the patient is ongoing. The thinking is that the quicker the diagnosis, the better the healthcare outcomes. That being said, there is a delicate balance between quick diagnoses and accurate, reliable results. It is critical for healthcare professionals to consider the importance of sensitivity, specificity, accuracy, and precision in POCT testing.
Relying on an experienced POCT testing manufacturer with proven quality records can help maximize the benefits of POCT testing for healthcare institutions and patients alike. As a reliable in-vitro diagnostic solution provider, Sansure Biotech responds to all these criteria.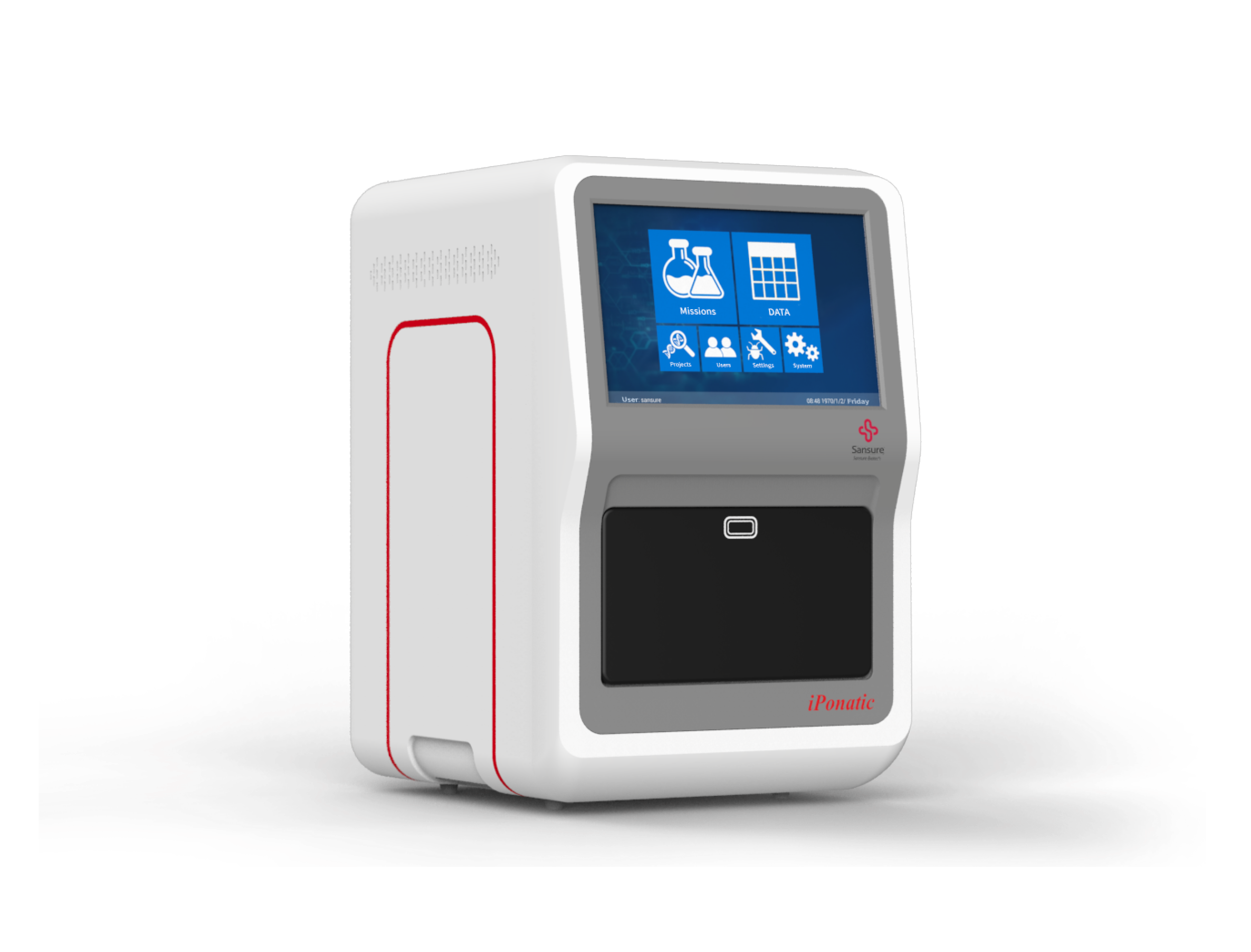 Sansure's POCT Solutions
For over 14 years, Sansure has adhered to its mission of innovating diagnostics for all. Innovation is not a buzzword for Sansure, where everything – from our independent team of researchers to our product quality control – is aimed at providing our customers with the possible diagnostic quality and reliability. Our innovative gene technology and over 500 diagnostic products have already empowered healthcare professionals worldwide to provide better patient care and save more lives.
Sansure's reliable diagnostics solutions include a molecular POCT (mPOCT) equipped with the latest one-tube fast release and rapid PCR amplification technology. This portable molecular workstation iPonatic is designed to significantly reduce the detection time to only 8-45 minutes while providing high-level mobility and adaptability. In addition, the Sansure iPonatic can also provide a quick and convenient diagnosis of respiratory diseases, human Papillomavirus, STIs, etc.
Contact us if you would like to inquire about Sansure Biotech and our diagnostics solutions.