All About the Ongoing Outbreak of Mycoplasma Pneumoniae Infection — Symptoms, Causes, Diagnosis, & Treatment
---
Sansure Biotech
Nov 07, 2023
Mycoplasma Pneumoniae (MP) is a bacteria type that causes respiratory infections. The mycoplasma pneumoniae infection can outbreak at any time of the year, but its large outbreaks tend to be associated with M. pneumoniae epidemics that follow cycles of 3 to 7 years[1]. These large outbreaks commonly occur in the late summer months and early fall, which can affect everyone, with higher risk falls in the people working in crowded settings. But the most targeted group for MP infection is school-aged children (5-20 years)[2]. 
Since the infection can spread from person to person through coughing or sneezing, it poses a huge challenge for families and schools to process the education and prevention protocol. This guide will cover everything about mycoplasma pneumoniae infection, including its symptoms, causes, diagnosis, and treatment.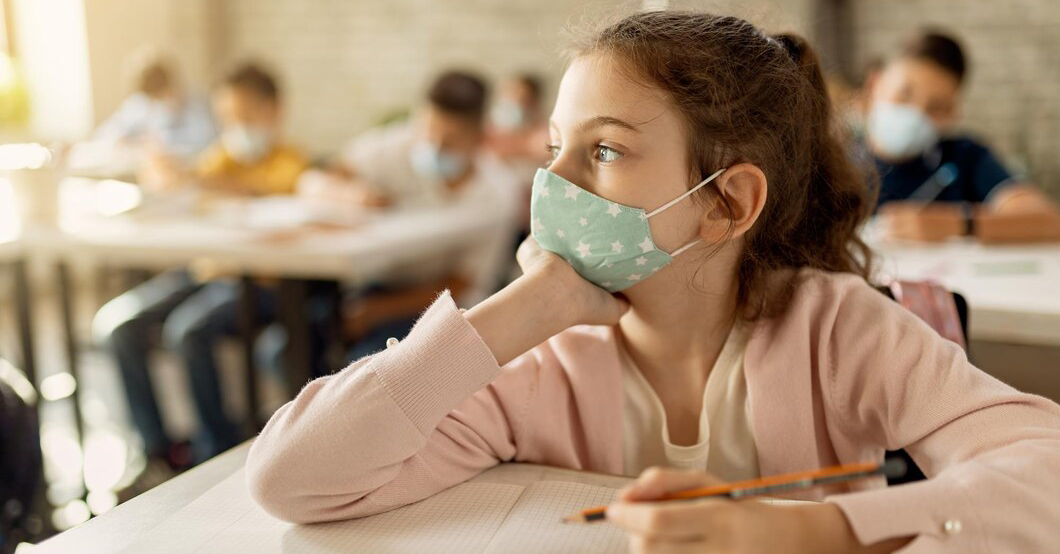 Mycoplasma Pneumoniae Infection – A Quick Overview of Causes and Symptoms
MP is an atypical bacterium that leads to lung infection. It can damage the lining of the respiratory system (lungs, windpipe, throat) and lead to respiratory illnesses like pneumonia, Bronchitis, and sore throat. Sometimes, it can lead to severe atypical pneumonia or lung damage that requires treatment from the hospital.
The main cause of MP infection is bacteria of the same name that can be present in the nose or throat. It easily spreads from one person to another through sneezing and coughing. Its outbreak can lead to community-acquired pneumonia and upper respiratory illness. 
The common symptoms of MP infection ar[3]:
Fever and chills
Dry cough
Bronchitis
Mild shortness of breath
Sore throat
Headache
Fatigue
Sore throat and cough are the most common symptoms of MP infection. The symptoms start to build up after 1-4 weeks of bacteria exposure. The infection can last for a few weeks or even months, depending on the treatment and severity. In most cases, infected people are able to recover without complications, but some do need hospital treatment. 
Diagnosis Methods for MP Infection
MP infection is diagnosable through various methods, as follows[4]:
1. Culture
The culture diagnosis method involves growing the bacteria in a special medium to observe the growth. It comes with high specificity and is thus commonly used for antimicrobial susceptibility testing or typing. However, it requires specialized expertise and consumes time while involving a high potential of false negatives[5]. 
2. Serology
The serology diagnosis method involves measuring the antibodies (lgM and lgG) in the blood that the body generates in response to the infection. Although it offers much faster results compared to culture, it is not suitable for community testing considering the time-sensitive sampling (acute and convalescent paired sera specimens) it requires. Besides, it may not lead to accurate results during the early stages or for people exposed to the bacteria in the past[6]. 
3. Nucleic Acid Amplification Tests (Molecular)
The nucleic acid amplification (molecular) diagnosis method is considered the rapid and effective way to diagnose MPinfection. It uses a highly sensitive technique called PCR, which detects the presence of bacterial DNA in clinical specimens. It is a widely used method for diagnosis due to its sensitivity and high specificity. 
Sansure MP Testing Kits
Considering the MP vulnerability to infants and children and the efficiency of nucleic acid amplification tests, Sansure has developed specialized diagnostic kits for MP for early detection. Below are our two highly sensitive diagnostic kits for MP:
It is a vitro nucleic acid amplification test kit that detects the MP DNA in throat swabs and human sputum. The testing kit is meant to provide a molecular-diagnostics-based solution with high sensitivity. This kit helps in the early detection of MP infection for quick treatment.
The six respiratory pathogens diagnostic kit performs molecular diagnostic tests to detect pathogens, including Influenza A virus, Influenza B virus, respiratory syncytial virus, adenovirus, Mycoplasma pneumonia, and human rhinovirus. It takes nasopharyngeal swabs as specimens and involves advanced magnetic bead technology for extraction. Besides that,the limit of detection of MP is 500 copies/mL, proving its high sensitivity that can reduce the risk of false negative results.
Mycoplasma Pneumoniae Infection Treatment
In most cases, people get cured of MP infection without taking any antibiotics. However, if the infection needs a doctor's prescription, then doctors mostly treat the infection with tetracycline, macrolide, or fluoroquinolone classes of antibiotics. The choice of antibiotics is based on the age of the patient, as follows[7]:
Tetracyclines: Adults and older children
Macrolides: Adults and children
Fluoroquinolones: Adults
Most younger children are not given tetracyclines and fluoroquinolones, while macrolides are considered safer and more effective antibiotics for them.
Conclusion
MP infection is a common respiratory infection that can lead to mild or severe symptoms. Since its outbreak is frequent and targets the younger generation, it should be dealt with timely. This is exactly where Sansure assists with its highly sensitive and accurate molecular diagnostic kits. To learn more about in vitro diagnostic solutions, you can visit our website. 
References
[1]. Lv YT, Sun XJ, Chen Y, Ruan T, Xu GP, Huang JA. Epidemic characteristics of Mycoplasma pneumoniae infection: a retrospective analysis of a single centre in Suzhou from 2014 to 2020. Ann Transl Med. 2022 Oct;10(20):1123. doi: 10.21037/atm-22-4304. PMID: 36388772; PMCID: PMC9652570.
[2]. https://www.cdc.gov/pneumonia/atypical/mycoplasma/about/people-at-risk.html
[3]. https://www.cdc.gov/pneumonia/atypical/mycoplasma/about/signs-symptoms.html
[4]. https://www.cdc.gov/pneumonia/atypical/mycoplasma/hcp/diagnostic-methods.html
[5]. Tang M, Wang D, Tong X, Wu Y, Zhang J, Zhang L, Yin Y, Cao Q. Comparison of different detection methods for Mycoplasma pneumoniae infection in children with community-acquired pneumonia. BMC Pediatr. 2021 Feb 19;21(1):90. doi: 10.1186/s12887-021-02523-4. PMID: 33607971; PMCID: PMC7893926.
[6]. https://www.sciencedirect.com/topics/biochemistry-genetics-and-molecular-biology/serology
[7]. https://www.cdc.gov/pneumonia/atypical/mycoplasma/hcp/antibiotic-treatment-resistance.html