British Consul General in Guangzhou visited Sansure Biotech
---
Sansure Biotech
Jun 24, 2022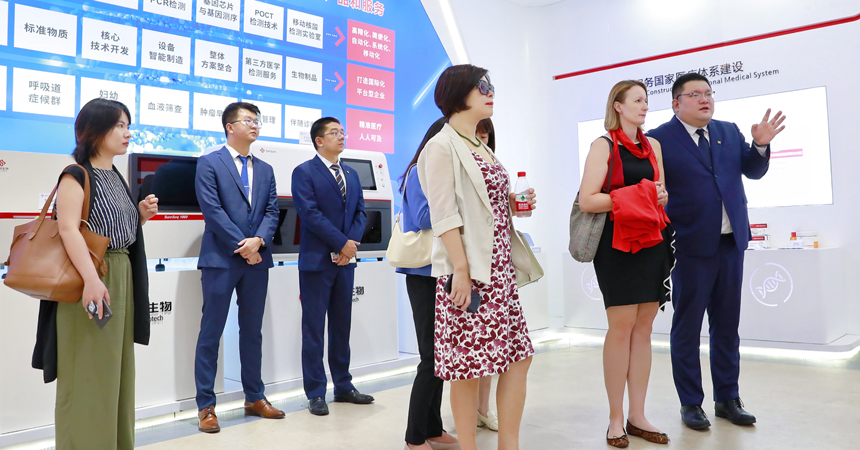 On June 20, Jo Hawley, the British Consul General in Guangzhou, and Mr. Mike McCourt, Healthcare Director in China for the British Department of International Trade China, visited Sansure Biothech. They were accompanied by the management from Changsha High-Tech Development Zone, along with Dr. Lizhong Dai, the Chairman of Sansure. During the visit, they had an in-depth discussion on further promoting the cooperation between Sansure Biothech and the British in the field of medical and health care.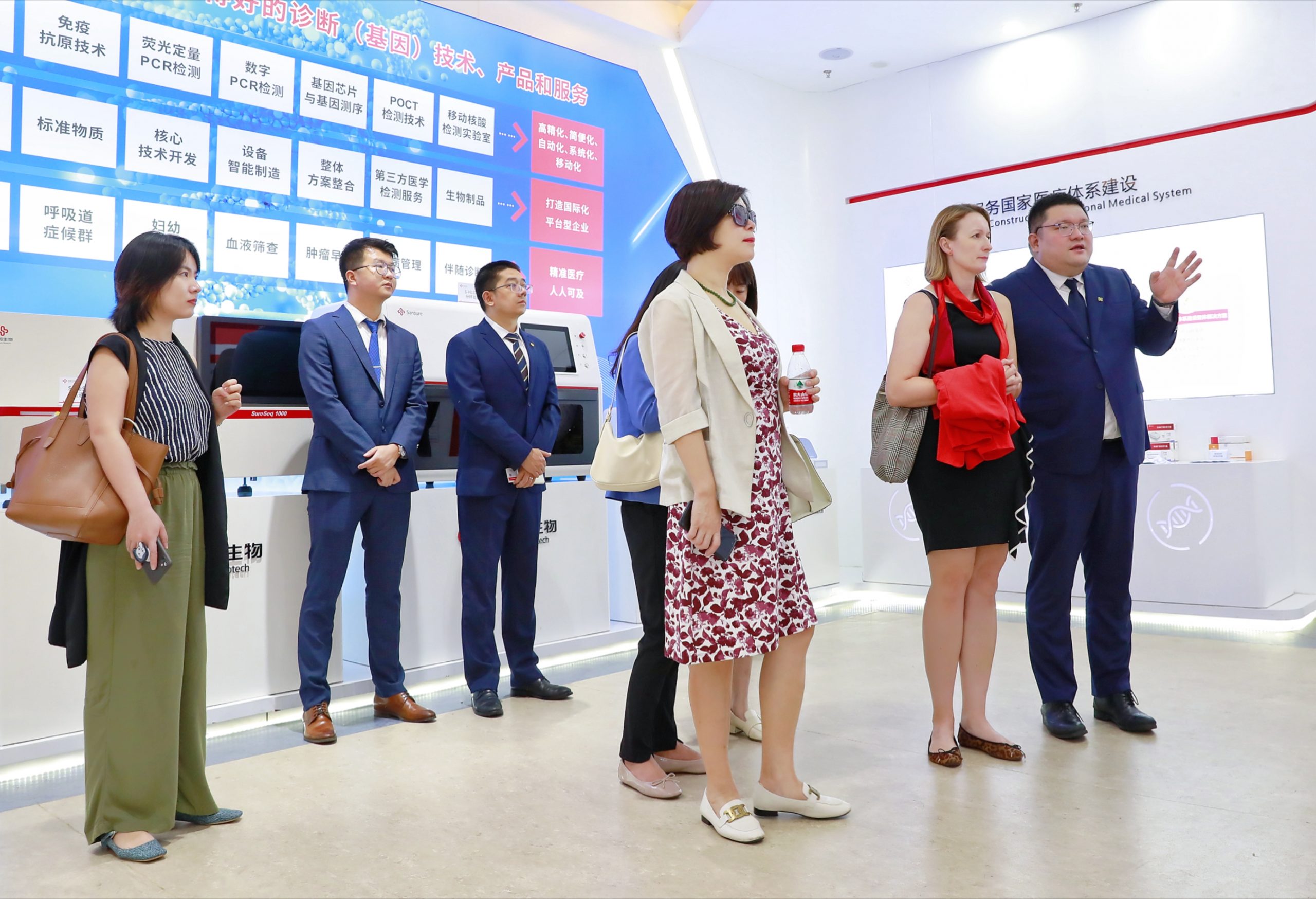 Consul general Jo Hawley toured the exhibition hall of Sansure Biotech, learned about the history of Sansure Biotech, international talent team building, international development process and other relevant information, and listened to the introduction of the company's innovation and development achievements and participation in the construction of global public health undertaking. Jo Hawley complimented Sansure Biotech on its various self-developed diagnostic kits and instruments with international competitiveness.
The consul general fully recognized the international achievements and important contributions to the global fight against COVID-19 of Sansure Biotech with its products and services covering over 160 countries and regions in the past ten years, especially its contribution in developing "Sansure Solutions" as the leading solutions against COVID-19 detection for many European countries and many other countries around the world.
Dr. Lizhong Dai said, "Sansure Biotech has developed the "5+10″ overseas strategy matrix around the world and in key countries to promote the global layout, among which UK is one of the ten key countries." In addition, according to Dr. Dai, Sansure has been operating in the UK through establishing its subsidiary there, held shares in the British company QuantuMDx, and it hopes to closely contact end-customers there through localized operation and emphasis on the layout in POCT field, so as to further expand Sansure's business scope and global influence.
The consul general Jo Hawley said that she would vigorously assist and support enterprises to go to the UK for visa and other related procedures, and promote Sansure actively. At the same time, she hopes that there will be a closer cooperation between Sansure and UK to strengthen the cooperation in the field of medical and health care, and jointly build a better future for human health.