A Quick Look at Sansure's iPonatic and One-tube Fast Release Technology
---
Sansure Biotech
Apr 17, 2023
One-tube fast release technology is a highly efficient method to extract nucleic acid with better efficiency while minimizing potential contamination. This cost-effective method is widely used in molecular detection today as it does not just greatly improve the efficiency of nucleic acid extraction, but also produces high-quality results for PCR analysis as well.
Sansure iPonatic III is a good example of the best tool built for the job. This molecular POCT device presents the optimum features of the one-tube fast release nucleic acid extraction method by reducing time and costs while ensuringaccuracy.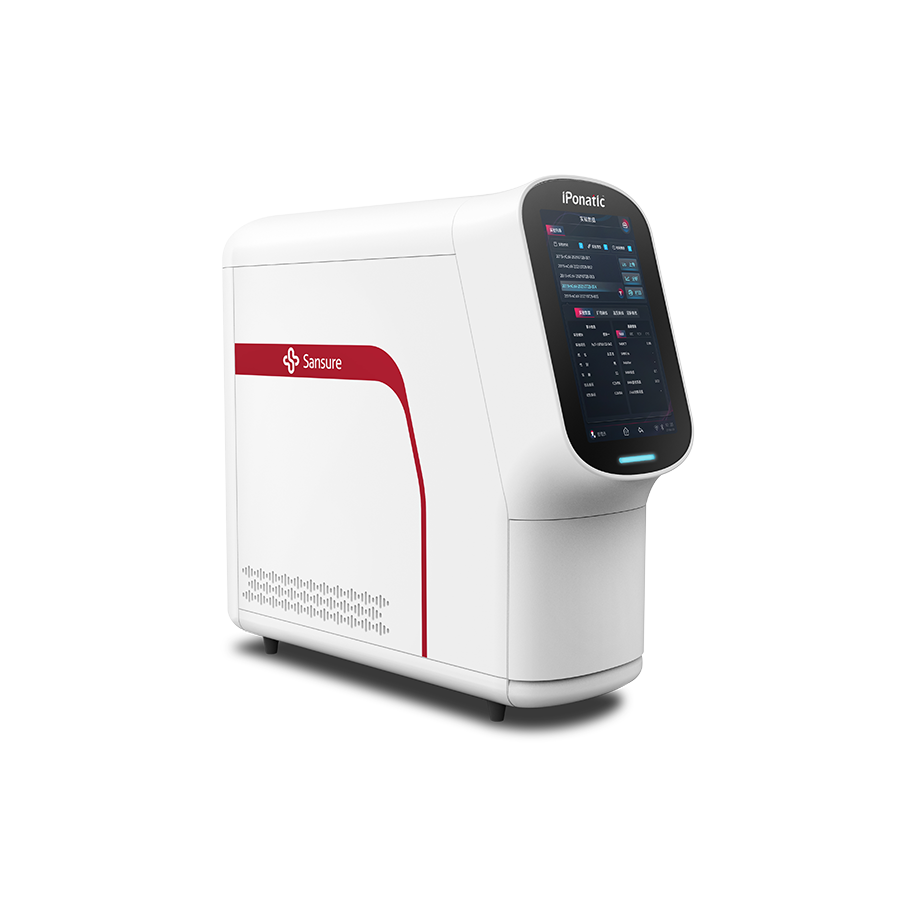 The Unique Strengths of iPonatic and One-Tube Fast Release Technology
Time consumption, operation difficulty, and the procedure cost are among the important factors when choosing the propermethod for DNA and RNA extraction. Here are the advantages of devices using the one-tube fast release technology:
There is a need for the method you choose to offer the easiest operation. A tool like Sansure iPonatic is efficient and easyto operate, without extra need of heating. Its extraction module is based on one-tube fast release technology. Finally, Sansure also features a simple consumable design, making the cost more manageable and the operation user-friendly.
Sansure iPonatic reduces the extraction time. It only takes a few minutes for the extraction and no more than 45 minutes for the entire processing. This has greatly increased efficiency, allowing operators to create a more conducive working environment.
Sansure's iPonatic III
The Sansure iPonatic III is a portable molecular workstation that applies one-tube fast release technology. This point-of-care testing device offers unique features for the optimal quality results, while covering ease of use and efficiency.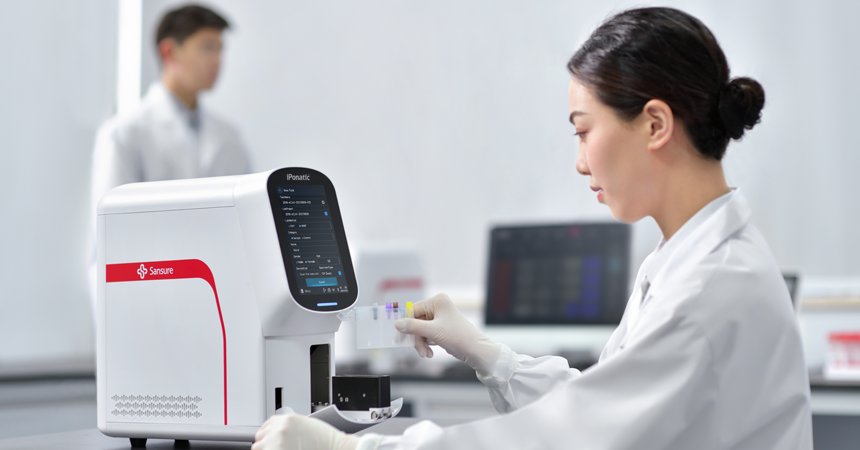 Some of the features of Sansure iPonatic include:
Fully Automated Rapid Testing Process and Pre-Packaged Kits
Efficiency is one of the critical considerations in this market today, and this is where the Sansure iPonatic III has excelled.
With one-tube fast release technology applied, Sansure iPonatic III comes with a fully automated rapid testing process that makes it fast to deliver the results. Its sample-in-result-out system ensures you get the results in less than 45 mins. The pre-packaged kits also reduce the hands-on time, which significantly reduces the chances of contamination, assuring the accurate results delivered rapidly.
Rich and Extendable Testing Menu
When it comes to meeting the demands of different pathogens, Sansure iPonatic III performs beyond expectation. It features a rich and extendable menu that covers respiratory infection (such as SARS-CoV-2, SARS-CoV-2/Flu/RSV,SARS-COV-2/ FLU A/ FLU B, 6RP (Flu A, Flu B, RSV, AdV, HRV, MP), TB, BP, Lp, MERS, AB/CA, SP, HPV infection (HPV13+2, HPV 15HR, HPV 16/18, HPV 6/11), STIs (UU, NG, HSV-2, HSV, MG, MG/MH/TV) and diseases that threaten children health (EBV).
Simply choose the specific testing demand you want and let the machine do the rest.
Wireless Connection Modules, and Lightweight Body
Sansure iPonatic III uses an innovative wireless connection module, enabling the connection of eight units and the fast upload of detection results to LIS (laboratory information system).
These features are echoed by its portability, another key consideration for efficiency in this device. With weight of only seven kilograms, this POCT device can be used to test samples anytime, anywhere. Whether you are in the laboratory or out working in the field, you don't have to worry about carrying the bulky machine around, or concern about the safety of your samples.
SanUI Interactive System and HD Innovative Touch Screen
Sansure iPonatic III is equipped with a state-of-the-art "SanUI" interactive system and HD smart touch screen. This feature displays the test results directly, allowing the user to read without any struggles. With a world-class design that represents Sansure's unique concepts, Sansure iPonatic makes itself a user-friendly device on the market today.
Words in the End
With advanced extraction technology and innovations on the point-of-care testing (POCT) front, Sansure iPonatic aims to revolutionize diagnostic mode, thus opening up a new "digital and intelligent" era of molecular diagnostics.
As a pioneer in the manufacture and supply of one-tube fast release technology, we design and builds solution to meet the ever-rising demands of diagnosis in lab in modern days.
Sansure iPonatic III is only one among various solutions Sansure Biotech has offered. On the path of innovation, we will always seek to update the systems with better technologies and wide applications through our dedicated research and development team.