5 Key Facts about Monkeypox & Monkeypox Test to Keep You Safe
---
Sansure Biotech
Dec 19, 2022
WHO has considered Monkeypox diseases a pandemic type of Public Health Emergency in the USA and the whole world. The cases of Monkeypox disease were reported primarily in tropical areas of central and West Africa but a fast-moving latest outbreak of this viral infection is creating a startle globally. From the start of 2022 till September, more than 65,000 confirmed cases of Monkeypox have been detected and recorded by WHO. CDC is creating an alert to control the escalation of this public health emergency, as more than 105 countries have reported confirmed cases of Monkeypox. The terrifying factor of the current outbreak of Monkeypox is that cases are now reported in countries, where the disease was never detected before.
After COVID-19, the Monkeypox epidemic serves as a further alarm to improve the public health system and facilitate access to diagnostic Monkeypox tests, vaccines, and treatments.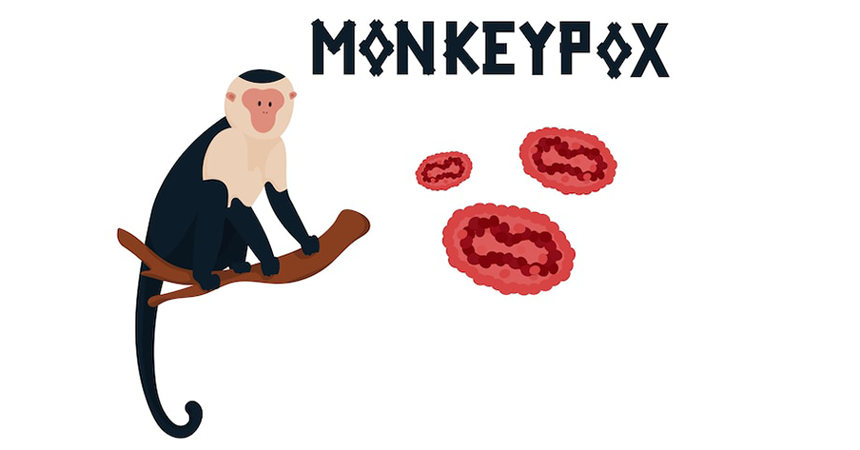 What is Monkeypox?
Monkeypox is a viral infectious disease, caused by the Monkeypox virus (genus orthopoxvirus, which includes smallpox). The death rate for Monkeypox is around 5-10%. Monkeypox was first detected in Congo in the 1970s.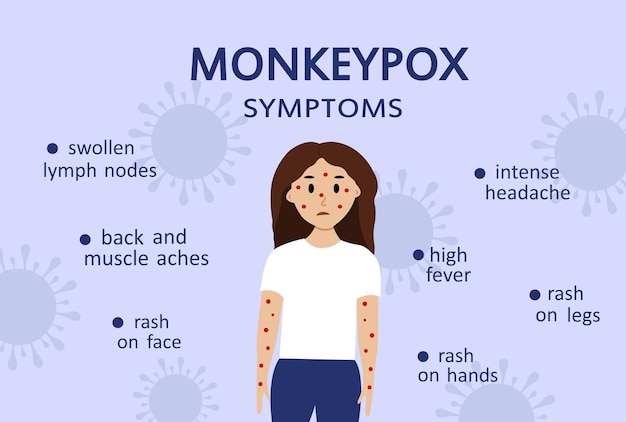 Symptoms
The onset of the symptoms of Monkeypox starts after 5-18 days of getting infected and can last for about 2-5 weeks. The distinctive symptoms are:
Lymphadenopathy (swelling of Lymph nodes: It is typical with Monkeypox infection, other symptoms may appear similar to smallpox, chickenpox, or measles)
Fever
Severe headache
Intense fatigue (weakness, energy deprivation)
Back pain and muscular pain
Rashes on the skin (in 95% of cases appear on the face and extremities: hands and feet)
Skin eruption after rashes (macules, papules, fluid-filled vesicle lesions, pustules)
The lesions can vary, depending upon the severity of infection, from a few to several thousand in number.
Transmission
Monkeypox is a viral easily transmissible zoonotic disease; the virus of disease is transmitted to humans through animals. However, human-to-human transmission is also possible, caused by direct or close contact with respiratory secretions, body fluids, skin lesions or fabrics of an infected person or recently contaminated objects, resulting in the spread of infection.
Prevention
Everyone should be aware of the risks and prevention from Monkeypox, as it is very necessary to avoid another upcoming pandemic. Educating people about immunization against infection is crucial. Vaccination against smallpox is proven to be 80% effective against Monkeypox.
What to do if you suspect yourself or others get infected with Monkeypox?
CDC recommends that if you observe a suspicious rash on your skin with fever and body pain, you should immediately isolate yourself and limit your contact with other people and pets. Reach the healthcare facility as soon as possible so they can conduct a Monkeypox test for further confirmation.
How to get proper medical treatment and tests for Monkeypox?
For proper medical treatment, the infected person is directed to the local infection clinics. A Monkeypox test kit would be applied to diagnose the infection. Represented by S3352E MPXV-Monkeypox virus Nucleic Acid Diagnostic Kit, Sansure has developed a set of sensitive and accurate Monkeypox test kits with comprehensive advanced features: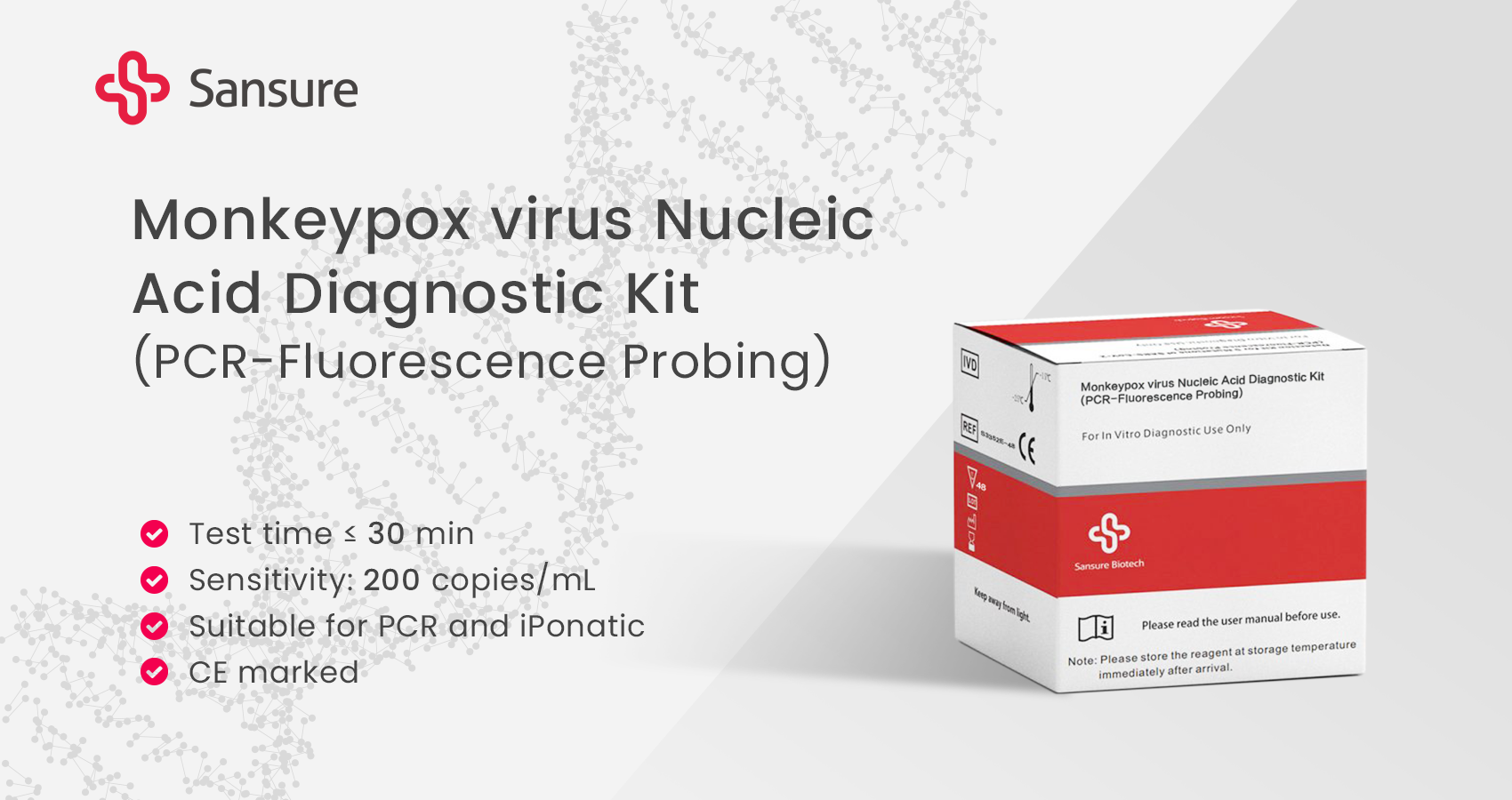 One-Tube fast-release technology
Polymerase Chain reaction (PCR Test) is recommended by WHO as a laboratory test for the detection of the virus, due to its high accuracy and sensitivity. The extraction platform of this Monkeypox test is one-tube fast-release technology based on Advanced magnetic beads technology suitable for both PCR and iPonatic.
Sensitivity
The Sansure Monkeypox test kit is very sensitive as sensitivity reaches 200 copies/ml.
Increased efficiency with iPonatic
The test time required by the Monkeypox virus Nucleic Acid Diagnostic Kit is less than 30 minutes; it is more efficient and less time-consuming when paired with iPonatic Ⅲ – Portable Molecular Workstation . Sansure iPonatic is an innovative technology in molecular assaying, based on the rapid lysis of nucleic acid at room temperature. The time taken for lysis is less than a minute. iPonatic functions with integrated data analysis automatic software. The technology is sensitive enough to detect even a single copy of the gene.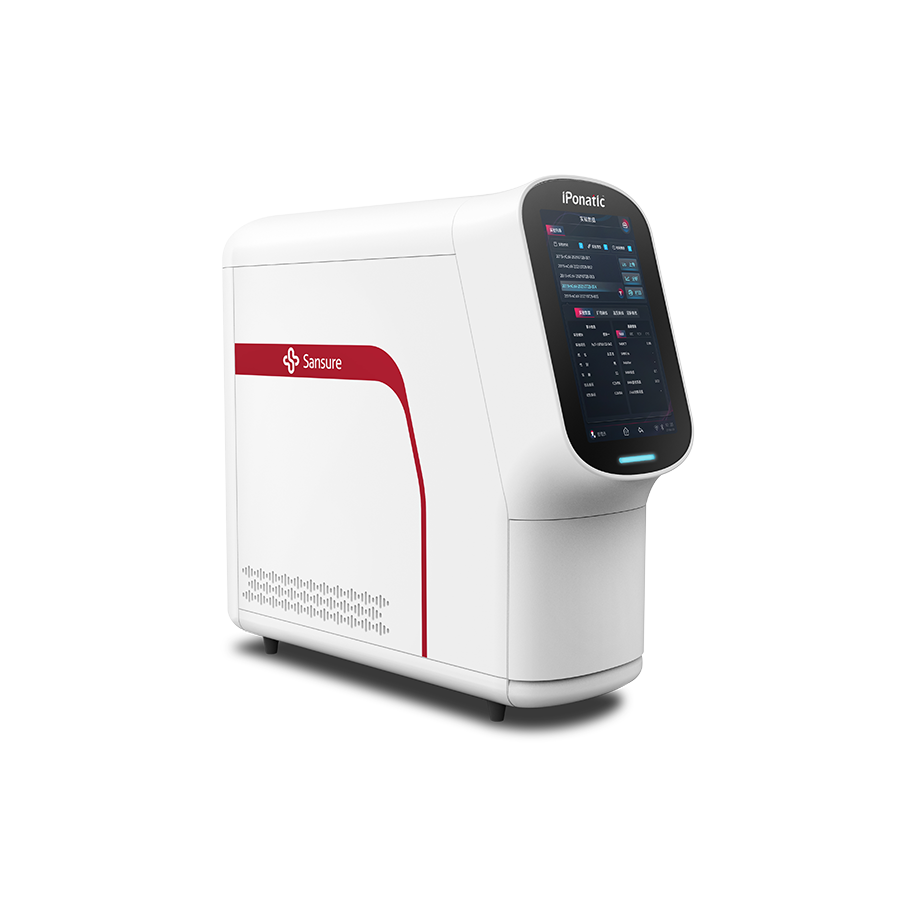 It is recommended to conduct the Monkeypox test for prompt detection of the virus. Only healthcare professionals can advise conducting the test after a proper evaluation of indications.
About Us
Sansure Biotech Inc. has been a recognized developer of a series of reagents and instruments applied with top-of-the-line technologies, including in-vitro diagnostics, one-tube fast-release technology, advanced magnetic beads technology, etc. With our professionally trained service team, global frontline service engineers, rich experienced teleconsultations and technical support, and a 5 Star Life Science Research Institute, we are determined to respond to the call of the WHO, and combat monkeypox until the last moment. Should you have any question, please contact us anytime.
References:
[1] 2022 Monkeypox Outbreak
[2] Essential facts: Monkeypox
[3] 2022 Outbreak Cases and Data