Sansure's 3 Molecular Kits Obtain CE-IVD (List A) Clearance all together
---
Sansure Biotech
May 23, 2022
On May 20, HBV DNA Diagnostic Kit, HCV RNA Diagnostic Kit, and HIV-1 RNA Diagnostic Kit developed by Sansure Biotech Inc. have successfully obtained the European Union Notified Body Certificate (CE-IVD List A), making Sansure the first in China to receive the highest CE certificate for molecular testing reagents.
HBV CE certificate (List A)
HCV CE certificate (List A)
HIV-1 CE certificate (List A)
Status of hepatitis
Globally, an estimated 296 million people remained chronically infected with hepatitis B (HBV) and 58 million with hepatitis C (HCV) in 2019, according to the WHO's Global Progress Report on HIV, Viral Hepatitis and Sexually Transmitted Infections 2021. There are 1.1 million deaths from HBV and HCV infections, 1.5 million new infections with HBV and 1.5 million infections with HCV each year.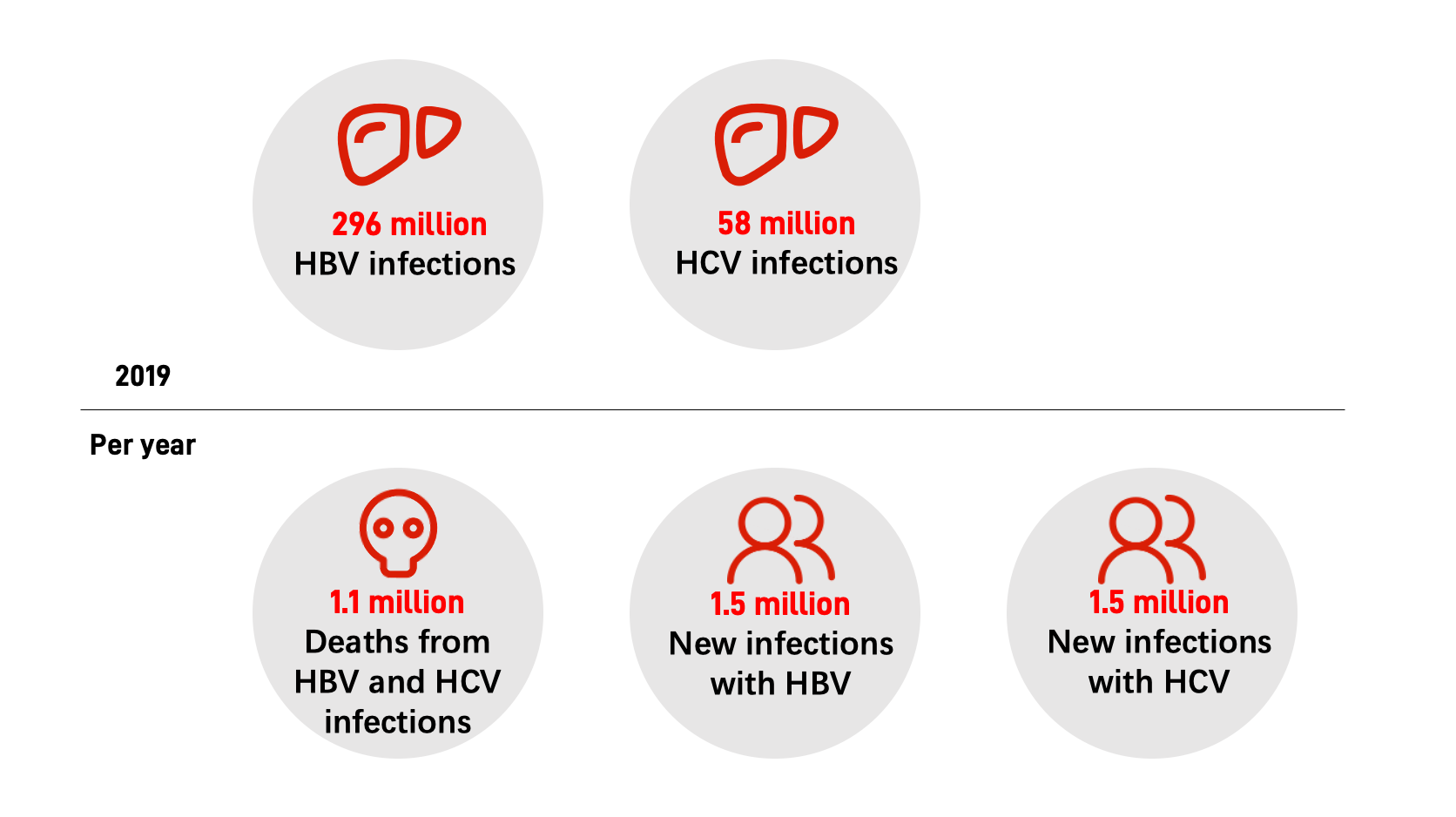 Of those chronically infected, only 30.4 million (10%) chronically infected with HBV were diagnosed, including 6.6 million (22%) receiving antiviral therapy. Globally, 15.2 million (21%) HCV infections are diagnosed, and 9.4 million (62%) have received antiviral therapy. There is still a big gap between the 90% diagnosis coverage and 80% treatment coverage, the goals of the WHO to "eliminate hepatitis by 2030". Experts are calling for "global elimination of the public health threat of viral hepatitis – where promoting diagnosis and treatment is key to reducing mortality".
Status of AIDS
The human immunodeficiency virus (HIV) is the causative agent for the worldwide AIDS epidemic, and it has taken nearly 33 million lives worldwide.
According to data released by UNAIDS in 2021, there were 37.7 million people living with HIV worldwide in 2020, including 10.2 million not receiving treatment, 1.5 million newly infected, and about 680,000 deaths.
Sansure developed the first domestic high-sensitivity hepatitis quantitative diagnostic product (winning the second prize of National Science and Technology Progress Award), participated in the national infectious disease major special projects in the 12th, 13th and 14th Five-Year Plan, and contributed to the development of the WHO quantitative standard for hepatitis B. According to the results of the inter-room quality evaluation of the clinical testing center of the National Health and Health Commission in 2021, Sansure ranked first in the industry in terms of the number of customers using hepatitis B and C molecular testing reagents among the participating units, and it has remained in the first position first for many years; in addition, the hepatitis reagents developed by Sansure are available in Bangladesh, Pakistan, Mongolia, Thailand and many countries in Africa, and have been widely accepted and recognized by customers, making an important contribution to the prevention and control of hepatitis and other infectious diseases.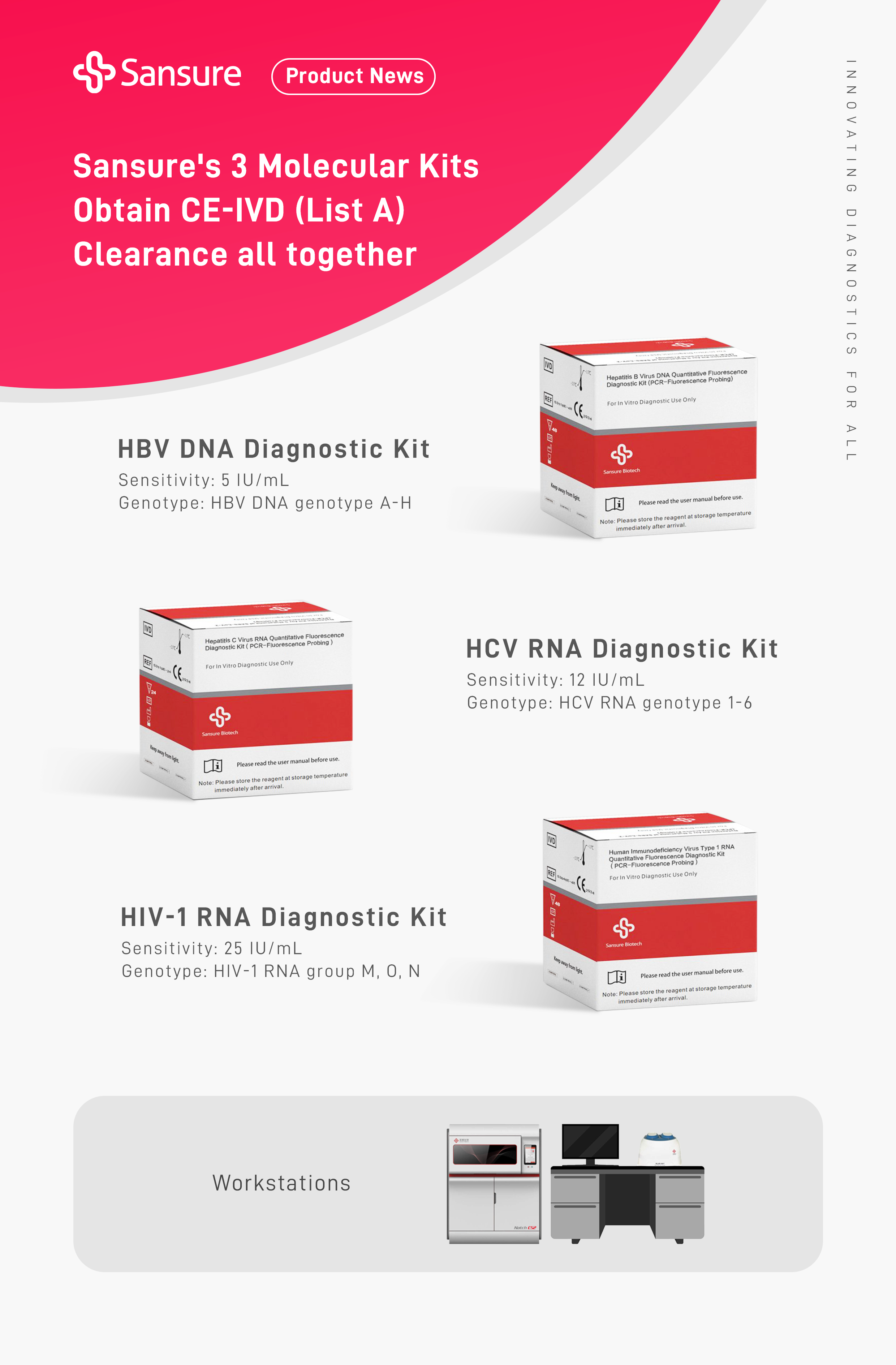 To pass the international safety certification is one of the best ways to upgrade products, improve the strength of enterprises, and seek development in the competition, and also a must for products to enter the international market. The three products of Sansure for the detection of hepatitis B, hepatitis C and HIV, which received CE certificate, will greatly fill the diagnostic gap in this field, supporting the company to provide more quality products and services for international customers, and to help prevent and control major infectious diseases such as hepatitis and AIDS worldwide.