Sansure's latest POCT iPonatic S-Q36A listed with FDA
---
Sansure Biotech
Aug 22,2022
Recently, Sansure's latest POCT iPonatic S-Q36A has been listed with USFDA. This is another global authoritative certification obtained after the European Union CE mark under IVDR certification.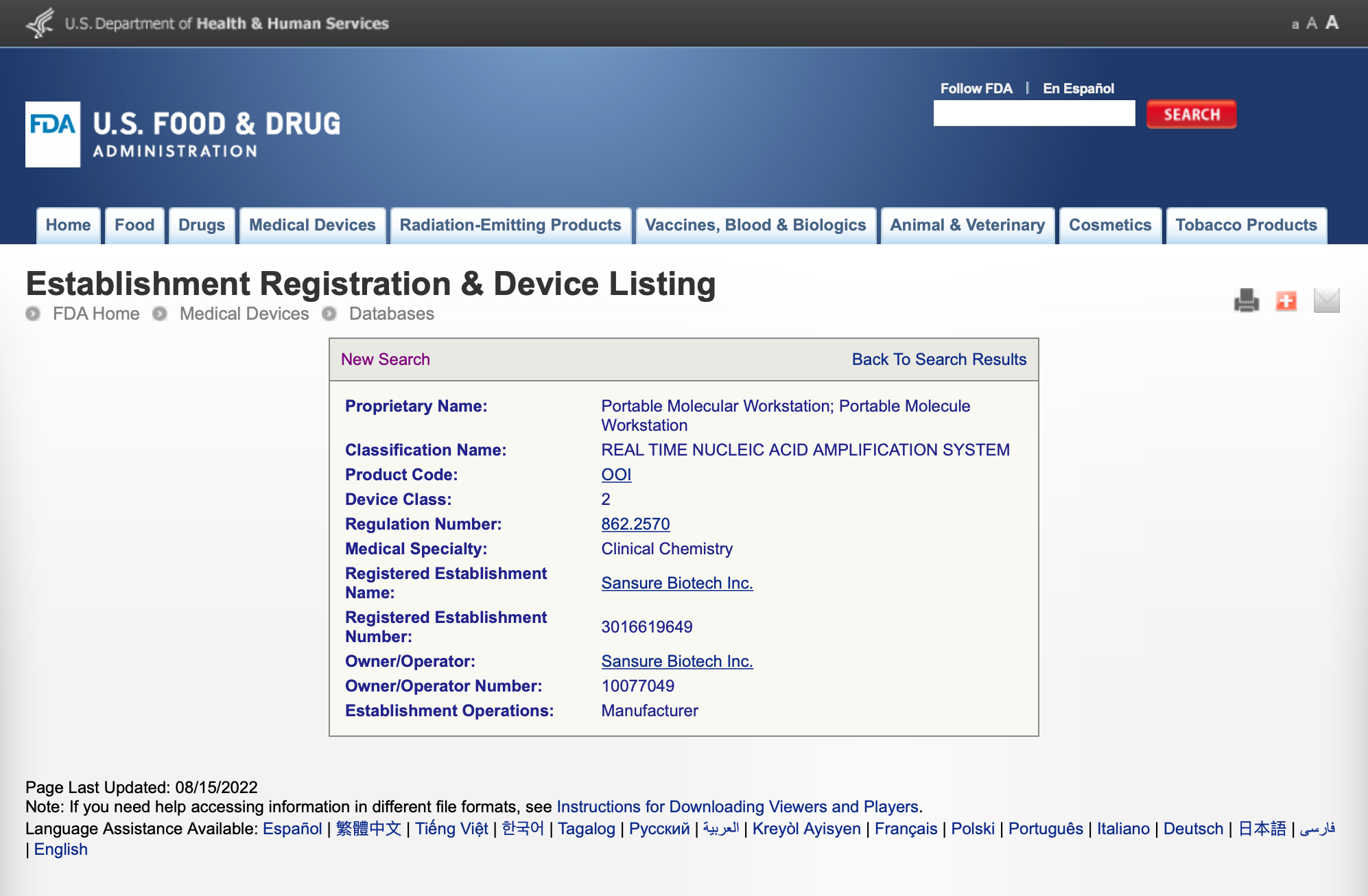 Sansure's iPonatic S-Q36A is a POCT rapid testing device independently developed by the company to break the restrictions of professional laboratories and integrate nucleic acid extraction, amplification testing and data analysis.
The device is easy to operate, and does not require manual intervention throughout the whole process, with samples in and results out at any time. The central control "SanUI" with multi-machine interconnection can meet the needs of multiple sample testing, and perform precision testing of COVID-19, monkeypox, respiratory tract, venereal disease, HPV, hepatitis and other infectious pathogens. The testing results can be obtained as soon as 8 minutes, so that molecular diagnosis can not only be used in large hospitals, but also be used in grassroots medical institutions, fever clinics, customs, airports and other different scenarios, which will effectively expand and meet the needs of testing, prevention and control at all levels in the global market.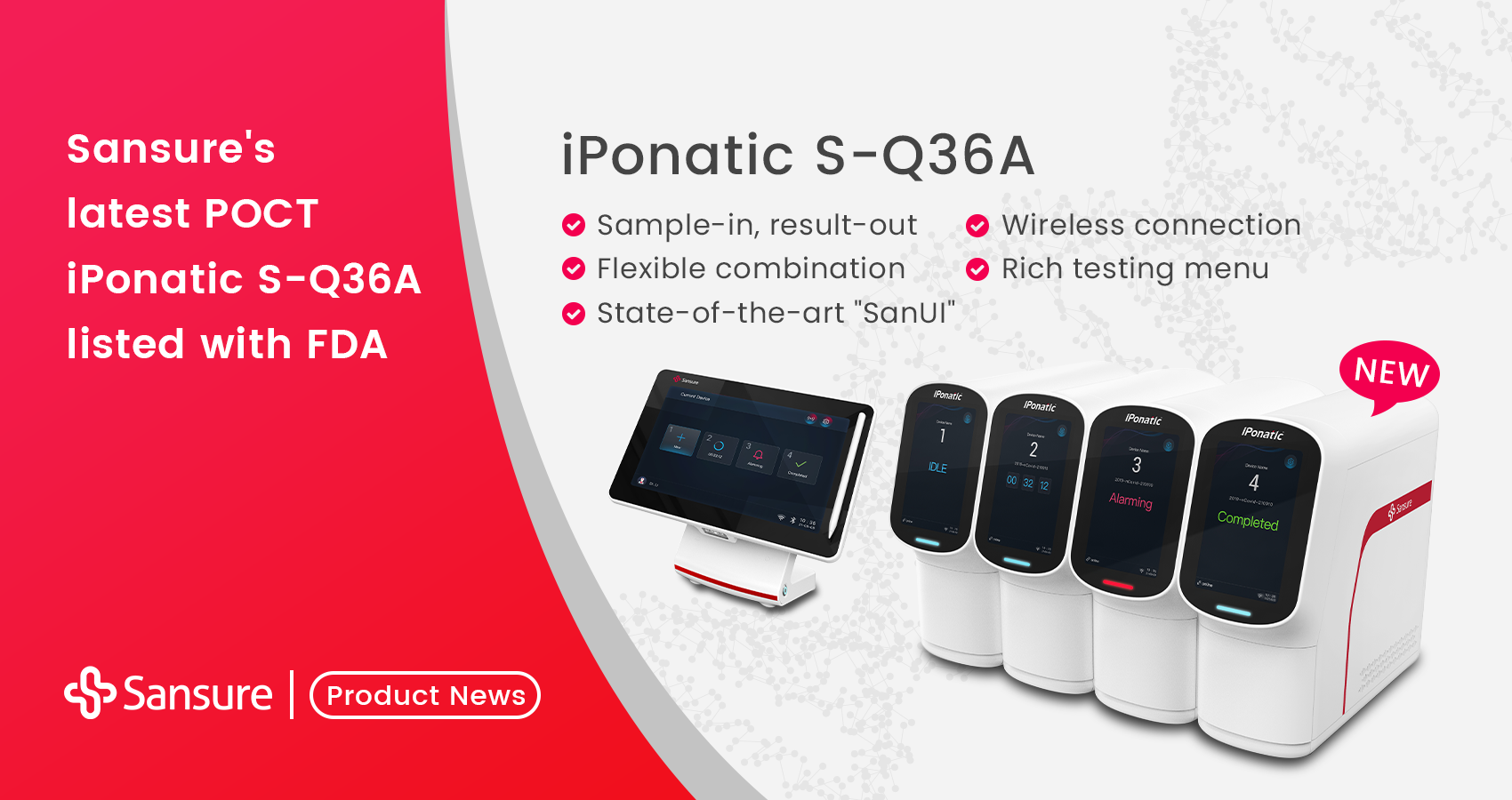 The US Food and Drug Administration (FDA) is an international authority for medical review. The FDA certifications of food, drugs, cosmetics, medical devices and other products are certificates of global authority standards. This time, the USFDA certification of Sansure's new generation of iPonatic is another affirmation of the company's high-quality products and also expands the company's overseas sales category.
In the future, Sansure will continue to innovate, further expand the international market, and actively export the "Sansure Solutions" for health and benefit of the people to the world.