Sansure Biotech's iPonatic approved by the U.S. FDA
---
Sansure Biotech
Jan 06,2022
Sansure Biotech's 4 modules iPonatic Portable Molecule Workstation was approved by the U.S. Food and Drug Administration (FDA) on January 4, marking another global authoritative certification following China's NMPA approval and EU CE marked.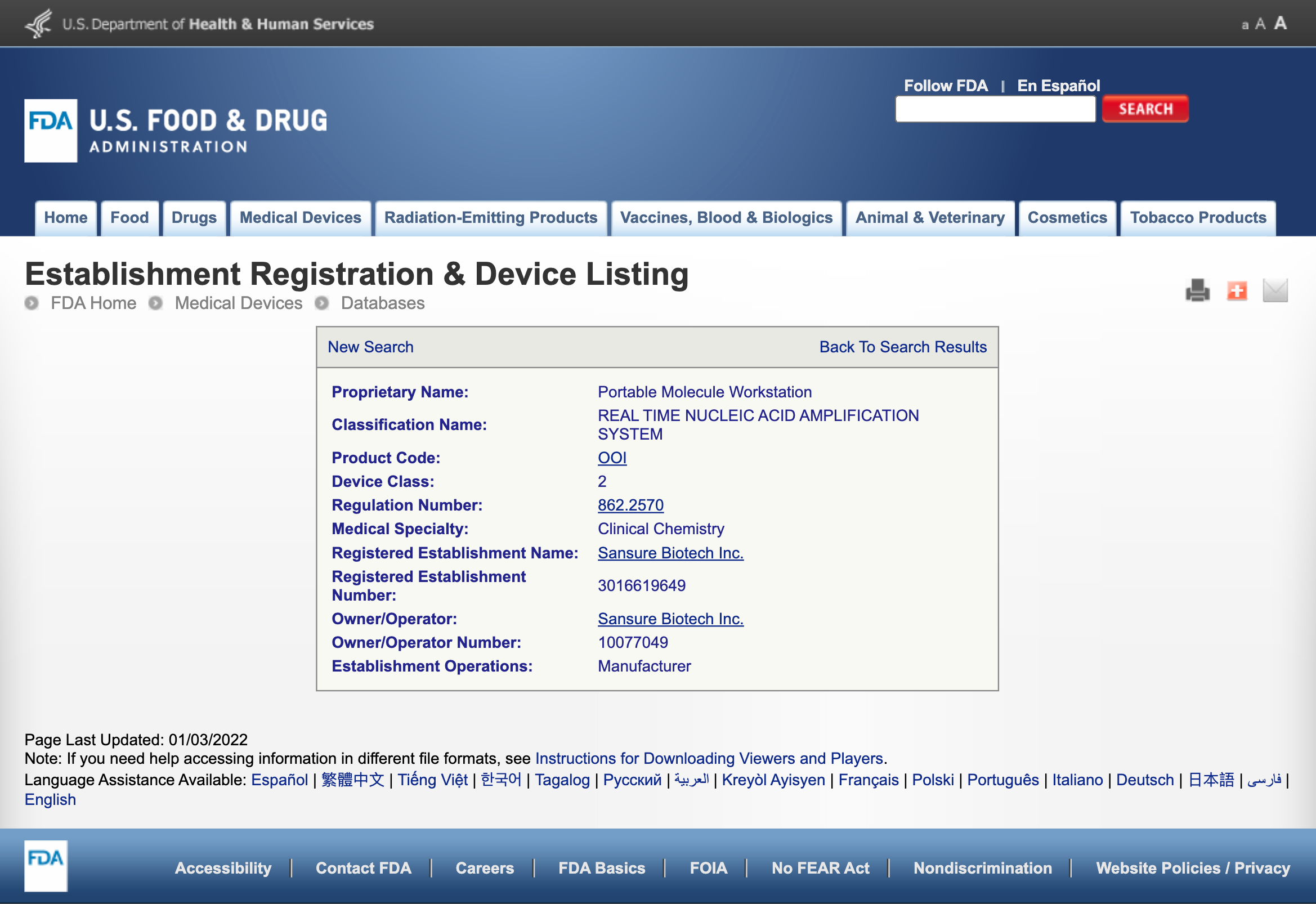 The FDA is an international authority for evaluation of medical products. FDA approval is a globally recognized certification for products such as food, drugs, cosmetics, and medical devices. The FDA approval of iPonatic will facilitate satisfying the expanding demand for testing at all levels worldwide, and provide continuous contributions to global epidemic prevention and control.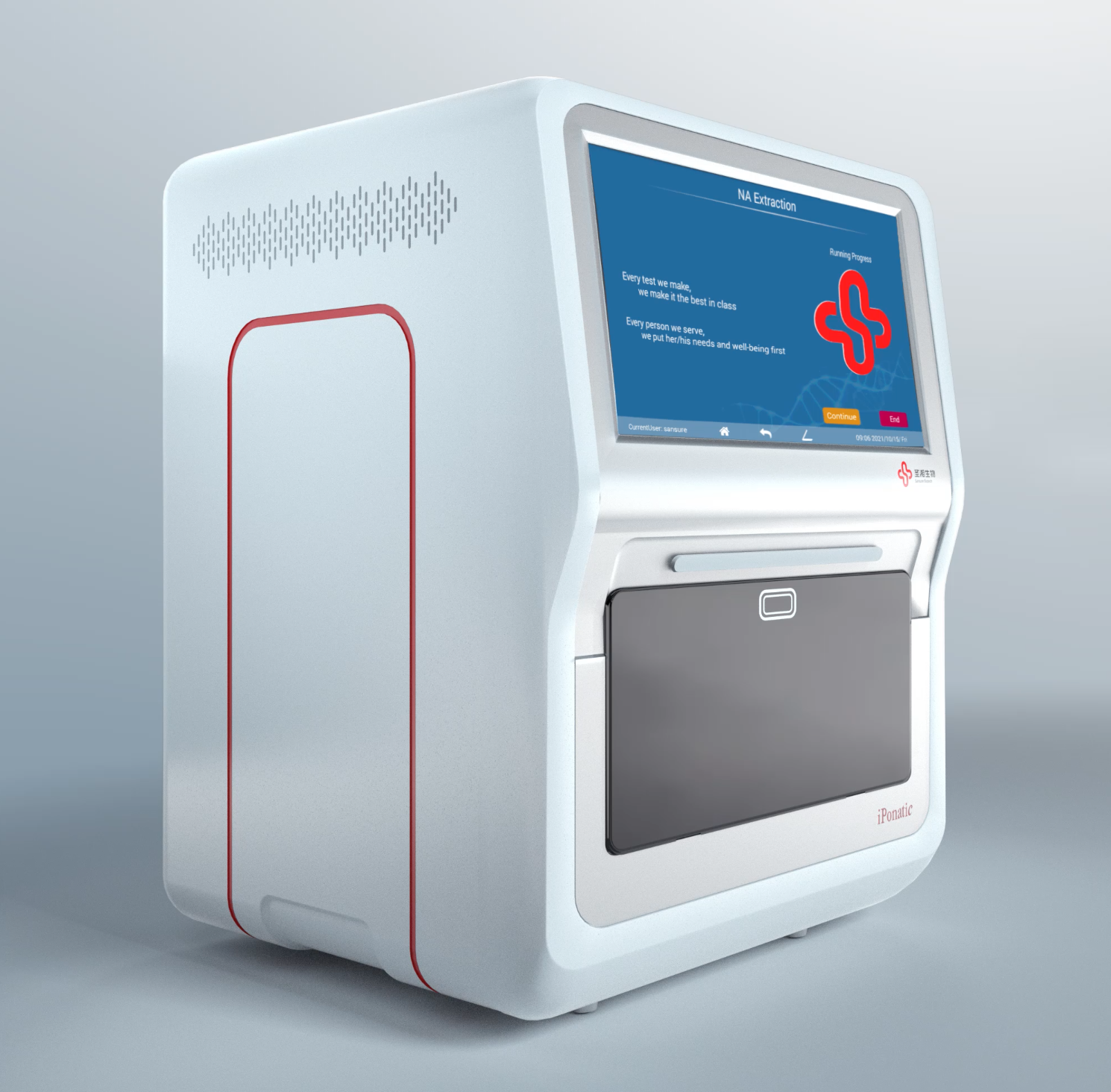 The iPonatic Portable Molecule Workstation allows for overcoming the limitations of application scenarios (time and space, etc.) on molecular diagnosis, and promoting the expansion of molecular diagnosis from "hour scale" to "minute scale", making molecular diagnosis available not only in major hospitals, but also in primary healthcare facilities, centers for disease control (CDCs), customs, airports and other places. In addition, iPonatic makes it possible to improve the efficiency of molecular diagnosis for the diagnosis and treatment in many clinical departments such as fever clinics, pediatrics, respiratory, gynecology and ICU; it also allows for accurate detection of pathogens that cause infections such as COVID-19, respiratory diseases, STIs, HPV, hand-foot-mouth disease (HFMD), thus facilitating precise diagnosis and treatment in clinical practice.
Sansure Biotech's full-scene iPonatic Portable Molecule Workstation is widely used in clinical gene amplification testing laboratories, CDCs, laboratories of research institutes, laboratories of medical colleges and universities in Germany, France, Ghana, Malaysia, Indonesia and other countries and regions; it serves the construction of public health prevention and control systems worldwide, and makes the genetic technology accessible to everyone globally.
Learn more here: https://youtu.be/m7r3FLgJsZ4